With STEM as a new player in the game, education has become a whole lot more interesting. Students are being exposed to processes like coding which are presumed to be complex and difficult. Coding and other such areas of knowledge in STEM prove to be a huge asset for students when integrated into their classrooms. But now, as they are away from the classrooms and contained to their homes, the availability of STEM-related online courses, especially online programming courses that don't require any external equipment, have come to the aid. With more than usual time in hand, the possibility of learning something new right at home must encourage both kids and adults to take up a new skill. If you wish to learn code online, read on to find out the best online programming courses.
Also read: Why Children Should Learn How to Code
Best Websites to Learn Coding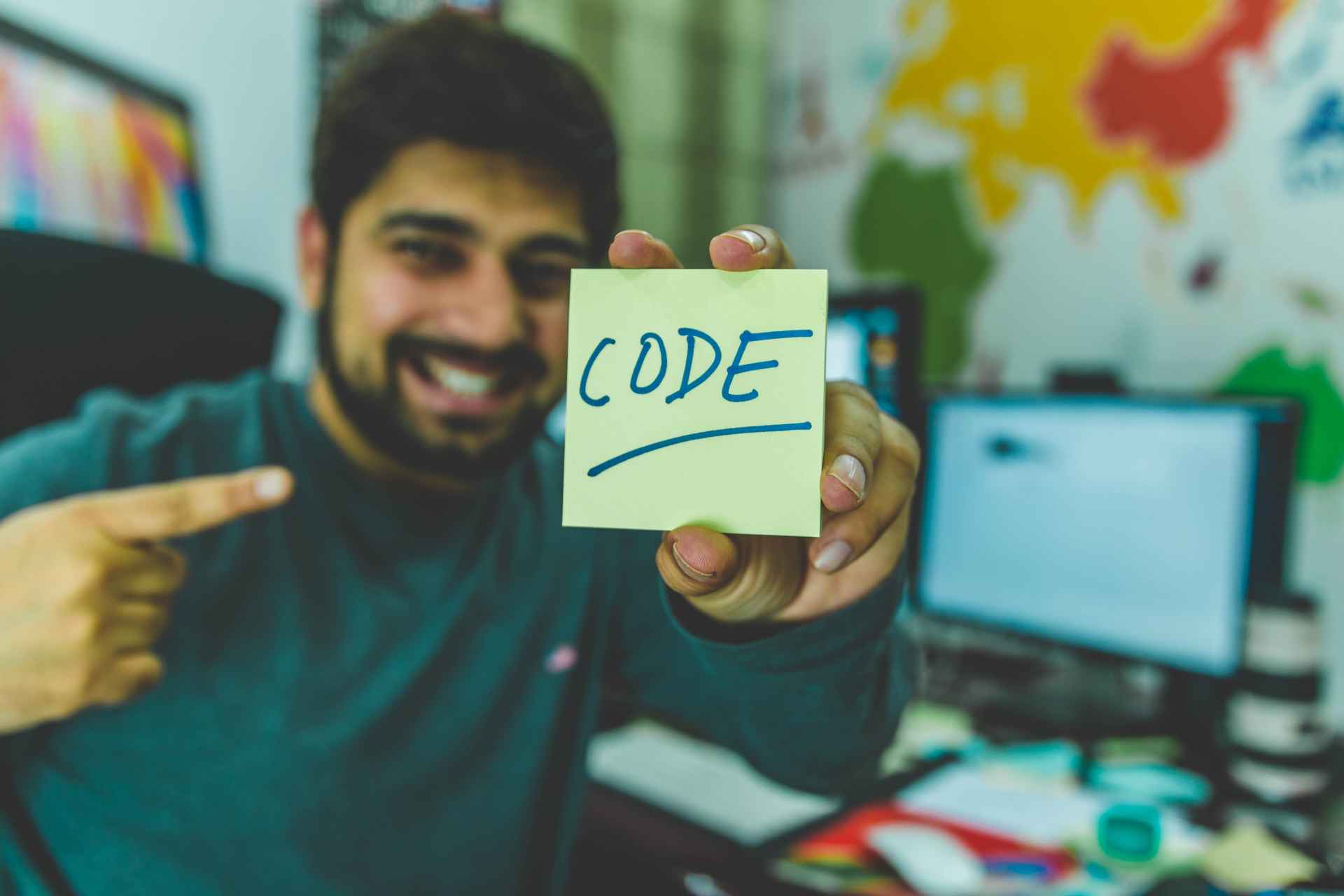 A lot of people nowadays look towards the World Wide Web to learn important concepts and not just basic things, but the Internet has given every subject a safe space. And one subject that is making the market out there on the Internet is programming. Today, we are going to list some of the best websites to learn coding that have simplified programming for beginners.
edX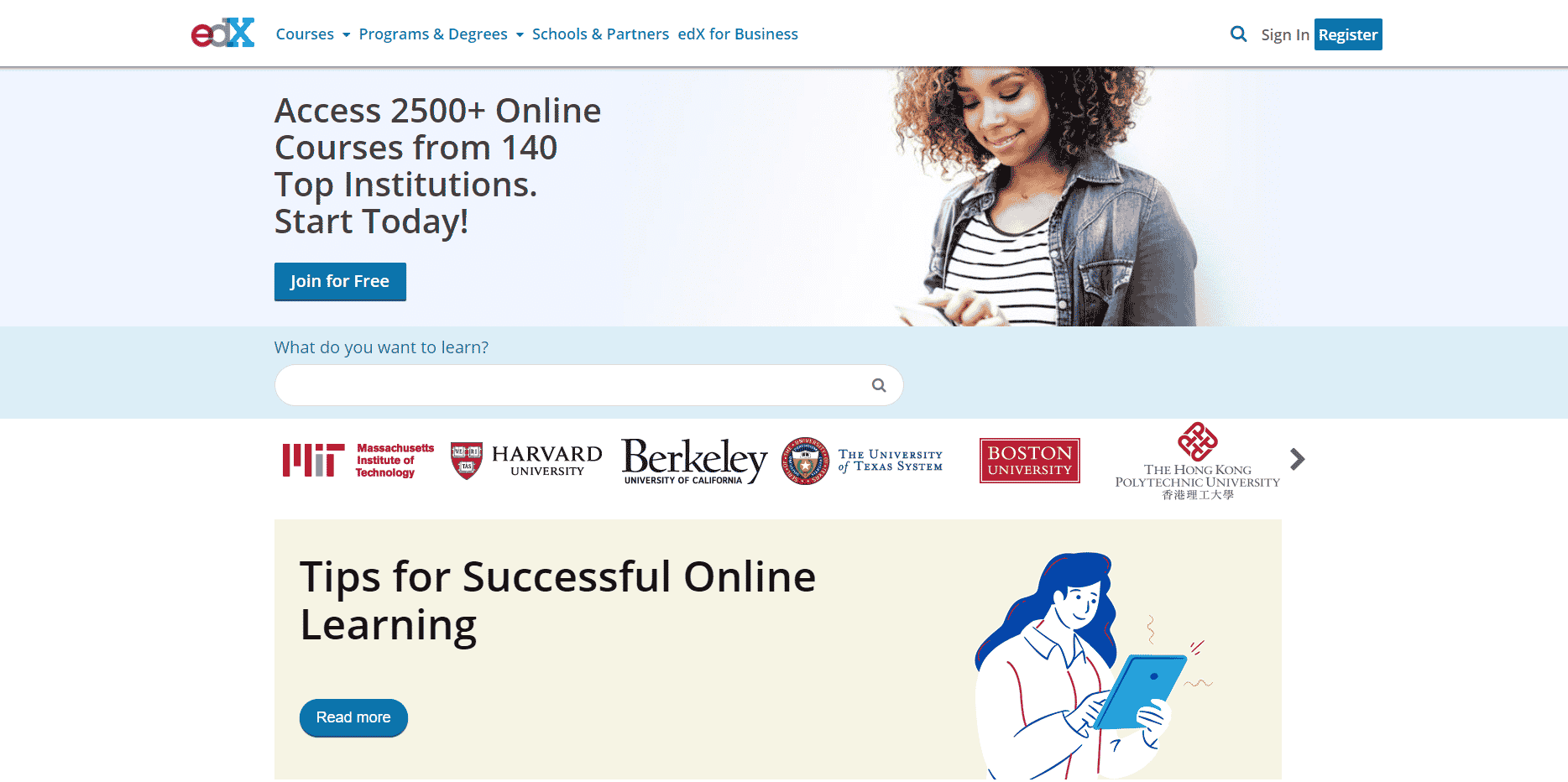 edX provides free online programming courses, jointly spearheaded by MIT and Harvard University. The organization is non-profit, and the courses are available without any charge, so you can enjoy learning without investing anything other than your time.
Courses on edX can either be Weekly or Self-Paced. All the subjects cover up the complete range of topics that you would find at any accredited university, but there's a significant amount of weight towards Computer Science. Hence, programming for beginners has found a clear and wide space for itself at edX and it has become worthy and a lot easier to learn code online. HERE is a list of programming courses on edX for you to try. They're also divided into Introductory, Intermediate, and Advanced levels for your convenience.
edX offers paid Certificate Programs as well. The course curriculum for these programs is built keeping in mind people who would like to specialize in a specific area, like Front-End Web Development or Data Science. These are helpful when you're looking for a deeper understanding of the said subjects. Moreover, it is certainly valuable to own a certificate from one of the best websites to learn coding.
Coursera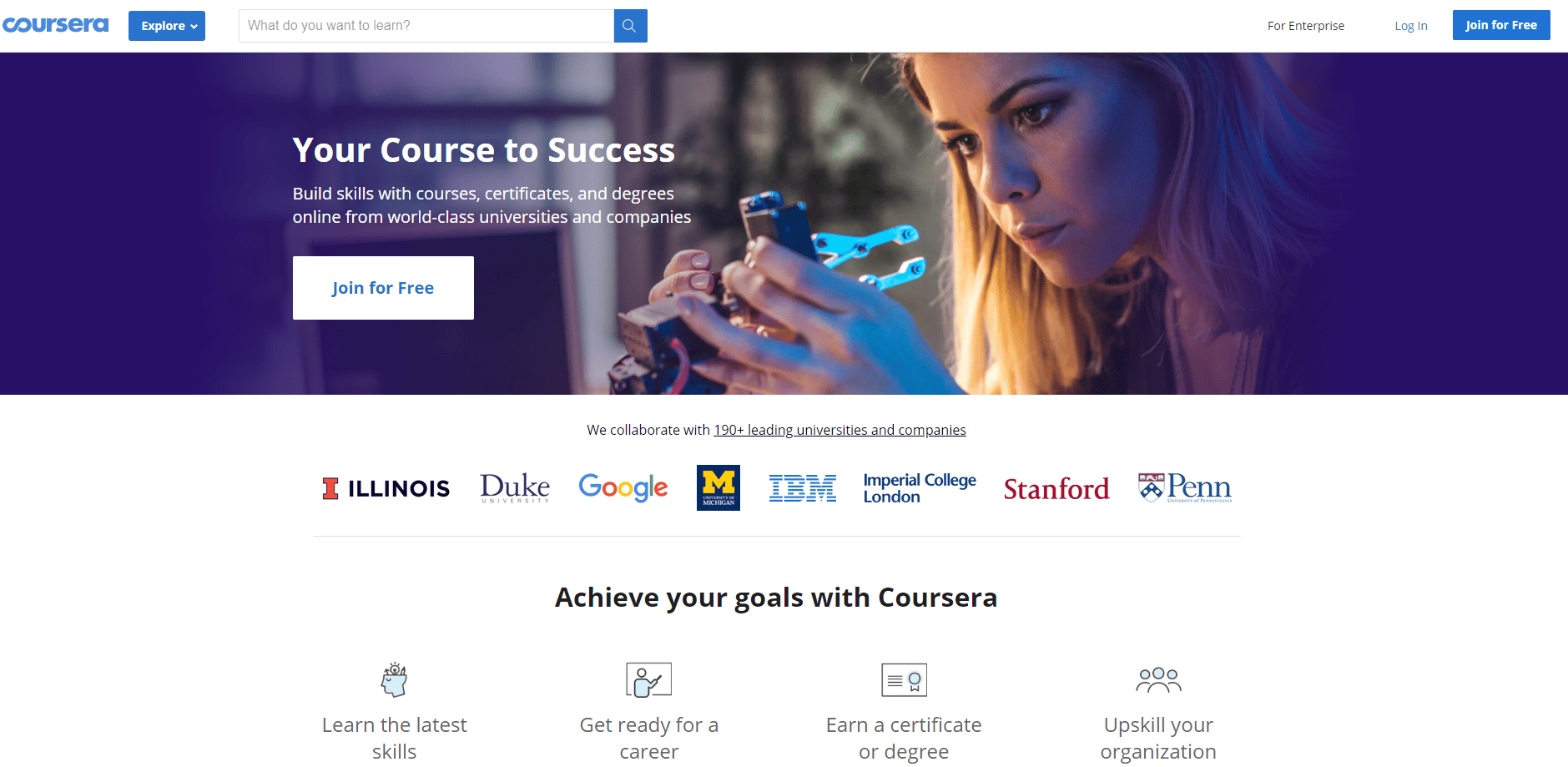 Coursera is another resourceful platform that provides free courses on programming for beginners, except this one's supported by Stanford University and venture capitalists. Coursera colluded with different universities and organizations to administer their courses and earn revenue through its Certificate programs.
The fact that Coursera focuses on specializations like sets of courses designed to build your skills in a particular topic, but not so comprehensively as a full program, sets it apart. For example, programming. A lot of online programming courses on Coursera are concerned with one particular language instead of all of them. This also means that programming for beginners is planned step by step here. You can find some programming courses available on Coursera HERE.
Note that not all courses are free, but many are. Courses are self-paced but have a definite start and end dates, which means that you will have to go through them, as they're available. Today's courses may not be there tomorrow, but new ones might show up to fill up their place.
STEMpedia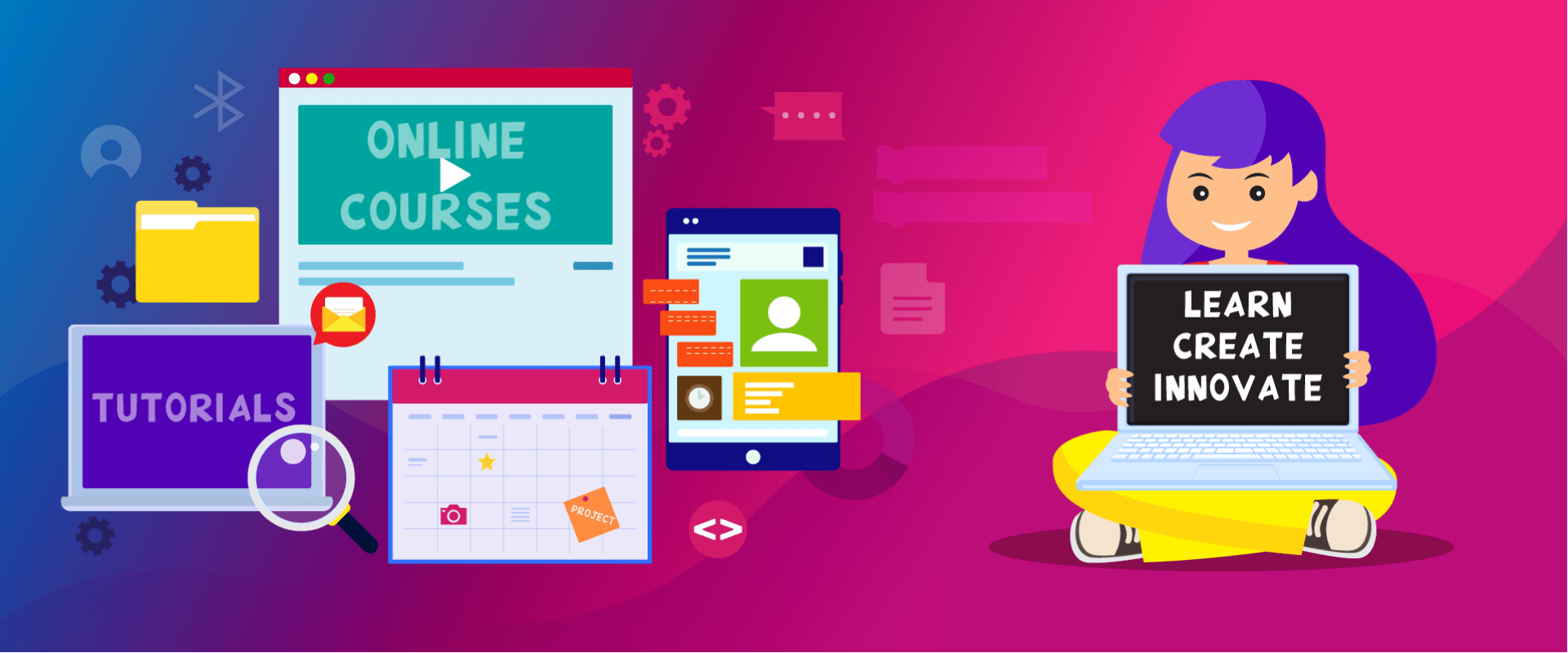 STEMpedia is new on the block with its interesting teaching techniques and approaches towards teaching. We look forward to inspiring students to work their way into the world with all the skills they need to have. We have expert designers, teachers, and engineers on their team, which adds up to their credibility. To know more, you can visit their website HERE.
Their online programming course focuses on programming for beginners, devised specifically for people who want to pick it up right from the basics. The course is called Introduction to Programming where students can learn coding on a block-based graphical programming system called PictoBlox in a fun and easy way. It's a beginners' course and is self-paced, letting you learn code online as per your convenience. By the end of the course, having learned various concepts of programming, you'll be able to apply them and test yourself through the capstone project. This project encourages participants to 'use programming to save the world' by preparing a game, animation, or a story that aims at spreading awareness about coronavirus, which talks about the good practices and encourages others to follow them to fight the virus.
Along with a boost to your skillset, you will also receive a Certificate of Achievement on completion of this course. Despite being new, STEMpedia's approach has made programming for beginners interesting and earned a place among the best websites to learn coding. To get more familiar with the course and test the waters, there is a demo lesson available. Sign up for their course on programming HERE and it won't be long till you write your own program!

Also read: A Narrowed Down Guide to Learn to Code for Kids and Beginners
In a Nutshell
Programming is an integral part of STEM and the STEM curriculum. People all over the world are trying to learn code online because of its many factors. Not only is it intriguing but it also has a tremendous amount of potential. As we saw, there are several online programming courses accessible on the Internet without much ado. The Internet is going places. It's in our homes, offices, mobile phones, and our education. So why not use it productively!