Book your FREE Demo Today!
Are you ready to experience the power of AI and Robotics? Request a free demo of our AI and Robotics ecosystem today!
Experience the power of AI and Robotics with us!
Discover the power of the STEMpedia ecosystem – a revolutionary Coding, AI, and Robotics solution for schools! Our educational specialists are here to show you how to harness the potential of this cutting–edge technology.
In as little as one hour, we can assign the right resources to your specific educational requirements and help unlock the countless possibilities STEMpedia provides.
Contact us for a free demonstration tailored to fit your school's schedule. Act now and let STEMpedia revolutionize the way you learn.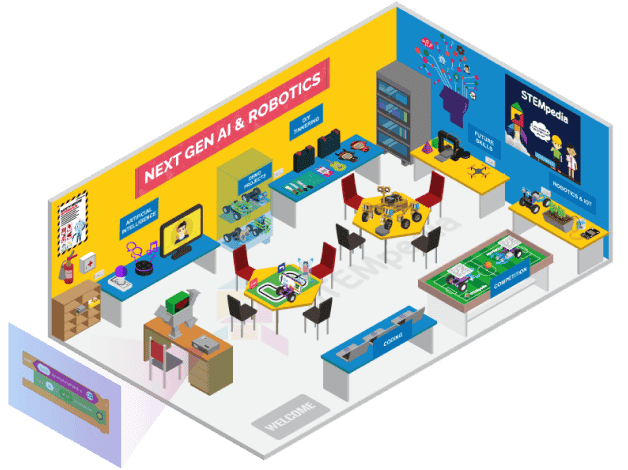 Schools Who Trust Us! Join Us for an Unparalleled Educational Experience!