Next-Gen Learning with STEM, AI, and Robotics!
STEMpedia is revolutionizing the way K12 students learn about 21st–century skills, AI, and computer education with an exciting and comprehensive approach.
Transforming Young Minds into Innovators
Founded by IIT Kanpur alumni in 2017, STEMpedia has been working to make education experience–based, accessible, and technology–driven for K12 students. With the assistance of industry experts, educationists, and premier institutions, STEMpedia has developed a student–centric platform to equip students with 21st–century skills and prepare them for the future!
STEMpedia is backed by
C N Vidyalaya, Ahmedabad
STEMpedia's Master Trainer conducting robotics training in the Artificial Intelligence and Robotics Lab.
KV AFS Pune 1, Maharastra
Students from the AI Lab showcased the project to dignitaries from the Air Force and Kendriya Vidyalaya.
SSA Assam & IIT Guwahati
200+ teachers from Assam are learning the skills of coding, AI, robotics, and tinkering from STEMpedia experts.
Mission School of Excellence
Students explaining the innovation to the Prime Minister Narendra Modi on the launch of STEM Labs in Gujarat.
AWS Girl's Tech Day, USA
Girls working on solving the tech problem with PictoBlox and Quarky Gripper Robots, organized by AWS Incommunities.
Codeavour 2022 at Iraq
The Codeavour National Event in Iraq, hosted by IoT Kids, saw students receiving certificates and felicitations for their months of hard work.
Digital India 2022
The STEMpedia team showcased their products to the Government, Private, and Public sectors at Digital India as Startup @ ARTPARK.
Eklavya NEP Sandbox
Students engaged in a workshop conducted by STEMpedia experts. Eklavya NEP Sandbox was created to promote the National Education Policy 2020.
AWS Girls Tech Day with LLF
The teachers of the Learning Link Foundation were trained by STEMpedia experts on robotics for AWS Tech Day and they loved Quarky!
Kids @ Brightchamps
Students are enjoying DIYing with their Quarky kits, at Brightchamp which organizes 1-1 session robotics classes with kids.
Codeavour Champions
Student wining the Codeavour 2022 Egypt championship presented by Apex Coding Academy. Codeavour makes students fall in love with coding & AI.
Codeavour Projects by Kids
Two girls from Saudi Arabia became the First Runner Up by solving the transportation problem with Smart Parking Tower.
AI Lab in South Korea
Teacher conducting the robotics classes with students using PictoBlox and Quarky in South Korean public school.
Teacher Skilling in UAE
Physical Teacher Development Program conducted by STEMpedia's Partners in the UAE, empowering teachers.
A Complete Platform for AI and Robotics Education
STEMpedia is an innovative tech–education ecosystem that is highly recommended by teachers and embraced by students. Designed for kids aged 7–16 and for classroom learning, our tailored solutions provide educators and students with the tools to cultivate coding and problem–solving skills, enabling them to engineer their future.
Upgrading Education with Forward-Thinking Initiatives
STEMpedia has tailored its products, curricula, and services to meet the needs of the general public through its innovative initiatives in schools, government, corporate social responsibility, and impact programs. These programs are designed to achieve desired outcomes and adhere to the educational standards established by modern policies around the world.
AI & Robotics Lab for Schools
300+ AI and Robotics Labs Established
STEMpedia AI and Robotics Lab are upgrading ICT labs in schools by integrating modern ICT, coding, AI, and robotics education into the curriculum for classes 3-12. Through hands-on learning with PictoBlox and Quarky, students are able to gain valuable skills that can help prepare them for the future.
500+ Atal Tinkering Labs Established
STEMpedia offers comprehensive assistance in establishing and running ATAL Tinkering Labs in schools, providing students with a stimulating environment for exploring and mastering STEM, tinkering, the Internet of Things, and entrepreneurship.
STEMpedia provides the tech, program management, and execution support to help CSR, NGOs, and governments execute impactful programs at a large scale. Through their successful execution of over 50 projects, STEMpedia has positively impacted more than 500,000 students.
Empowering Kids with the Right Future Skills
Coding - Graphical & Python
Harness the Power of Partnership: Together We Can Achieve More!
We strongly believe that working together is key to success, and so we are actively collaborating with educational service providers, non-governmental organizations, schools, government agencies, maker spaces, teachers, and education specialists.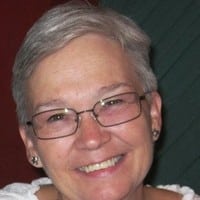 Technology Specialist, Fairfax County Public Schools, USA
"Learning Coding, AI, and Robotics in this 21st century is very important for kids. Learning Coding with PictoBlox was fun and really helpful. I appreciate what STEMpedia is doing here. It'll help me to keep my students engaged in AI and STEM."
Director, SVV Public School Tiruchirappalli
"In this 21st-century digital era, STEMpedia plays an essential role by providing hardware, software, teachers training, courses, and yearlong handholding. Their training on coding, robotics, AI, and 3D printing has been immensely helpful to our teachers, enabling them to easily grasp these concepts regardless of their level of technological knowledge."
Founding Partner, IOT Kids Iraq
"After 4 years of collaboration with STEMpedia, we can confidently say that they have been incredibly supportive, collaborative, and responsive. Their immense support has made our journey together an amazing experience. We look forward to strengthening this partnership even further."
Get Inspiration for Learning AI
Explore the vast repository of the Community Projects created by Teachers and Students!
Bring STEMpedia in Your Country, Get in Touch!