Contribute to the new STEM revolution, JOIN US!
We are an EdTech hardware start-up based in the heart of one of India's fastest growing business centers- Ahmedabad. evive, the simplest and most complete way to begin learning and prototyping, aims at revolutionizing the way world innovates. We are building a complete STEM learning solution to breed innovators in every nook and corner of our planet. Be it making your first ever project or creating an interactive smartphone controlled robot, be it analyzing and debugging your circuit or recieving sensor data for IoT, evive helps you do everything in less than half the usual time, in less than half the usual investment and less than one third the usual headache.
Being one of the few hardware startup from India to rock crowdfunding on Indiegogo, we boast of happy customers in over three dozen countrieswithin an year of existence. Reputed programs across India have appreciated our innovative journey- be it Lockheed Martin & Tata Trust's India Innovation Growth Program 2.0 or UT Austin & American Embassy's Startup Nexus program, both have supported us with business advice and mentorship during their highly selective programs. CIIE- IIM Ahmedabad is any ally, NASSCOM 10000 Startups is helping with a lot of resources, Department of Industrial Policy & Promotion recognizes us under the coveted Startup India program, Hackaday chose us as top 20 most innovative hardware projects of 2016 (while declaring us as a winner of Hackaday Automation Challenge 2016) and the $23 billion electronics giant- Arrow Electronics offered us virtual incubation. How cool is that!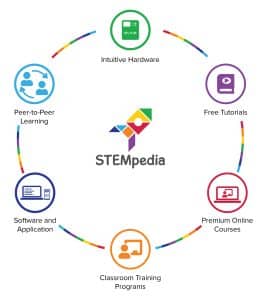 evive was created by Engineering graduates from one of India's finest institutions, IIT Kanpur and have an experience of working with General Electric, Indian Space Research Organisation, Boeing, Reliance Industries etc. on a range of projects. The team is full of technology lovers who want other technology lovers to face their love for technology with unmatched ease!
We are a fast-growing, mission-driven company with a single aim of democratizing technology to an extent where anyone, anywhere, of any age, can innovate and create technologies for the world to experience.
The team is young, dynamic, hardworking and believes in delivering perfection in time.
We encourage our employees to play around and make things for themselves. Your creative side and analytical side will go hand-in-hand.
Flexible working hours, proper ownership of work and a flat heirarchy are a plus. Use of Boss & Sir is strictly prohibited, Bros works the best!
We are moving fast, and if you are a man of dreams and delivery, RIDE ALONG! Let us make the world a creative place.
Current Job Opportunities
Currently we do not have any active job openings. But if you want us to know about you & are excited to join our organization, then you can mail us at contact@167.172.211.94.