When we think about learning, we think about schools, classrooms, books, and several other artifacts which only students can be acquainted with. Or we like to think so. The heart of learning belongs in the house with parents, siblings, social and personal environment. Children take the first step towards learning as soon as they enter the world of human beings. Hence, the idea that learning can only take place in a classroom is, for the lack of a better word, absurd.
When it comes to STEM education, we come to think of computers, websites, literature, robots, and we think that this particular kind of learning needs experts. That is true, however, there is no reason why parents can't take a step towards their child's education by helping them. They can help them learn how to code, break and build, and just about everything they learn in school. This is also a great way for parents to bond with their children before they send them out into the world to tackle everything on their own.
Learning to Code Together
Coding Robots
The vastness of the Internet is a blessing. And DIY is a huge part of it. With an abundance of resources available online, you and your child can learn more than anticipated.
One of the most reliable source to learn online comes from the budding online institution, STEMpedia. STEMpedia's evive Starter Kit makes it to the top because of its design efficiency and the ease with which one can navigate through it. The kit has been designed in such a way that it helps students challenge their learning ability.

The brain of the kit is evive, which is an all-in-one electronics prototyping platform. It allows users to meet all their prototyping needs by giving them an easy plug and play interface. With evive, parents and kids can explore how to build projects and debugging, while also connecting actuators like DC motors, without having to fret about circuitry. It gives you complete control over the menu as well. 
For those who wish to begin from the very basics and feel that they require a helping hand with it, then STEMpedia's learning center is just the place for them. It is a vast treasury of learning that comprises of endless learning resources – from lucid topic-specific tutorials and exciting projects to engaging and in-depth online courses specifically designed for beginners so as to help them move forward.
PictoBlox: Where Learning Coding is Fun!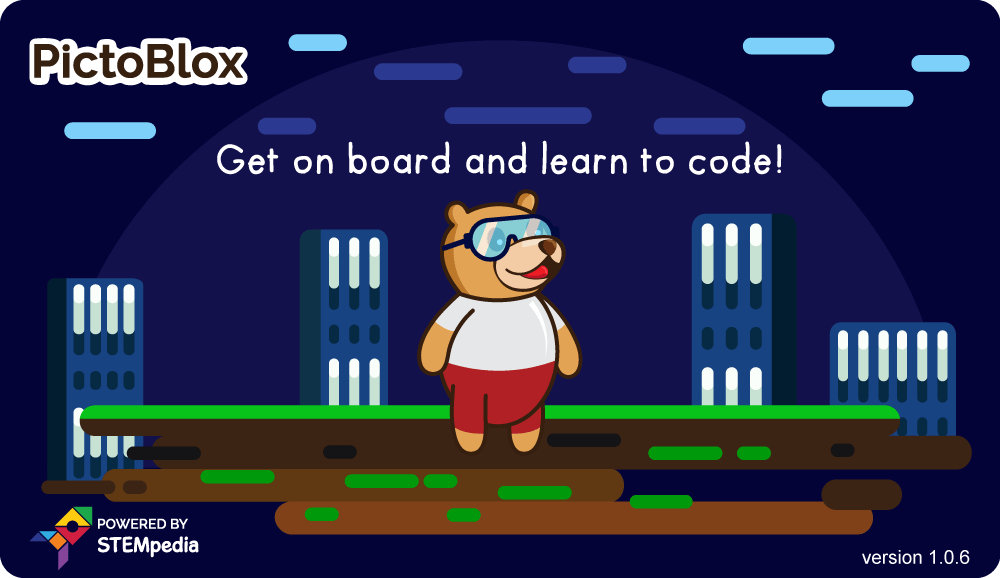 Coding can be a child's play with PictoBlox, a graphical programming software which allows kids to learn to code in an easy and fun way. With PictoBlox, parents and children can interact by playing games, and the biggest catch is that they get to learn while playing! Doesn't that sound fun already?
You can work both real-time and offline, hence, there will be no hassle related to how much time you want your kids to spend on the internet. Not just that, you can automate your home by mastering the Internet of Things (IoT) and work on projects while you're at it.
How is it that you're still reading this article and haven't signed yourself and your kids up for this adventure? Download PictoBlox from HERE!
Online Resources

The STEM Safari by STEMpedia is a series of interactive and engaging premium online courses that teach the basics of electronics, programming, and robotics with a learning-by-doing approach. With videos designed especially for beginners, explanations for underlying concepts, assembly instructions, circuit diagrams, coding instructions, quizzes, and assessments, they are a perfect way to start without leaving crucial concepts behind.  It also introduces four different types of robots namely the Smartphone-Controlled Robot, Follow the Enemy Robot, Obstacle Avoiding Robot, and Pick and Place Robot.
Made with Code was created by Google with the intention of encouraging girls to learn to code.  Therefore, this can be a great way for parents to teach young girls in their house that there is no bar beyond which they cannot learn. The possibilities are infinite. There are a number of separate projects that users can work on to get to understand the basic logic of programming and prepare for more advanced coding learning programs.
Perhaps many of you know about Khan Academy. It has many self-paced online courses that introduce to kids fascinating coding concepts. These courses have been designed keeping in mind learners of different levels from the novice who need to start from ground zero to the veterans who can easily take on more complex computer science subjects.
In a Nutshell
Thousands of people register online to learn new things every day. Whether it's technology, physics, or arts, there is something out there for everybody. And the same goes for parents who want to help their kids learn while also maintaining their own streak for curiosity.
Feature image taken from rawpixel.com