Coding and sustainable development – two concepts belonging to completely different spectrum yet important all the same to the world today. While coding has become an extremely beneficial skill to have in the 21st century to become future-ready, sustainable development is the need of the hour if we are to leave this planet as a livable place for future generations. Though at the moment, the two may seem far from connected, if one looks deeper, they actually are. Coding helps develop skills such as critical thinking, problem-solving, and decomposition which are essential for tackling something as big and important as changing the world.
Codeavour 2019: a Competition That Brings Coding and Sustainable Development Together
To encourage children to learn to code while making them aware of sustainable development, STEMpedia is organizing a worldwide online coding competition for kids – Codeavour 2019.
Codeavour 2019 is a coding competition for kids the aim of which is to encourage kids to learn to code and use their coding skills to come up with innovative ways to achieve the Sustainable Development Goals set by the United Nations using PictoBlox – a graphical coding software based on Scratch that is ideal for kids to begin their journey into the world of coding.
The competition will be an amazing opportunity for them to develop and showcase their coding skills, contribute to a great cause, and most importantly, have a lot of fun!
General Guidelines
Here are a few things to keep in mind before participating:
The competition is open ONLY for kids between the ages of 7 and 17 years.
The competition has 3 age groups:

7-10 years
11-13 years
14-17 years

Children can participate individually or in teams. The maximum team size is 3.
It is COMPULSORY to make the project in PictoBlox.
How to Participate

Here's how you can take part in this one-of-its-kind coding competition:
Step 1: Register with Us
The first step for taking part is registration. Go to this LINK and register yourself (or your team).
Step 2: Prepare
Step 2 is preparing, i.e. brushing up your coding skills. Everybody can learn to code and we're here to prove it to you by guiding you through the basics of coding in PictoBlox with three engaging lessons that will help you gather all the knowledge that you require to unlock your full potential and innovate! You can access them on the Contest Portal. 
Step 3: Submit Your Project
The next step, after completing all the lessons, is to choose one or more (maximum 3) Sustainable Development Goals that you wish to address and then make an original innovative project in PictoBlox for achieving them.
Once you've made your project, you have to submit it (along with some concept notes and photographs) on the contest portal.
You can find more about it in the FAQ section HERE.
The LAST date for submitting the project is September 20, 2019.
Step 4: Triumph!
After submitting your project, you can download your digital certificate of participation!
It is mandatory to upload photographs in order to generate and download the certificate.
The results will be announced on September 30, 2019. Till then, keep coding and keep innovating!
What Type of Projects Can Be Made?
The project can be anything: a story, a quiz, or a game. As long as it complies with the rules, is original, unique, and spreads awareness, it will be considered.
You can find more about it in the FAQ section HERE.
What Do You Get?
The winning team in each age group will be awarded the evive Starter Kit – a mighty STEM kit for kids and beginners perfect for kickstarting your journey into the world of STEM learning.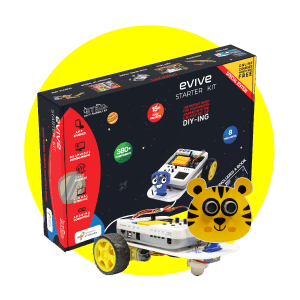 The next top 5 teams in each age group will be awarded discount coupons using which they'll get 50% OFF on our products in our online store. You can check them out HERE.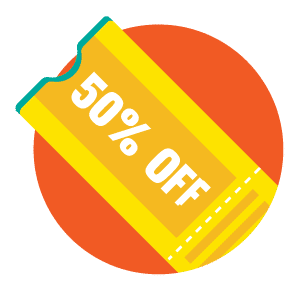 Apart from this, all the participants, irrespective of whether they are among the winners or not, will also get a digital certificate of participation.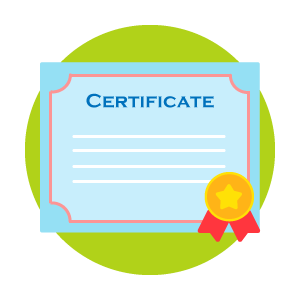 All in all, it's an exciting opportunity for kids to not only to learn to code but also become a responsible human and contribute to making the world a better place for the generations to come!
Spreading the Word!
This coding competition will only be successful if more and more people are aware of it and encourage children to participate in it. You don't really have to be an educator or a makerspace owner or a principal for spreading the word. Even as an individual you do a lot! You can tell your own kids, siblings, neighbors, neighbors' kids, and others around you about this one-of-its-kind competition and encourage them to take part in it!
If you ARE an educator or a makerspace owner, you can tell your students about it by organizing workshops or coding boot camps in which you can introduce students to graphical programming, the Sustainable Development Goals, and motivate them to take part in the competition.
Participate NOW!
Registrations for Codeavour 2019 have begun. You can visit HERE and get yourself (or someone you know) registered.
If you need any help or wish to know more, visit HERE or feel free to get in touch at any of the following email IDs:
ravinder@167.172.211.94
paritosh@167.172.211.94
In a Nutshell
Codeavour 2019 is a unique coding competition for kids that not only helps them to learn to code the fun DIY way with graphical programming but also sensitizes them towards the world and encourages them to become responsible and become active contributors instead of merely staying passive consumers.