It has been quite a few days that we all have been putting in the effort to 'flatten the curve'. Having spent these days without stepping out of the house, you might be realizing the strain that social distancing can cause. In such times, it is important to understand each other, especially your kids. Not being able to make complete sense of the lockdown, they are probably finding it more difficult than you. To prevent the situation from taking a toll on their minds, it is necessary to indulge them in activities that interest them. Online coding courses can be a great option if you want to get your hands on something unique and productive, especially the ones based on Scratch coding for kids if your child is pretty young and/or a beginner in coding. An interactive learning idea, it has advanced online coding for kids and is at the core of STEMpedia's online coding course, Introduction to Programming.
Also read: A Narrowed Down Guide to Learn to Code for Kids and Beginners
Digital Learning – Your Quarantine Mate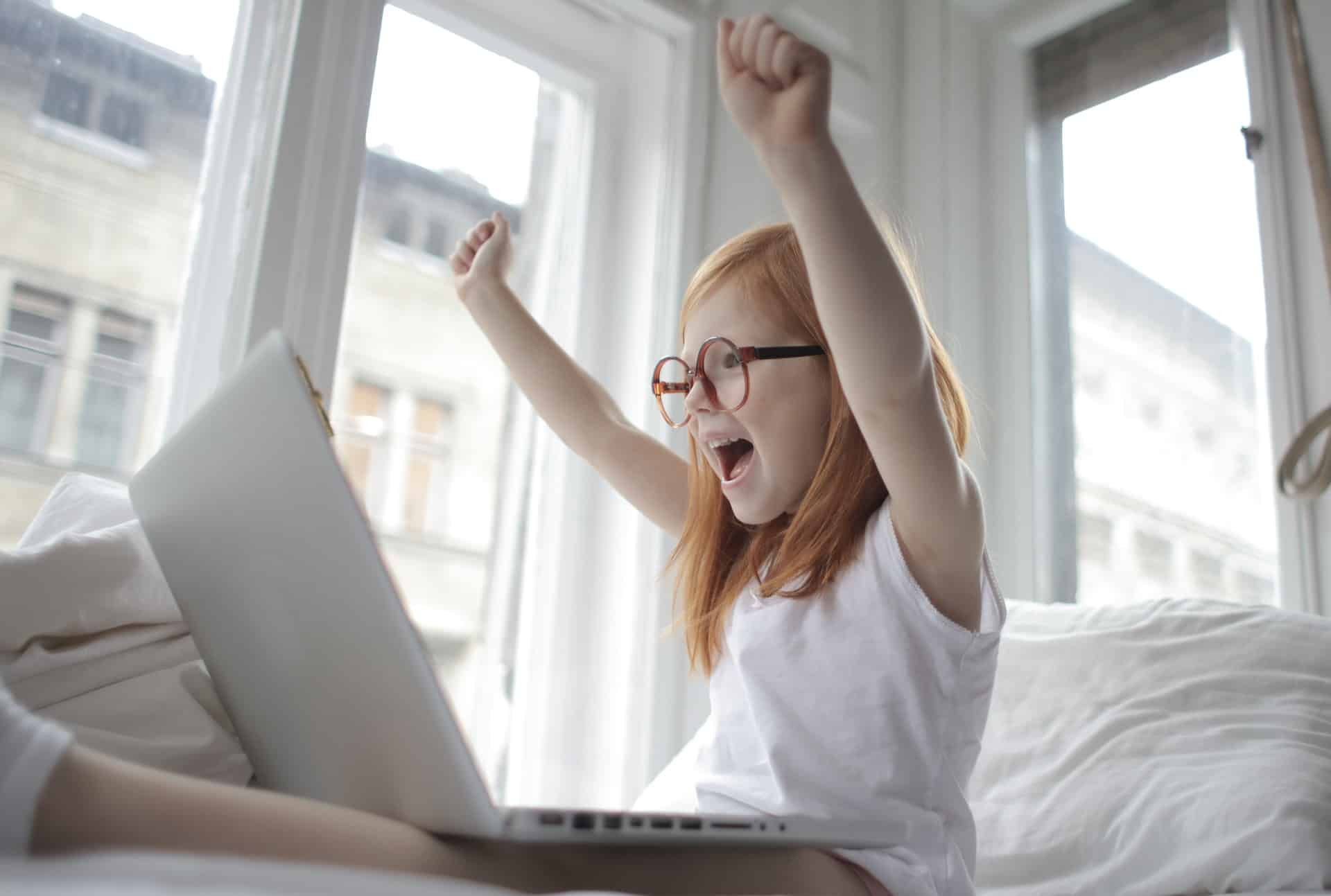 Children are constantly looking for a change of environment and activities, always eager to move and step out and now, perhaps they don't even understand the solemnity of why they can't. On the other side, you, as a parent, might find it difficult to provide your little ones with something new and enrapturing all the time. There might also be a concern about the halt that this phase has put in their learning and a search for something that would not only keep your kids occupied and entertained but also assist them with their education. The internet is up to the neck with posts, articles, podcasts, and videos, all giving out guidelines on how to maintain the cool and make the most of this period for both kids and adults. You can consult these and occupy your kids with various skill-enhancing activities like reading, making art, gardening, cooking, etc. or engage them with educational T.V. shows, videos, and games. However, these activities won't match up with the pragmatic knowledge and the substantial skill that online coding courses can provide.
If you're wondering how, here's a clearer insight on coding, its benefits, and how online coding for kids will help advance their careers – The word 'coding' might sound like it's for the tech-savvy and not everyone's cup of tea but gone are the times when only tech professionals used to code. Being able to utilize the commands of code to one's benefit proves to be immensely helpful in a world where almost all fields of work are integrating with technology. Many experts agree with the idea that coding is on its way to becoming a basic life skill. Clare Sutcliffe, the co-founder of the Code Club, says, "At a basic level, it improves problem-solving and thinking skills, and having digital skills will improve their chances of being employed in the future." In a time when the world is concerned about the skill gap, learning to code will go a long way and Scratch coding for kids is just the perfect start. Also, it is not limited to technology but also boosts problem-solving and in turn, overall development of children. Coding is about breaking a problem into parts, and tackling it step by step, a skill that stretches across any field, says Hansel Lynn, co-founder of theCoderSchool. In such a scenario, opting online coding for kids is a no brainer. And looking at the current situation, where everybody is looking for ways to utilize their time in the best possible, learning to code is one of the best options because you can easily learn to code at home. The wonders of coding and digital learning are immense, and STEMpedia's online learning platform is all set to make you realize them.
Introduction to Programming – An Online Coding Course for Kids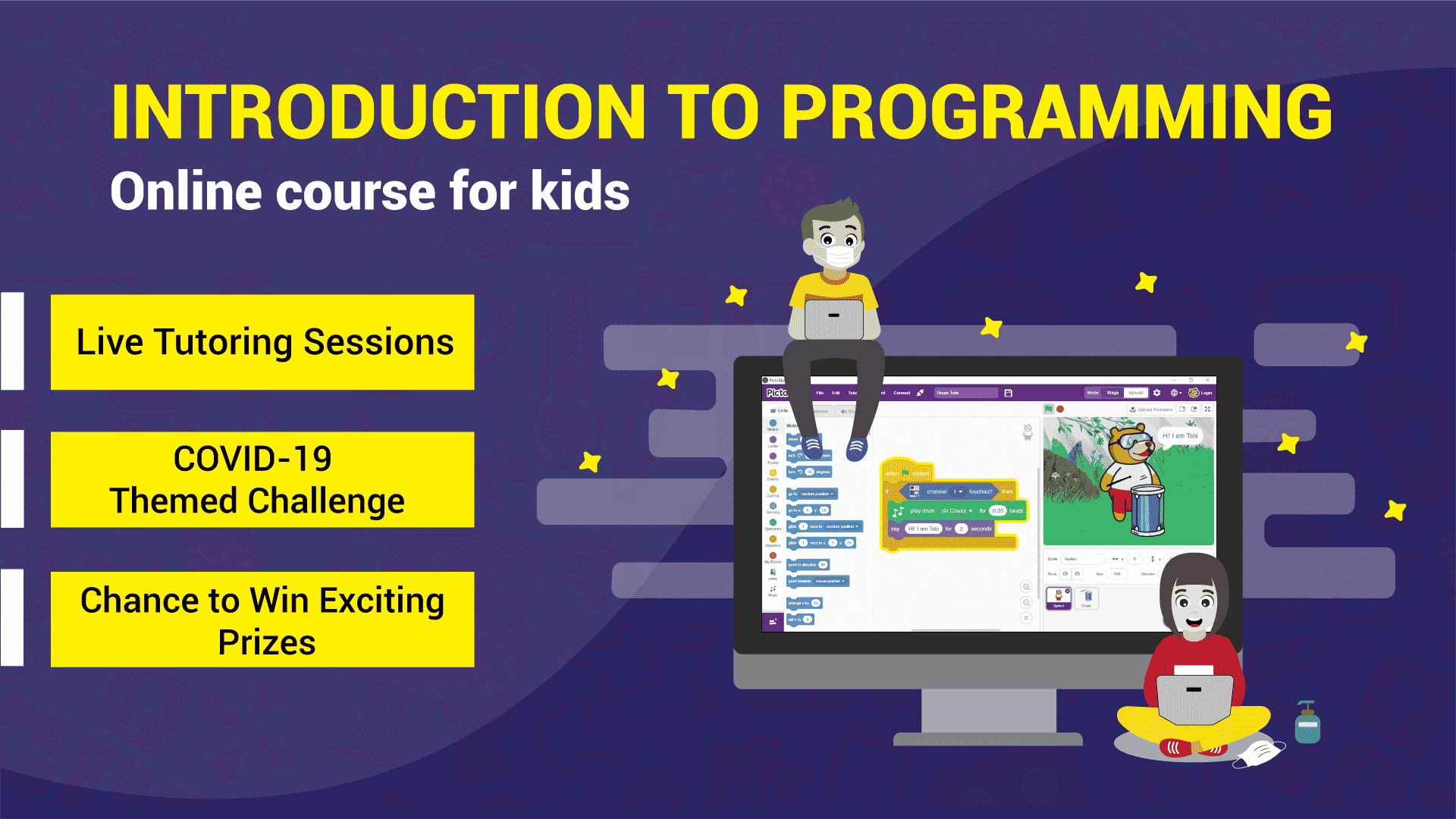 STEMpedia, with its quarantine special online coding course, Introduction to Programming, offers you to learn coding at home in an easy and fun way. It promotes Scratch coding for kids through its block-based graphical programming platform, PictoBlox. This platform has simplified digital learning of the coding process with Scratch, the most popular block-based coding language for kids in the world. The course covers step by step, the basics of programming with a learning-by-doing approach by jumping into practical coding from day one. Once enrolled, learners will participate in the most enjoyable online coding classes which will take them through a journey of useful digital learning. They'll get acquainted with PictoBlox and its components, acquire the know-how of various basic concepts of coding and, and equip themselves to code animations, games, and do a lot more. Apart from these, it includes an essentially righteous and relevant course-end challenge with the theme, COVID-19. This challenge holds the purpose of making kids aware of the situation and sensitizes them to it so that they conduct themselves responsibly and urge others to do so. Students completing the course with more than 95% score will get a lucky chance to win an evive Starter Kit.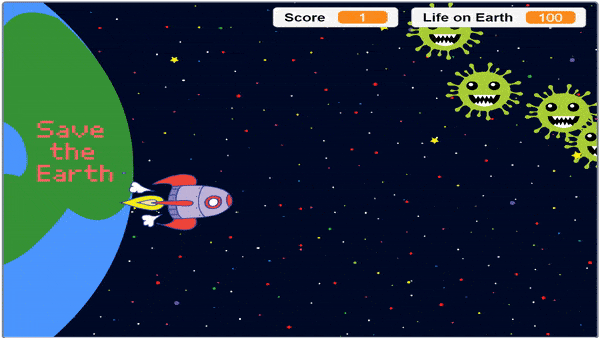 Whether it is online coding for kids or adults, the lucidity and clarity of the course make it appealing to both. Even you can take the plunge and learn a skill that is relevant to the times while spending quality time with your kids and resting assured of the fact that they are spending their time the right way. Also, given this break from the daily hustle of life which robs essential family time, taking up the course can provide you with a means to understand your kids and bond with them.
Being one of the best online coding courses out there right now, this course is a chance for students to enhance their creativity and logical thinking ability while learning one of the most appreciated skills. In a time when there are dark clouds of uncertainty around resuming academic learning, this course on Scratch coding for kids will help them keep up the pace and grow independently in the comfort of their homes and the cherished company of their parents.
---
The course will begin on April 11, 2020. Enroll NOW and get 30% OFF.
---
Also read: Can Parents and Kids Learn How to Code Together?
In a Nutshell
Pick up an activity, or multiple innovative activities of your choice and device ways for yourself and your kids to make this time fruitful. And if you want their learning process to continue along with having fun, you may consider online coding courses offering scratch coding for kids and help them acquire a skill essential to compete in the 21st century. Furthermore, online coding courses for kids are an effective way of learning coding at home, making it manageable for you to monitor what your kids are reaping.