India has always prided itself on being traditionally rich in the field of education. The Gurukul System – a residential schooling system – dating back to 5000 BC is one of the greatest examples of the practical learning approach adopted in ancient India. Centuries after the origin of The Gurukul System, we're circling back to the same method of teaching, though with a newer approach to suit the modern times better.
What Is STEM?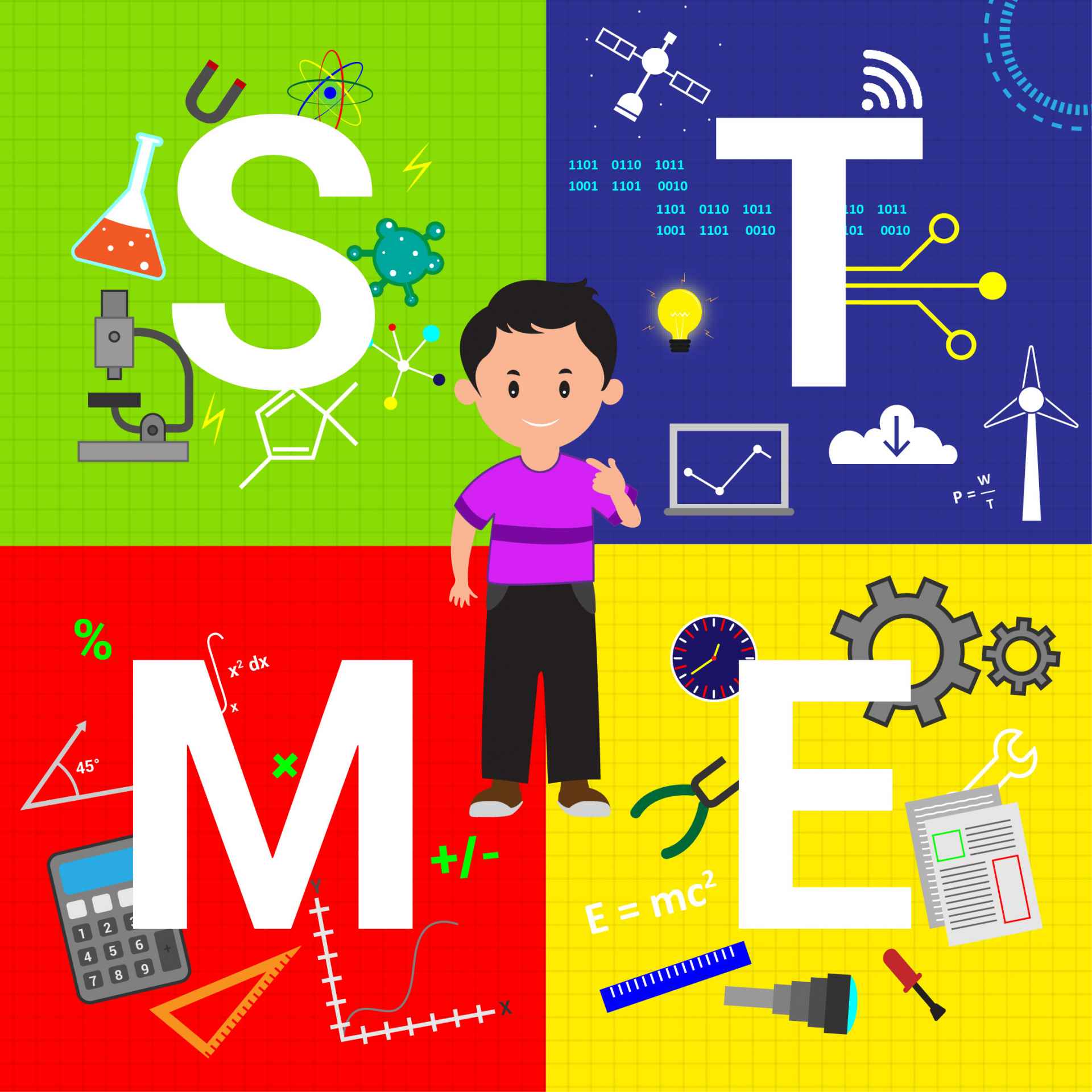 STEM, an acronym for Science, Technology, Engineering, and Mathematics, is an approach of education which will revolutionize the teaching sector, especially of India. STEM develops the practical abilities of the mind i.e. critical thinking, problem-solving and innovating. These skills, in turn, develop the cognitive abilities of human brains so that they can grow up and innovate. STEM is the first step to creating a better, technologically more advanced future.  However, the number of STEM jobs are constantly outpacing the number of STEM graduates. According to the National Science Foundation, it is predicted that 80% of the jobs created in the next decade will require some form of math and science skills. [1] Inculcating STEM in schools as well as some of the college courses that can benefit from it can provide to be a huge step towards the progress of our country.
The 'E' In STEM
Engineering is one of the most utilitarian fields up and coming in the near future. India has innumerable engineering graduates and a strong youth force but there can be seen a huge skill gap between the graduates and the industries. CP Gurnani, CEO & MD of Tech Mahindra, in an interview with the Times Of India, has said that 94% of engineering graduates were not fit for hire. To meet the professional needs of STEM-related industries, the students' mindsets need to be honed in a more innovative way from early childhood. Schools and colleges have now started to induce STEM education in their curriculums in order to expand the young minds to not only learn, but also to create. Science, Technology, Engineering, and Mathematics are the kinds of subjects that can sit together very comfortable under one umbrella. If designed the right way, STEM curriculum can manage to teach the kids all four of the subjects in such depth that they will not be required to mug up any concept, unlike the way it works in the current education system.
How We Can Help
STEMpedia is a one-stop solution for everything STEM that aims to transform today's youth into tomorrow's innovators by providing them quality STEM education by blending theory with experiential learning. STEMpedia provides software and hardware tools for the development of a learner's mind, irrespective of their age. Any beginner in the area of STEM learning can benefit from the myriad of tools constructed by STEMpedia.
Listed below are some of the STEMpedia offerings:

This evive Starter Kit is the thing for you if you are a beginner in the area of electronics, robotics, and technology. It consists of numerous Do-It-Yourself projects that give the children the ultimate STEM experience. It comes with evive – the most versatile electronics prototyping platform along with hundreds of electronics and mechanical components. Here is a fun introductory video to give you more insight!
STEMpedia Learning Center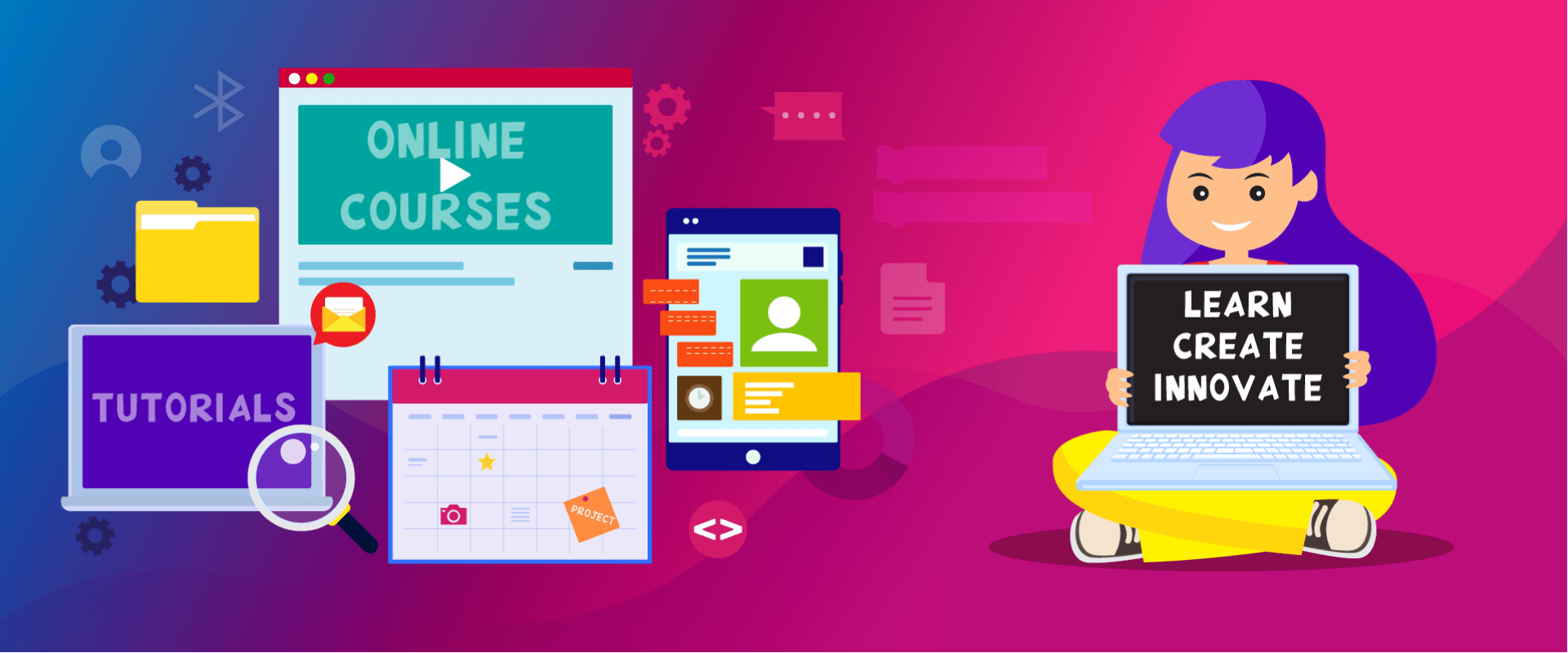 STEMpeida has a dedicated learning center which is nothing short of a treasury housing a vast number of learning riches and is the ultimate key to bring out the innovator within you.
The STEM Safari is a series of premium online courses that cover not only the 'whys' but also the 'hows' of electronics, programming, and robotics with a learning-by-doing approach. With videos designed especially for beginners, explanations for underlying concepts, assembly instructions, circuit diagrams, coding instructions, quizzes, and assessments, they provide the perfect start into the world of STEM without leaving crucial concepts behind.
STEMpedia also has an online tutorial hub, where tutorials for all the products are available at a single click. Some of the tutorials include evive Starter Kit, evive IoT Kit, Robotic Arm Kit, and BioTech Kit.
The Project Hub is a one-stop destination with the "how-to"s of all the DIY projects. Some of the very interesting DIY project tutorials include Smartphone Controlled Hovercraft, Stair Climbing Robot, Pinball Game Machine, and Arcade Basketball Game.
Dabble is a mobile application that lets you control the hardware via Smartphone and access its in-built sensors, consists of the functions to make the DIY projects more interesting while still being easy and many more fun features. It supports various prototyping boards such as evive, Arduino and ESP32; hence making it suitable for everyone. It a useful tool to have when you're playing your hands at STEM learning.
PictoBlox is a program that makes coding interesting and fun for kids. Coding, if inculcated into a brain at its prime, that is – around the age of 5 years to 8 years when the grasping power of children is at its best – can help them develop their cognitive abilities and learn a methodical problem-solving process that resembles a machine. And PictoBlox is right here to help you out; you can learn how to code interactive games, program actions for robots and much more interesting stuff with PictoBlox.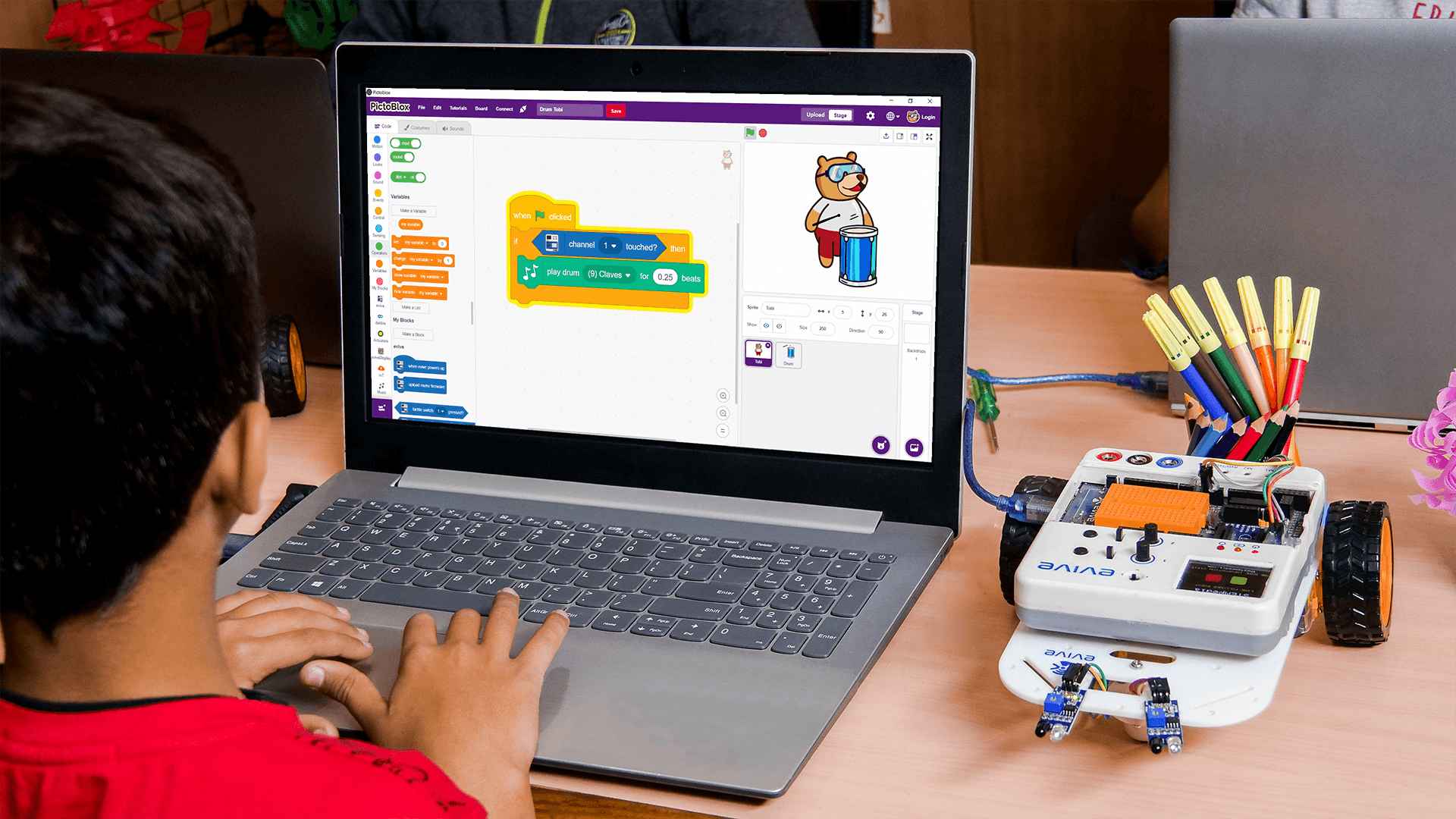 In a Nutshell
We may have advanced technologically, but the core values that lie in our traditions have not changed. STEM – Science, Technology, Engineering, and Mathematics can be termed the Modern Gurukul System as it pays as much attention to experiential learning as it does on theoretical knowledge. The engineering field is now facing the kind of challenges that demand expert levels of mathematical and technological skills which can only be developed with the help of STEM education. STEMpedia is a start-up solely dedicated to providing creative minds with hardware and software tools and help them strive forwards on this path of STEM learning one step at a time.
Feature image taken from rawpixel.com