Dabble is a Smartphone app that offers modules to control hardware via Bluetooth, access Smartphone sensors like proximity, GPS, and accelerometer, and communicate with it.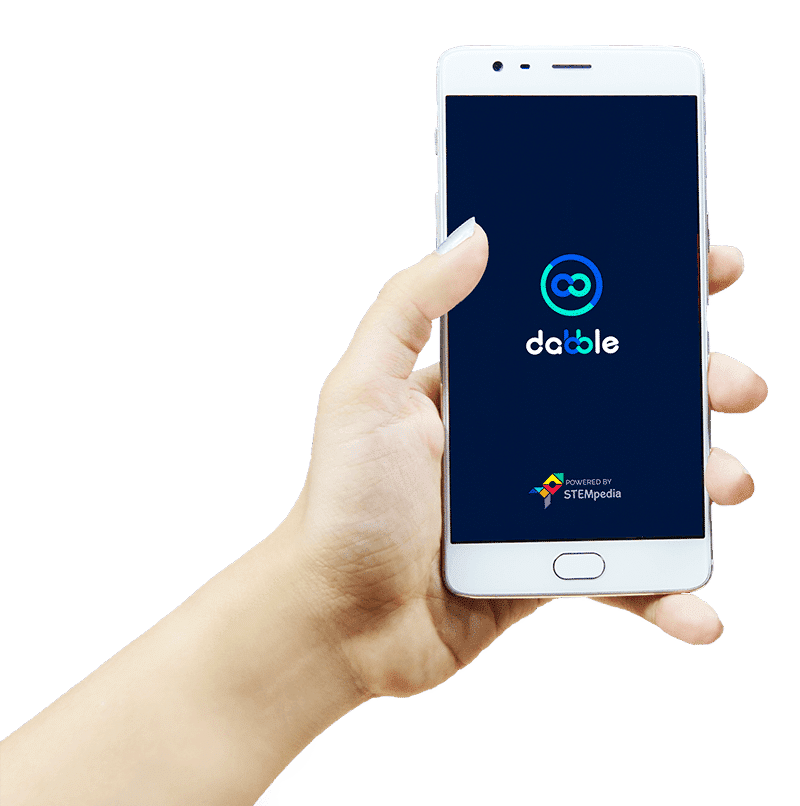 Lets you control hardware via Smartphone and access its inbuilt sensors.

Simplified Project-Making
Includes most of the functionalities that render DIY projects easy yet 'edutaining'.
Easily programmable with both Scratch and Arduino thus making it suitable for everyone.

Nothing else required if you already have a board and a Bluetooth module.
Supports various prototyping boards such as evive, Arduino – Uno, Mega, Nano – and ESP32.
Supports various prototyping boards such as evive, Arduino – Uno, Mega, Nano – and ESP32. LED Brightness Control Module
Control brightness of LEDs by choosing the pin and setting the state/PWM. Send and receive textual as well as voice commands to and from the board. Make your phone a digital or an analog (Joystick or Accelerometer) controller. Remotely monitor the live status of devices and debug them by the pin values- both digital and analog. Provides analog inputs using the knobs and the slide bar and digital inputs via tactile switches. Camera Module – Image & Video
Capture images and record videos by sending the commands from your hardware. ON or OFF the actuators along with controlling the speed and the direction of them. Process live video stream and color detection as per the selected settings. Access sensors of smartphones like accelerometer, gyroscope, sound, and others. Configure, create, and save files and monitor them while they are being logged. Allows you to play songs, audio, and MP3 files of the Smartphone by sending the command. IoT Module – Notification
Trigger Notifications in your Smartphone by sending commands from the hardware! Perform HTTP GET requests right from the hardware! Observe the request execution and response in real time. Analyze and visualize the data read by your hardware board on your Smartphone. Record the data and store it in the form of a CSV.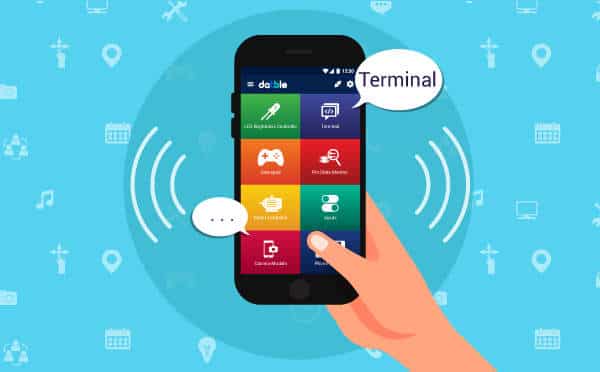 Getting Started with Dabble
Learn how to get started with the Dabble App to transform your Smartphone into a virtual I/O device and control hardware using Bluetooth, communicate with it, and access sensors like accelerometer, GPS, proximity, and other features.