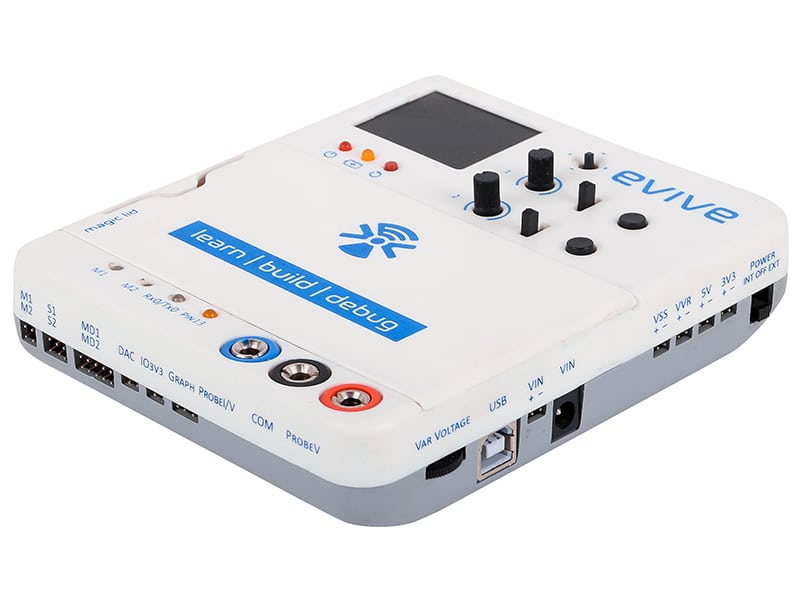 evive, a one-stop STEM learning and prototyping platform for students and makers. evive helps students and makers  build Do-It-Yourself projects in the field of electronics, robotics, Internet of Things (IoT) and programming. It's an easy to use robust device with audio-visual interface, plug and play hardware interface, power module and sensing channels. It is compatible with the most popular software like Arduino, graphical programming – Scratch and MATLAB.

An all-in-one prototyping laboratory catering to a wide range of your hobby needs - efficient learning, easy building and quick debugging

Intuitive and re-programmable menu based interface with built-in functions and capability to easily add multiple user defined programs

Compact, light weight, equipped with a rechargeable battery with added safety against reverse polarity, over-current and short-circuit

Precise voltage and current sensing, data visualization and logging features, comes with an inbuilt mini-oscilloscope and function generator

Multiple easily integrable wireless communication options make evive a perfect choice for IoT and home automation projects

Hasslefree hardware control - easily connect motors, servos, actuators, touch inputs etc. and control them directly from the menu interface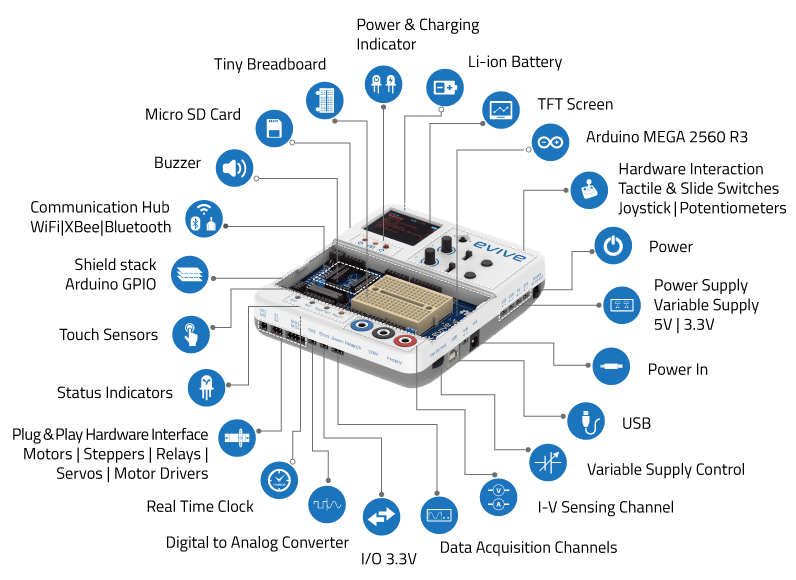 Works with your favorite software platforms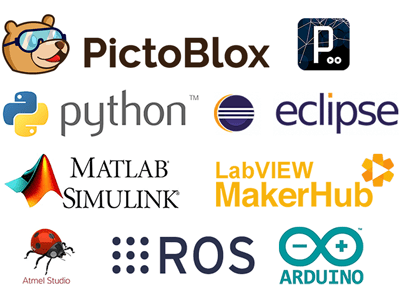 What will you get in this Kit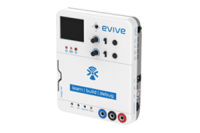 1 x evive without Internal Battery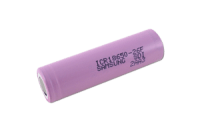 1 x Samsung 3.7V Internal Battery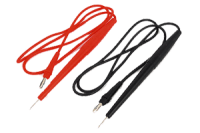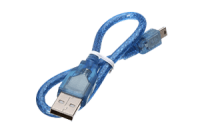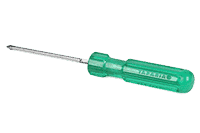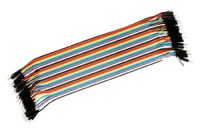 5 x Male – Male Jumper Cable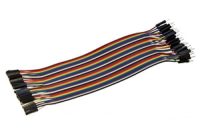 5 x Male – Female Jumper Cable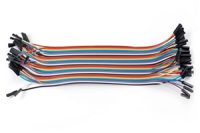 5 x Female – Female Jumper Cable
Get evive NOW and Free Yourself from the Hassles of Prototyping!