Dear readers, you will be amazed to know about a school where, along with math and science, you could also learn how to design a game, create an animation, or even assemble a mini robot. Our world is evolving rapidly, and with it, the things we learn in school are also getting upgraded.
There's a wave of fresh and fun learning coming your way, and it's called the Skill Hub Initiative with PMKVY 4.0! So, what is this initiative, and how will it benefit you as a future leader? Stay tuned, as we will help you understand the core objectives and future perspectives of PMKVY 4.0.
What is PMKVY 4.0? Its Aim, Objective, and Future Aspects
Pradhan Mantri Kaushal Vikas Yojana 4.0, or PMKVY 4.0, is a visionary program initiated by the Ministry of Skill Development and Entrepreneurship (MSDE) in 2015. Its main goal is to ensure that every student gets a chance to learn various skills right in school. PMKVY 4.0 aims to bridge the gap between formal education and industry requirements. Imagine a world where, along with reading and writing, students are also experts in 21st-century skills! 
The initiative particularly focuses on school and college dropouts, out-of-school children, and unemployed youths aged between 15 and 45 years. The future with PMKVY 4.0 looks promising, with students being more versatile and ready for any career they choose.
A New Chapter Commences with PMKVY 4.0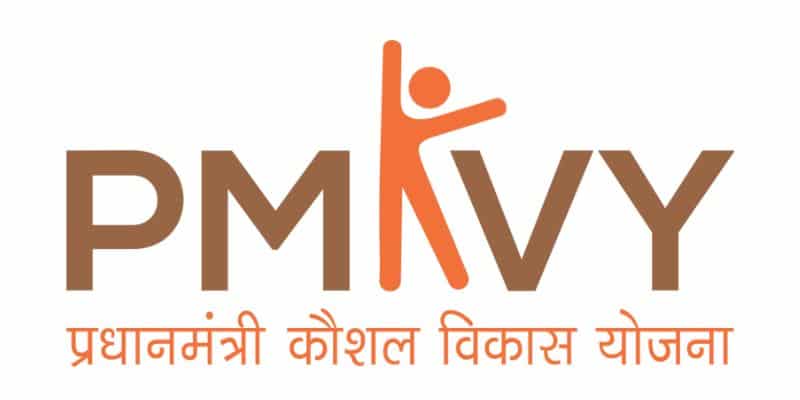 In 2021–22, the government introduced an innovative 'Skill Hub' concept with PMKVY 3.0, utilizing school infrastructure during post-school hours for skill training. Now, the 2023 Union Budget honours the launch of PMKVY 4.0. This latest introduction intends to expand on PMKVY 3.0's Skill Hub Initiative (SHI) insights. 
Under PMKVY 4.0, the government is sharply calling all CBSE-affiliated schools, whether private or government, especially those already offering skill subjects. They encourage these schools to establish Skill Hubs within their premises, adhering to the set guidelines and norms. This anticipated move aims to scale up the skilling ecosystem in the country and ensure that the youth become better prepared to face the challenges of the ever-evolving global job market.
Why Skill-based Learning is Important in the 21st Century?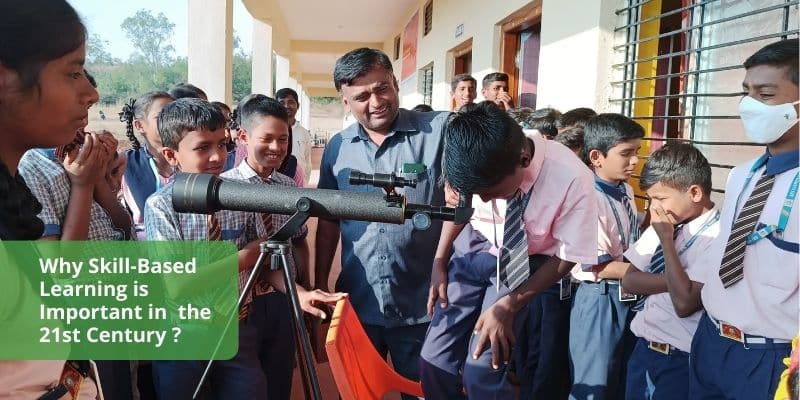 In today's world, knowing just the basics isn't enough. The 21st century is all about innovation and creativity. Skill-based learning helps students think out of the box and be ready for real-world challenges. Subjects under this might include "Digital Art," "Robotics," "Culinary Arts," and many more. CBSE designs these subjects for everyone, irrespective of your grade. They ensure that when you step out of school, you're not just book-smart but also skill-smart. In the future, having these skills will open up many exciting career paths, making you stand out in the crowd.
Implementation Strategies of PMKVY 4.0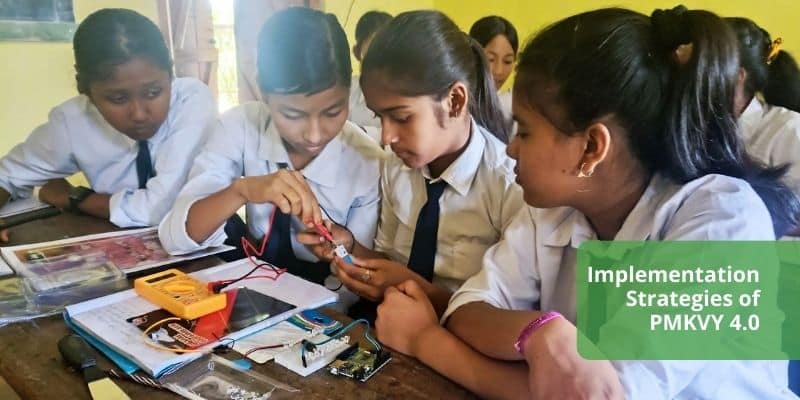 The implementation of PMKVY 4.0 in skill hubs will be carried out under the National Skill Development Corporation (NSDC). All the steps, from joining the training to getting a certificate, will be done on the Skill India Portal. NSDC has developed some strategies to implement PMKVY 4.0 in CBSE schools. Those include;
Learning by Doing:
There's something called "on-the-job training" (OJT). It means students will get to learn by actually doing the job. Schools and colleges will find nearby industries or establishments for students to get this OJT. 
Evaluation:
After training, there will be tests. Special groups, like Sector Skill Councils or others approved by NCVET, will check and give certificates. Even state education boards can check and give these certificates.
Branding and Recognition:
The Skill India Centres umbrella will recognize schools participating in the program. This common branding emphasizes the unity of purpose: preparing students for a skilled future.
Mandatory Attendance:
The Aadhaar Enabled Biometric Attendance System (AEBAS) is mandatory for students, trainers, and assessors (evaluators). 
Empowering Skill-based Learning through Education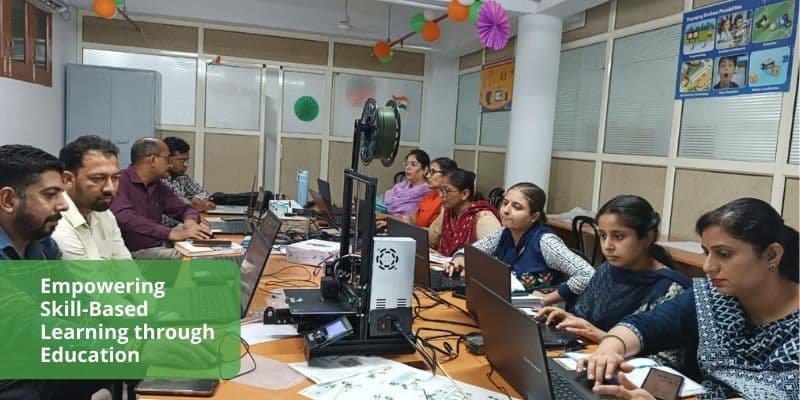 Supporting the noble cause, STEMpedia's hands-on learning kits align seamlessly with the PMKVY 4.0 emphasis on "learning by doing." We provide an interactive and practical approach to STEM subjects, covering a spectrum of topics under one ecosystem. By incorporating our resources into the skill hubs, schools can enhance the quality of skill-based learning, making it engaging and impactful for students. 
Our online platform offers rich educational content, enabling teachers and students to access valuable learning materials, tutorials, and projects that complement the PMKVY 4.0 curriculum. The interactive interface promotes learning by doing and aids in the evaluation process. Students will find it easy to maintain their attendance through our user-friendly and interactive curriculum.
In a Nutshell
As schools embrace the Skill Hub Initiative and PMKVY 4.0, STEMpedia stand as a reliable partner, providing the tools and resources needed to cultivate a generation of innovative and skilled individuals ready to meet the demands of the 21st-century job market. With our support, schools can ensure that their skill hubs become dynamic learning centres, fostering creativity, problem-solving, and hands-on experience among students.
For more information, refer to the official circular.