2020's biggest international AI and coding competition for kids and school students – where participants code to bring in AI-based solutions to real-world problems.
Coding and changing the world – two concepts belonging to completely different spectrum yet important all the same today. While coding and AI have become extremely beneficial skills to have in the 21st century to become future-ready, making the world a better place is the need of the hour if we are to leave this planet as a livable place for future generations. Though at the moment, the two may seem far from connected, if one looks deeper, they actually are connected. Coding and AI help develop skills such as critical thinking, problem-solving, and decomposition which are essential for tackling something as big and important as changing the world.
WHY – Do We Need an Online Coding Competition for Kids?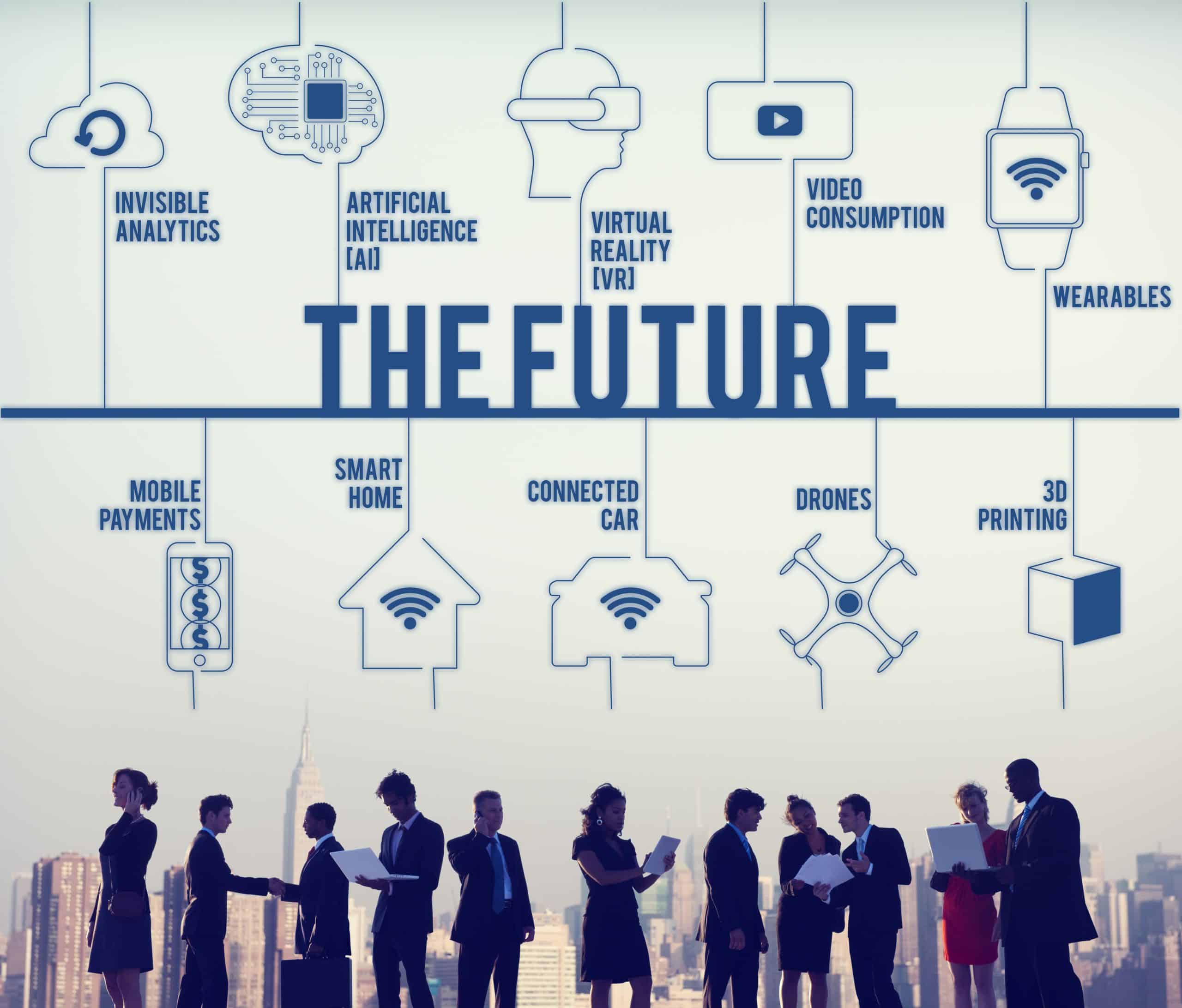 The usage of Artificial Intelligence (AI) and Machine Learning (ML) can be seen almost everywhere these days – text correction and prediction, web search engines, self-driving cars and aeroplane auto-pilot, education, health and medicine, banking, social networking sites, science, etc.
Looking at the way the world is progressing towards a technology-driven future, knowing AI and coding is extremely important. It helps to stay relevant in the world without putting in the extra effort. There is a reason why the landline era generation is finding it difficult to keep up with today's smartphone generation.
In our strong belief that children of today will make the world of tomorrow, we host Codeavour – an international AI and coding competition for kids online. Learning AI and coding help every child learn to be self-sufficient and become active contributors to the world.
Also read: 5 Reasons Why Learning AI and ML are Important in Early Education
HOW – Do We Orchestrate an Online Coding Competition for Kids?
What's the best way to get involved in an online coding competition? Using the latest technologies of course! Participants of Codeavour 2020 AI get to indulge in AI and ML concepts such as speech recognition, face recognition and text recognition and training various machine learning models.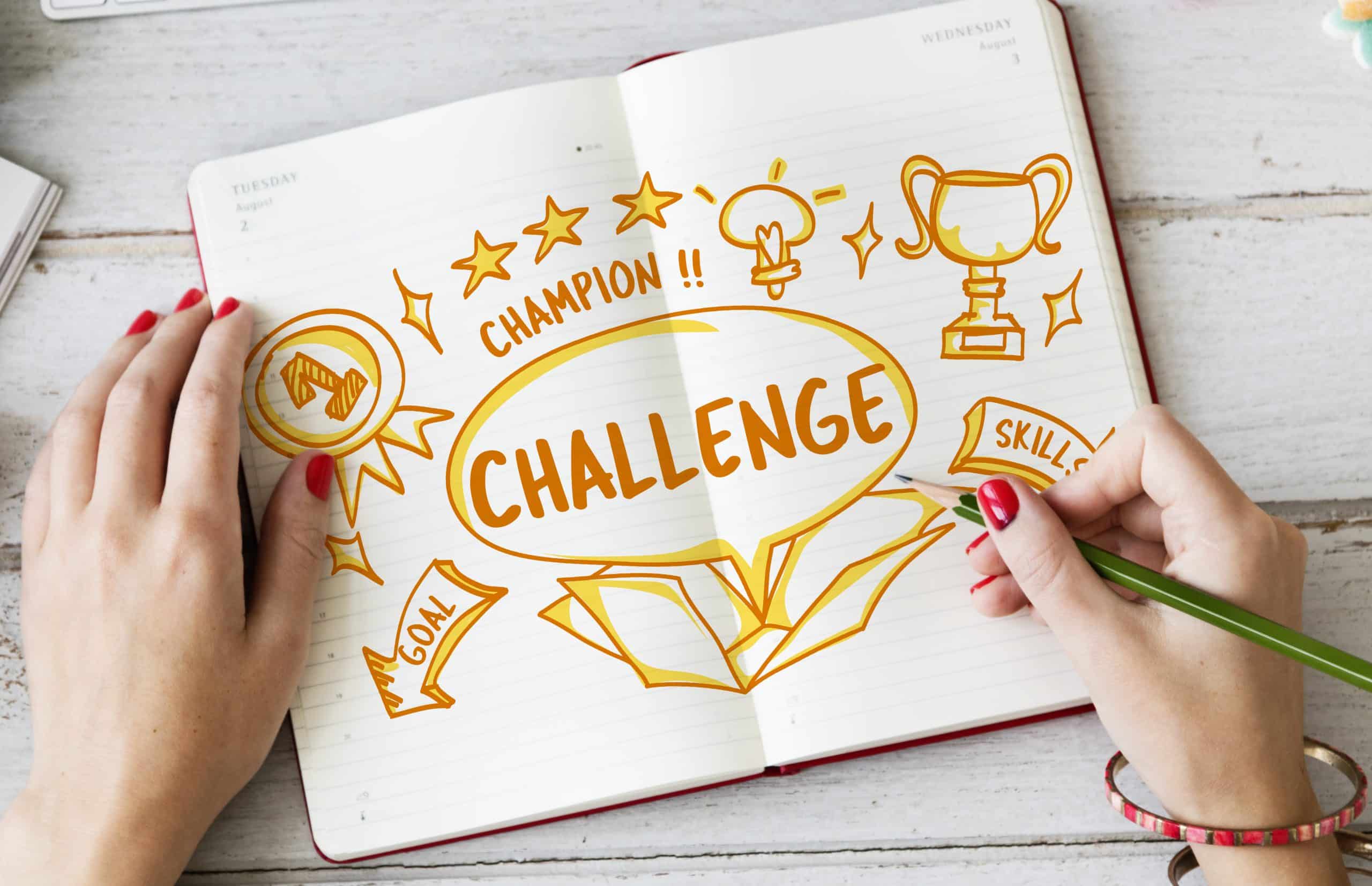 This AI and coding competition for kids hosted online encourages learning AI and coding and bringing out solutions to real-world problems in a (healthy) competitive environment. A competitive spirit gives courage and the ability to directly confront a problem and helps you come out of your comfort zone and realize your full potential.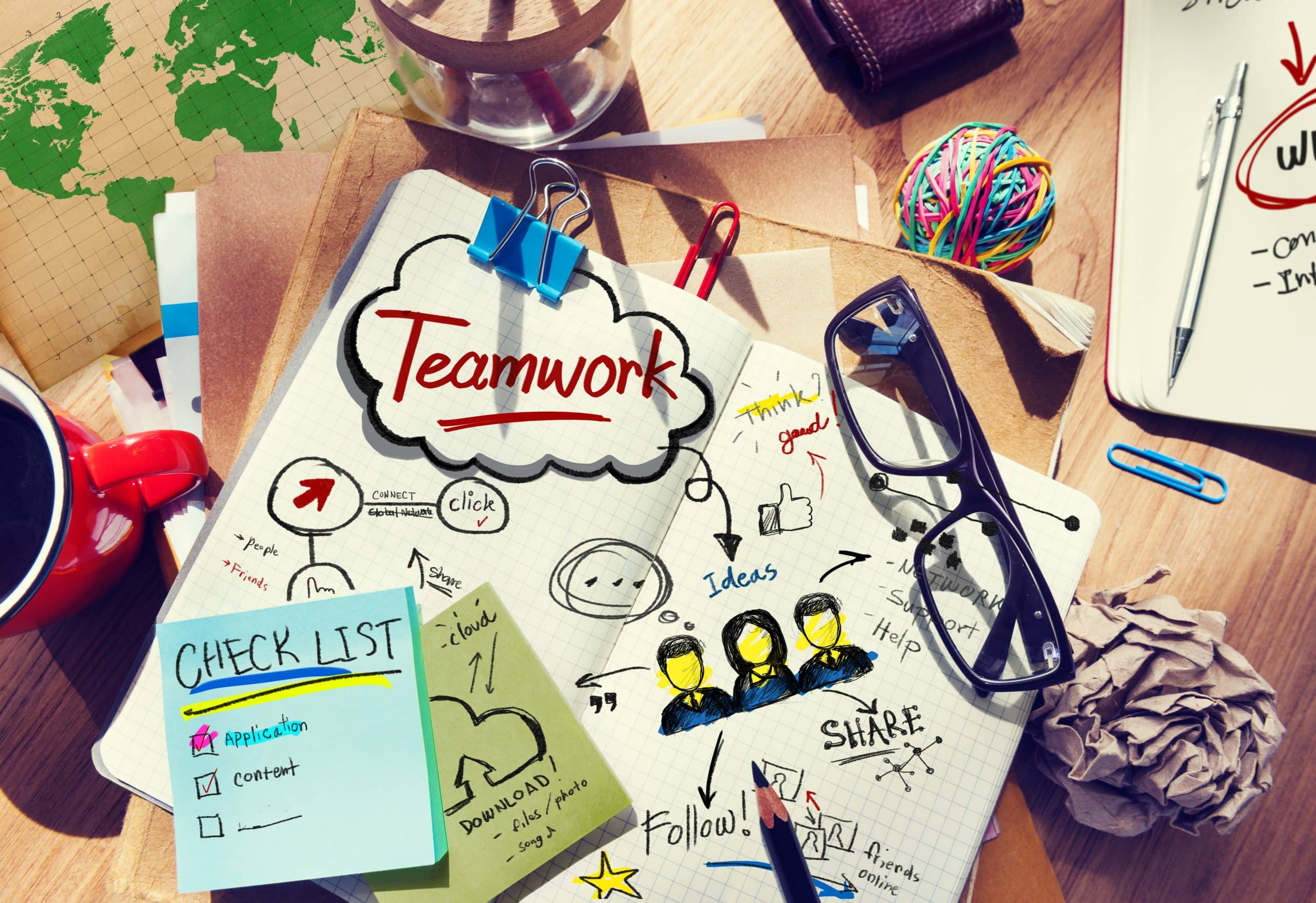 Collaboration, something equally powerful as competition, prevents you from being pushed to a wall to do your best. When a team is engaged in collaborative working, they are exposed to skills which lie outside of their own education or training. Codeavour 2020 AI enables this with team sizes of 1–2 and participants collectively work towards the same goal.
Being an international coding competition, Codeavour 2020 AI brings in a global mindset to the participants. A global mindset helps learn about global perspectives on issues and does not negate the need to solve local problems. For example, the desire to solve world hunger also means you will feed a hungry homeless man down the road.
While Codeavour 2020 AI gives a holistic development approach to the participants, it also gives participants spaces to explore their passions and values and consider how these can contribute to making the world a better place to live in.
We have spoken about Codavour all this while, but what exactly is Codeavour 2020 AI? Let's find out.
WHAT – Is the AI & Coding Competition for Kids?
Codeavour 2020 AI is an online programming competition to encourage them to bring out their inner programmers and make innovative AI projects with PictoBlox, while also bringing solutions to real-world problems.
It aims to develop an interest in STEM, especially artificial intelligence and coding, and develop critical thinking, creativity, collaboration, and communication – the four C's of the 21st-century skills while also bringing solutions to real-world problems.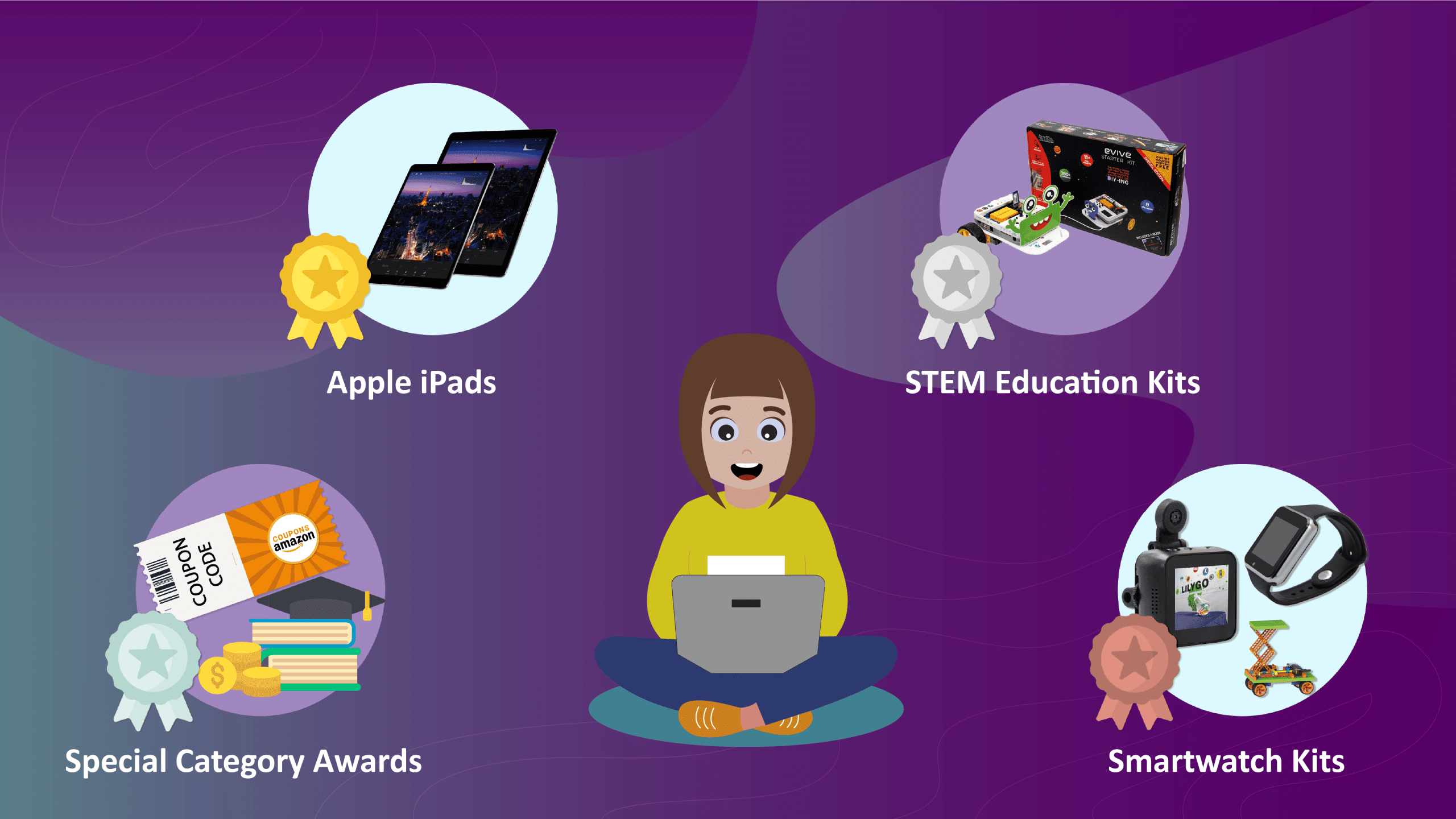 The AI and coding competition is intended for students of ages 7 to 17+, categorised under 4 different age groups. Winners of each age group receive top tier prizes such as Tablets, Educational STEM kits, Smartwatch Kits and other special category awards, all of which amount to 50+ prizes worth up to $6000!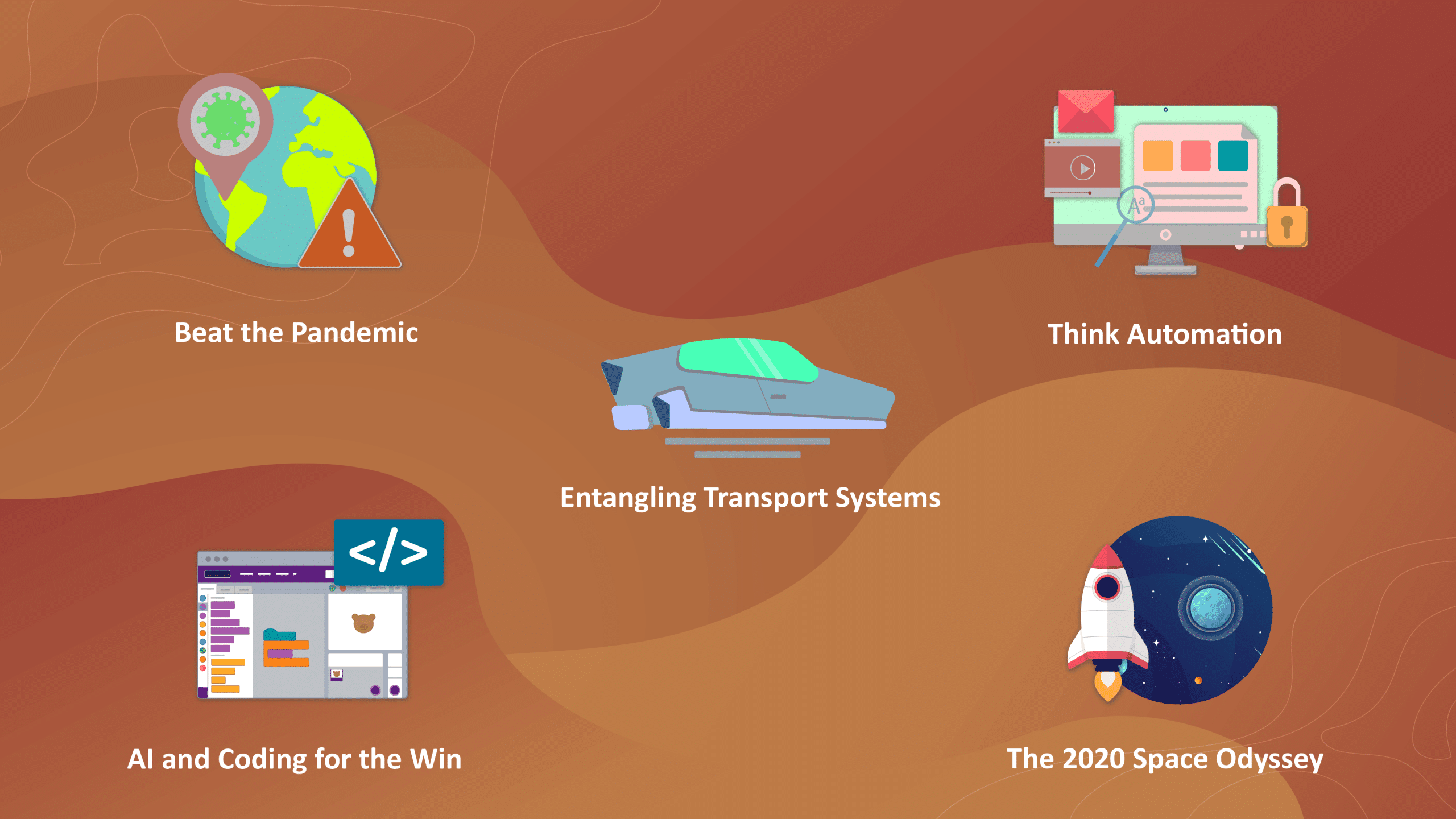 Codeavour 2020 AI has 5 themes – Beat the Pandemic with AI, Think Automation, AI and Coding for the Win, Entangling Transport Systems and The 2020 Space Odyssey. All of these are exciting enough to rev up the participants' creativity and the entries are categorised under Storytelling, Games and Animation, AI & ML projects and DIY Hardware projects. 
What else is in it for students? Participating in this competition would:
Help learn the concepts of AI through our "AI learning" tutorials and approach problems through simple step by step solutions.

Help think creatively, reason with and have a solution-oriented mindset.

Help align students with the AI dominant future endeavours and goals.

Create an interest in not only their immediate vicinity but stay on top of world problems and take responsibility to solve them as well.

Give plenty of challenges and spaces for participants to know their strengths and weaknesses.
Also read: 10 Best AI Movies and Documentaries for Kids and Teens
In a Nutshell
If you've made it this far, you understand why Codeavour 2020 AI is going to be the biggest and most important AI and coding competition for kids and school students that not only helps them to learn to code but also sensitizes them and encourages them to become responsible and active contributors of the world instead of merely staying passive consumers.
"AI will pave the way for the future and it is best to learn to walk on this pavement as early as possible."
Register to participate in the biggest online AI and coding competition for kids at the registration page.
Don't miss out, innovate on.