Teachers are like building blocks for students. They help students grow up to be smart and aware citizens. They play a huge role in how their students see the world. This is amazing, but at the same time, it can wear teachers out. With the ever-growing use of technology in schools and the education system around the world, it is really important for teachers to up their game and work accordingly. And STEM is the gateway for that. Today, we are going to talk about some STEM activities for students that are going to inspire them to learn more and learn better.
Learning Statistics and Why They Call for a Change
Confucius, an ancient Chinese teacher and philosopher, had discovered the ultimate secret to learning in his lifetime. He said:
I hear and I forget. I see and I remember. I do and I understand.
And boy, was he right! So right that till date it is arguably the best way to learn. The learning pyramid shows that people learn about 5% by hearing about something, 10% by reading about it, and 30% by seeing a demonstration, but a significant 75% by doing it for themselves. So, it can now be established with concrete proof that hands-on experience is the quintessential approach to learning something new. Each and every on the STEM activities, a package of endless fun with learning, gives students the opportunity to pursue science, technology, engineering and math in a way that will help them conquer the world with their intelligence.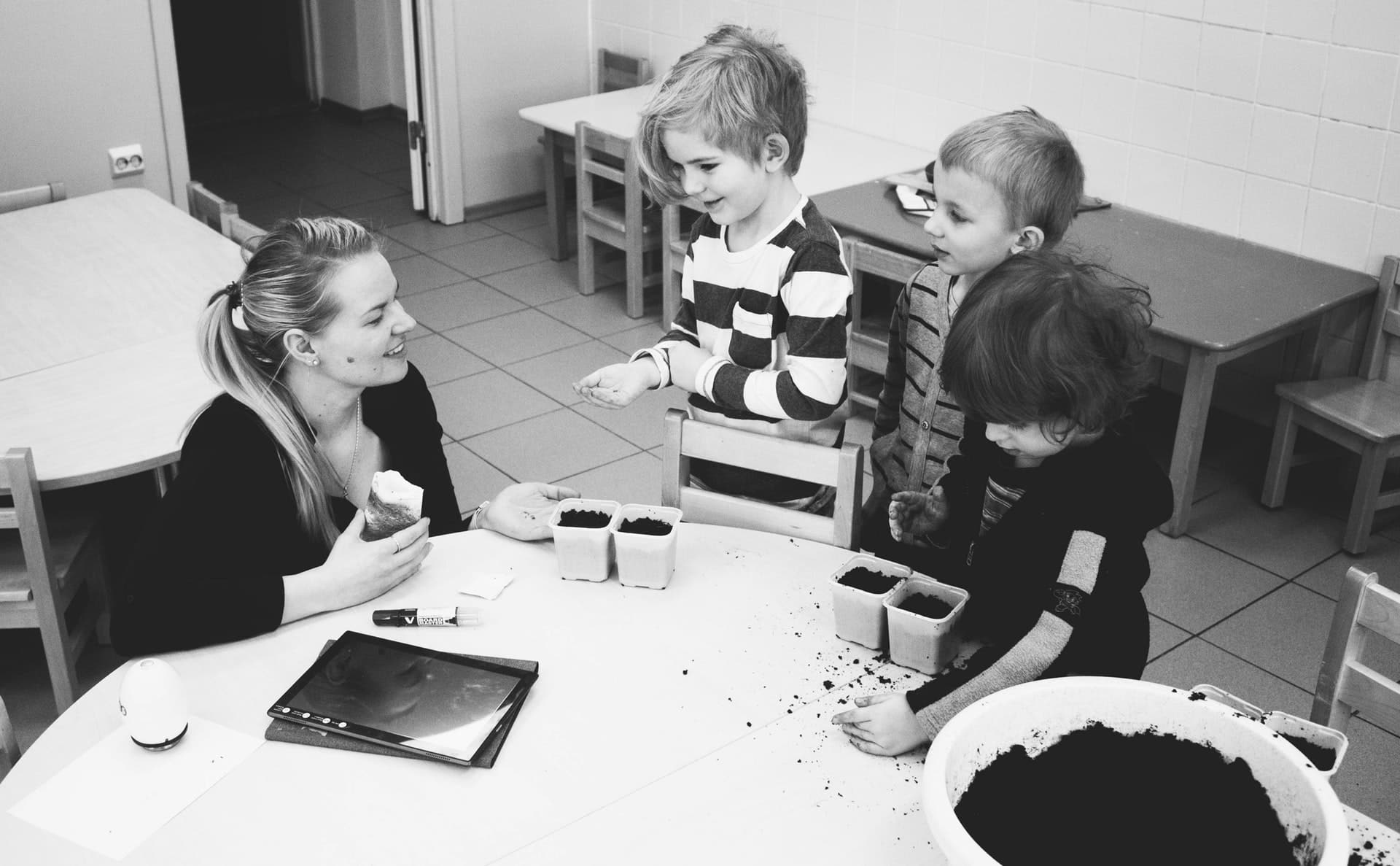 We all know that STEM (Science, Technology, Engineering, and Mathematics) subjects are vital ingredients in children's education and lives. But according to the Department of Education, only less than 16 per cent of high school seniors show an interest in STEM, and only half of those studying go on to pursue careers in the field. According to Pew Research Center, only about half of the graduates with a degree in a STEM field end up choosing a non-STEM career despite the fact that STEM workers earn 24% to 25% more than their non-STEM counterparts with a similar education level.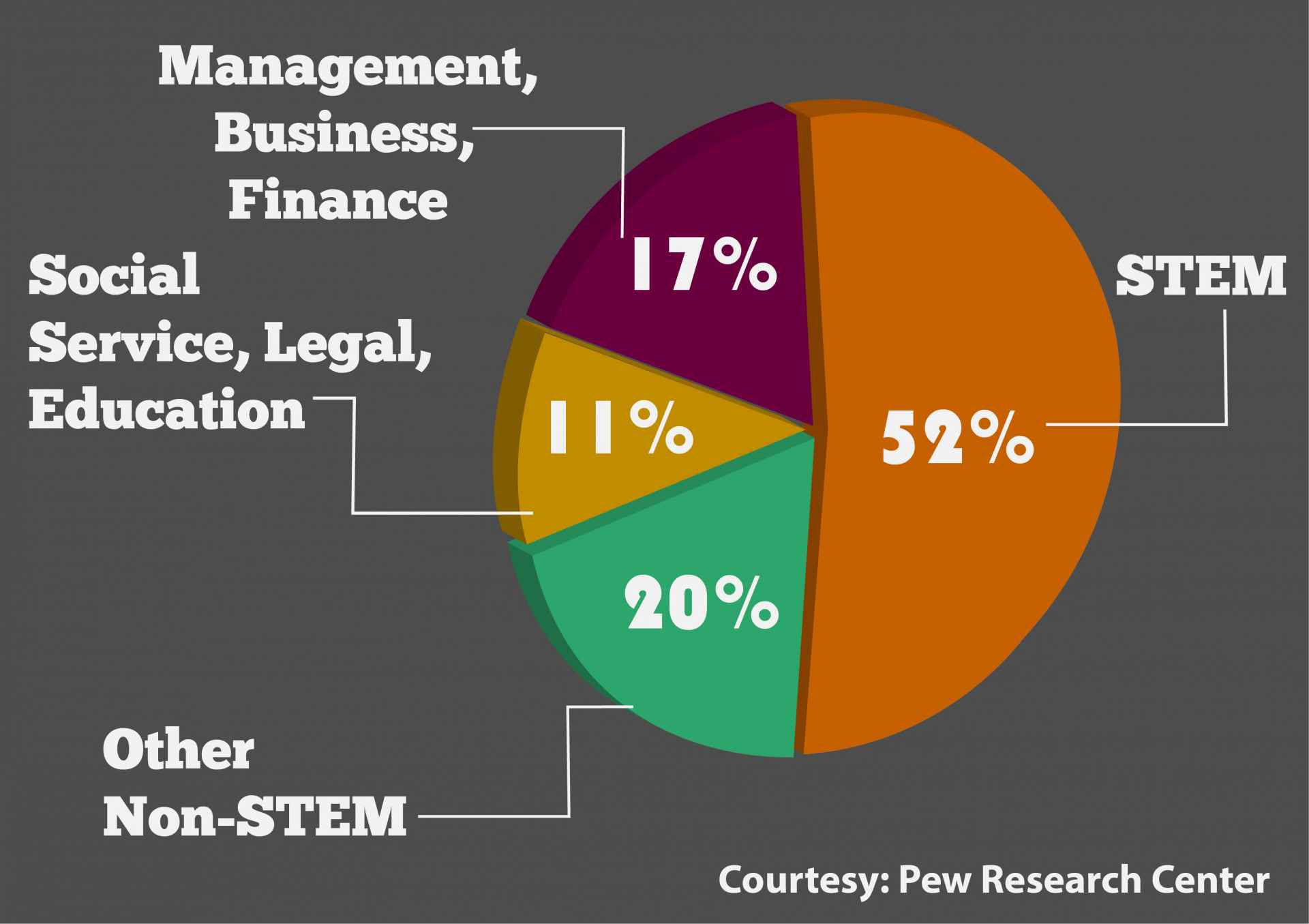 Needless to say, this is a major issue.
Do STEM Activities Pose a Challenge For Teachers?
As educators, we are aware that STEM activities have to be reinforced early on because in today's age of information, the quality of innovation, students need to be trained to be technologically fluent and understand how and why these subjects work together to form an amalgamation of wonder the way they do.
However, it can be a challenging task to find projects that can help with your students' creative growth. So we've taken the guesswork out for you. Let's first introduce you to something closer to home.
Let's introduce you to STEMpedia's very own baby – evive. evive is a palm-sized, all-in-one electronic prototyping lab that caters to all the learning, building, and debugging needs of innovators and hobbyists. It has endless applications for which that can be used in classrooms and various other creative and learning spaces. We are proud of this piece of wonder because it has catered to our teaching needs in the classroom and we hope that it does the same for you.
One of the most amazing inventions in the evive line has to be the evive Starter Kit. It's the perfect companion for beginners for all their DIY needs. For one, students and teachers can make their classrooms smarter with the capabilities that the kit provides you with. Students can that way improve their learning experience while also learning the basics of connecting, for example, their smartphones with an overhead projector. This gives room for a richer and more interactive discussion over a range of topics. Students also get a chance to work on their ideas so as to turn them into projects and implement them in their homes, residential societies, and school buildings. evive promotes the sharing of innovative ideas on something as basic as lighting automation to multitasking applications in the irrigation system of larger areas of an educational institute.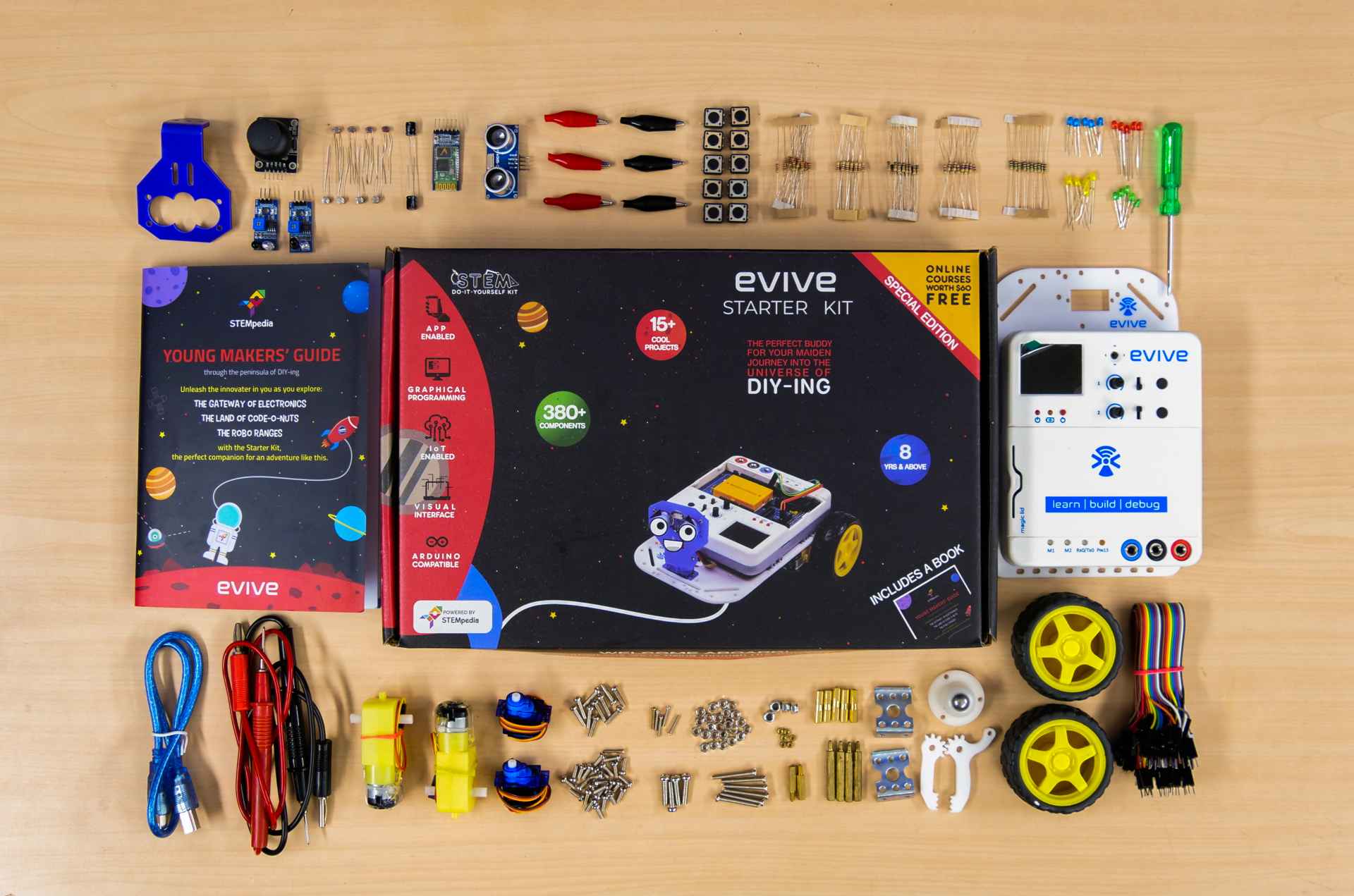 But this is not all. STEMpedia has a variety of interesting kits ranging from the robotic arm and IoT to Biotech and Biomedical. If you're looking for activities that not only teach what's going on inside them but also other concepts related to them from Scratch, then the buck for you stops here, at STEMpedia's Learning Center, a treasury housing a vast number of learning riches. With lucid tutorials, exciting projects, engaging online courses and world-class products, it is the ultimate key to bring out the innovator within you.
In a Nutshell
Everything becomes a little more interesting when one gains practical knowledge from it. And learning becomes an extremely positive practice when it is coupled with hands-on training and STEM is an ardent provider for this. This also gives way to a wide window for discussions between students and teachers which eventually works towards bridging the generation gap between them that sometimes seems very apparent. We hope that as teachers, you use more and more pragmatism in classrooms and encourage your students to do the same outside. Happy teaching!