Contrary to what we have been hearing for decades, coding is neither magic nor complicated. Linda Liukas, a computer programmer and writer from Finland explains to us how coding for kids can be a way of expressing themselves. Up until now, the ways of expressing our emotions have been limited to poetry, stories, painting, music and other similar platforms. What we often fail to notice is that the computing curriculum is the base of all of this in one way or another. The very core logic behind poetry, painting, and music is the same as coding. 
Feelings aren't based on intuition, inspiration or freedom – they are based on calculation. We usually fail to realise that feelings are in fact calculations, because the rapid process of calculation occurs far below our threshold of awareness. 

-Yuval Noah Harari, 21 lessons for the 21st Century
In this world where the importance and usage of technology are increasing on an hourly basis, we rarely have any idea about how it works. Coding holds the power of showing us the "how" of our everyday life. Understanding how algorithms work will soon become a crucial part of understanding how the world works. So it is only fair to prepare our children for what's to come by teaching kids to code. Online coding for kids is gradually becoming a necessity to survive through this technological revolution. When you teach your children to learn to code, you are creating innovators of the next generation. 
Scratch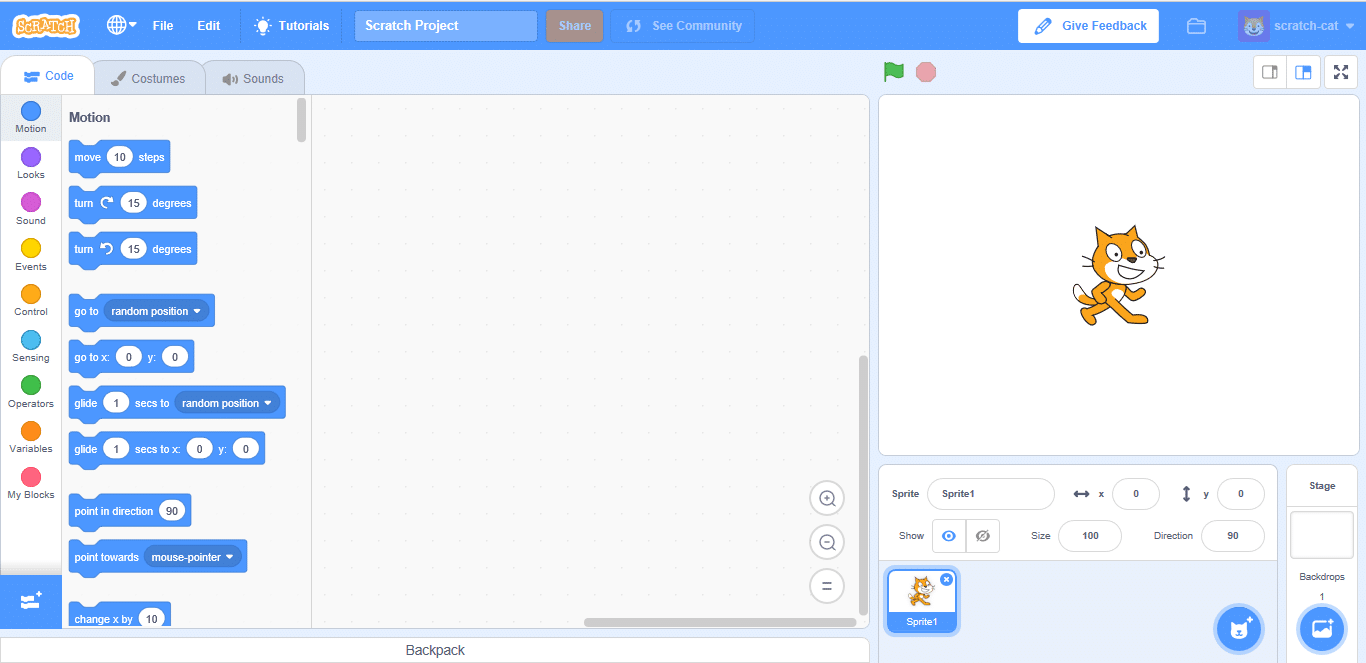 The most famous stepping stone for this journey is Scratch. Scratch is a coding software for kids designed by MIT Media Lab. It is a block-based coding platform where beginners in coding can create games, stories and everything else under the sun using its own programming language. However, after the emergence of Scratch as a coding website specifically for children, many other coding programs have also developed with newer features and different user interfaces. Listed below are some equally good, if not more, Scratch alternatives for kids.
Scratch Coding Alternatives for Teaching Kids to Code
In a recent blog of ours "3 Coding Languages that Make Coding for Kids Fun to Learn", we talked about (and you've guessed correctly) coding programs for kids including Scratch, Blockly and Alice. There are many more Scratch coding programs for kids out there, and we will take a look at five of them in this article.
#1 – Pictoblox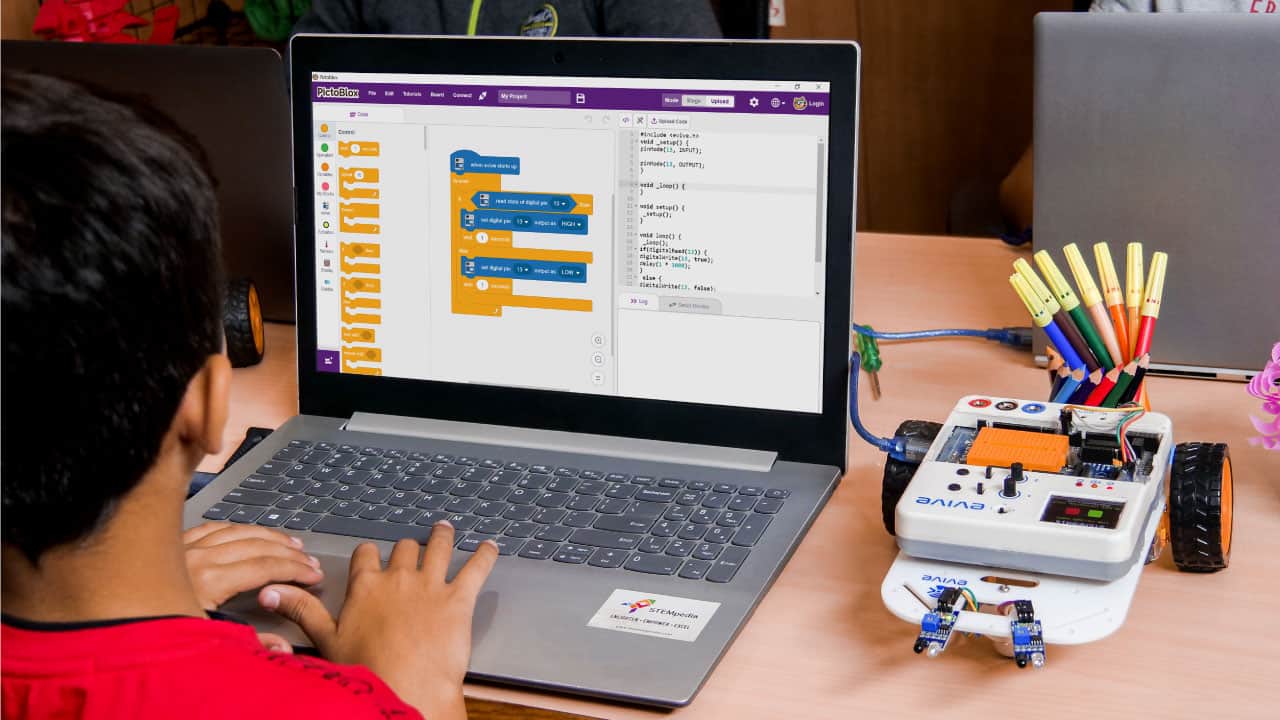 One of STEMpedia's STEM-based products, Pictoblox, is an alternative Scratch coding software. Pictoblox is based on Scratch but has several other features that make it one of the best Scratch alternatives. How does it differ from it? Well, Pictoblox can be connected to any hardware through USB wire as well as Bluetooth. Using the drag and drop method of coding, you can't only create games online, but you can also connect your hardware(robot, a car, pretty much everything that needs coding to function). To get a better idea about what all you can do with the help of Pictoblox, visit our Project Hub.

#2 – Snap!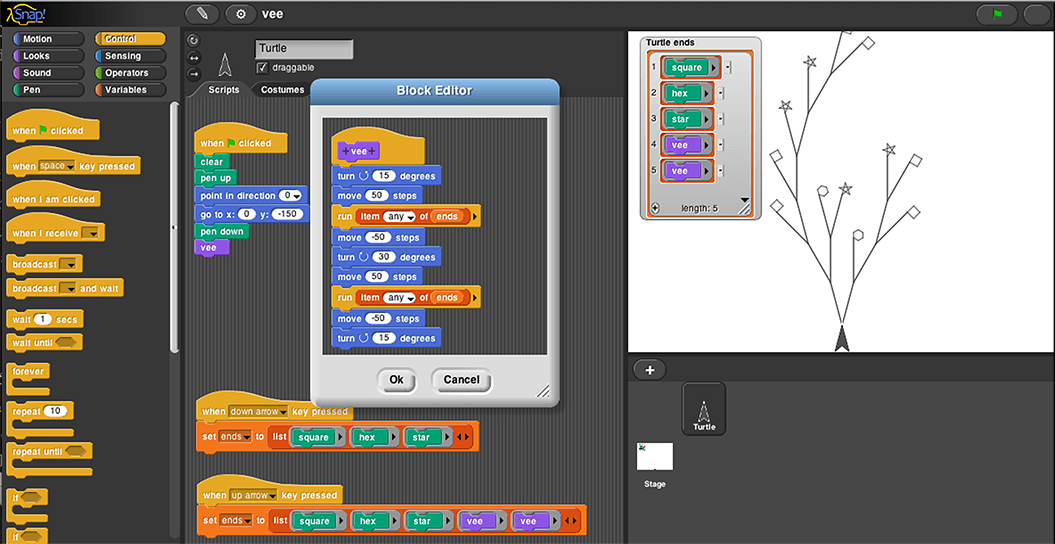 Snap!, previously known as BYOB, is a browser-based block programming language and is another amazing Scratch coding software. It not only includes all of the features of Scratch but also has several additional advanced features that expand the boundaries set by Scratch. It entirely runs on the browser and is free of cost. Its features, unlike those of Scratch, also include educational graphical programming that can be well suited for students a little bit more advanced at coding. In addition to that, it can also codify the Snap! programs to mainstream languages like Python, C, JavaScript, etc.
#3 – Hopscotch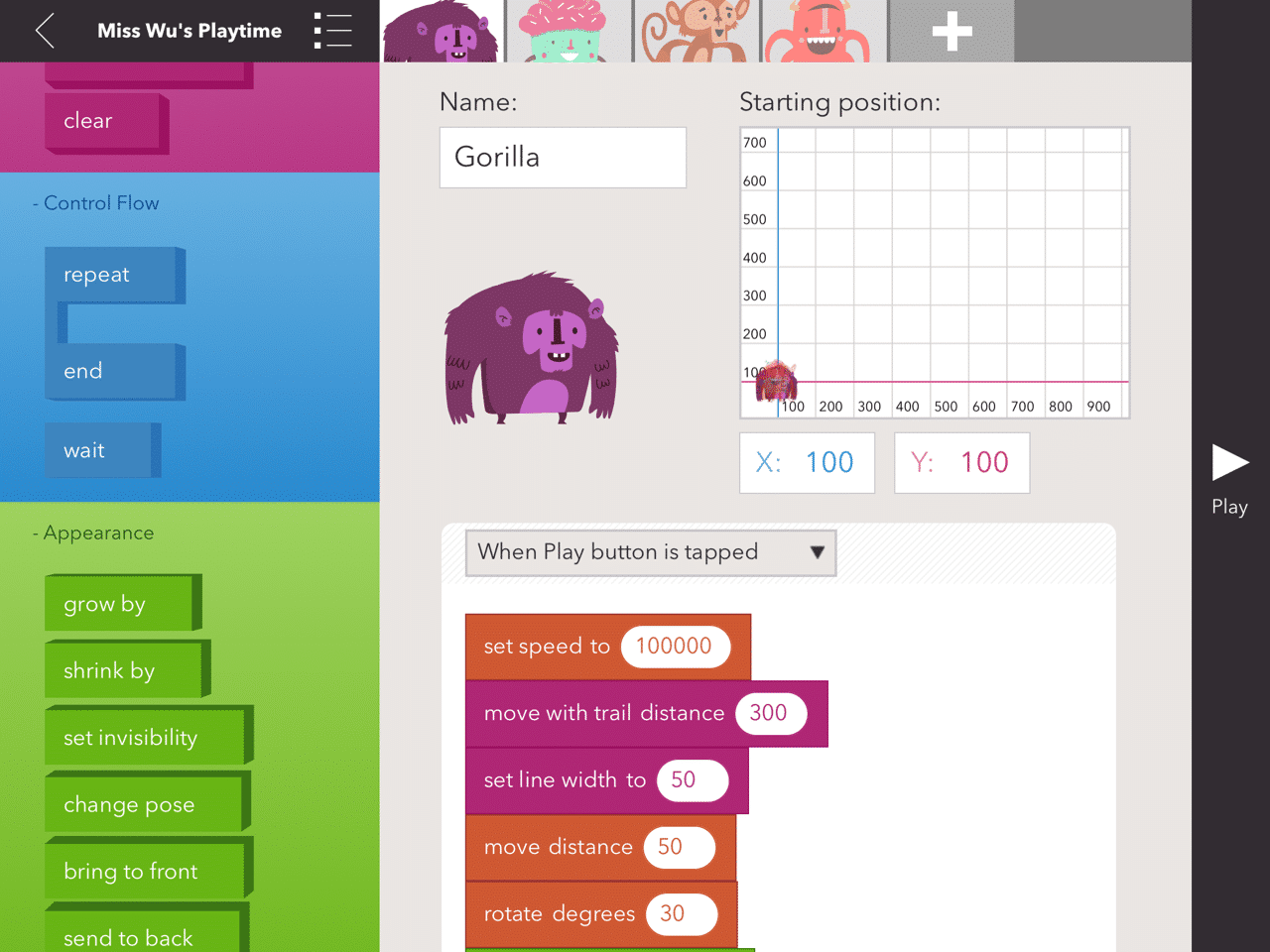 Hopscotch, our next alternative Scratch coding software, is an easier version of Scratch. It lies on the opposite end of the spectrum from Snap!. The main objective of this coding app for kids is that it is easier to use and advanced coding on Hopscotch is almost impossible. It can be used for teaching kids to code from a very young age, (4-7 years) making it one of the most amazing Scratch alternatives out there. Hopscotch is available as an application on iPads and iPhones.
#4 – Tynker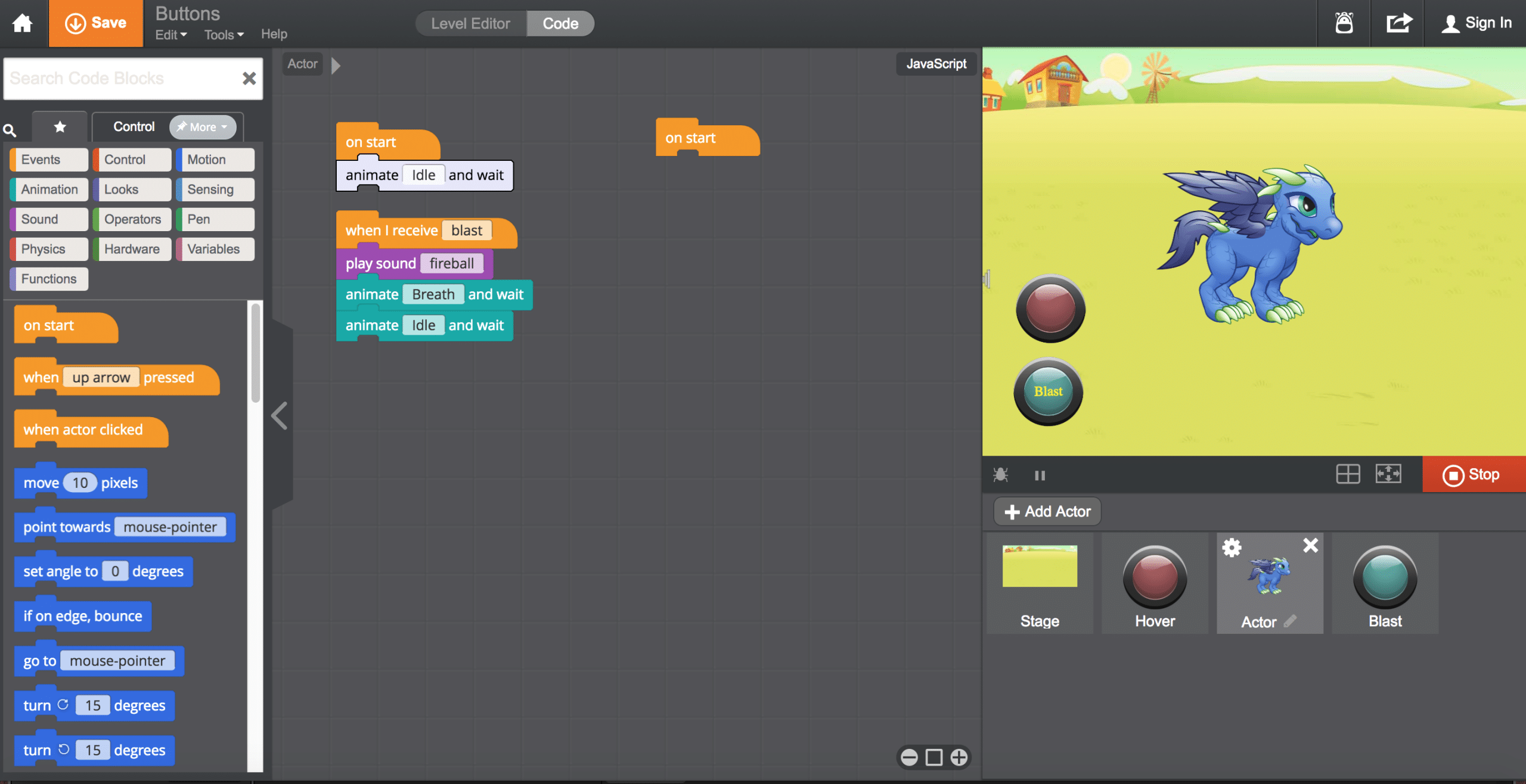 Tynker is next in our list of Scratch alternatives. It is a game-design platform created with the aim of teaching kids how to code. It is very much like Scratch, except that Tynker is a commercial product while the former is open-source software. All you have to do while using Tynker is drag the code blocks and drop them in whatever the order to make your imagination virtually real. Tynker is now also available on iPad and Android, hence making teaching kids to code more comfortable. Let's be honest, getting your kid to play games on the iPad or a smartphone is easier than getting them in front of a laptop screen.
#5 – Beetle Blocks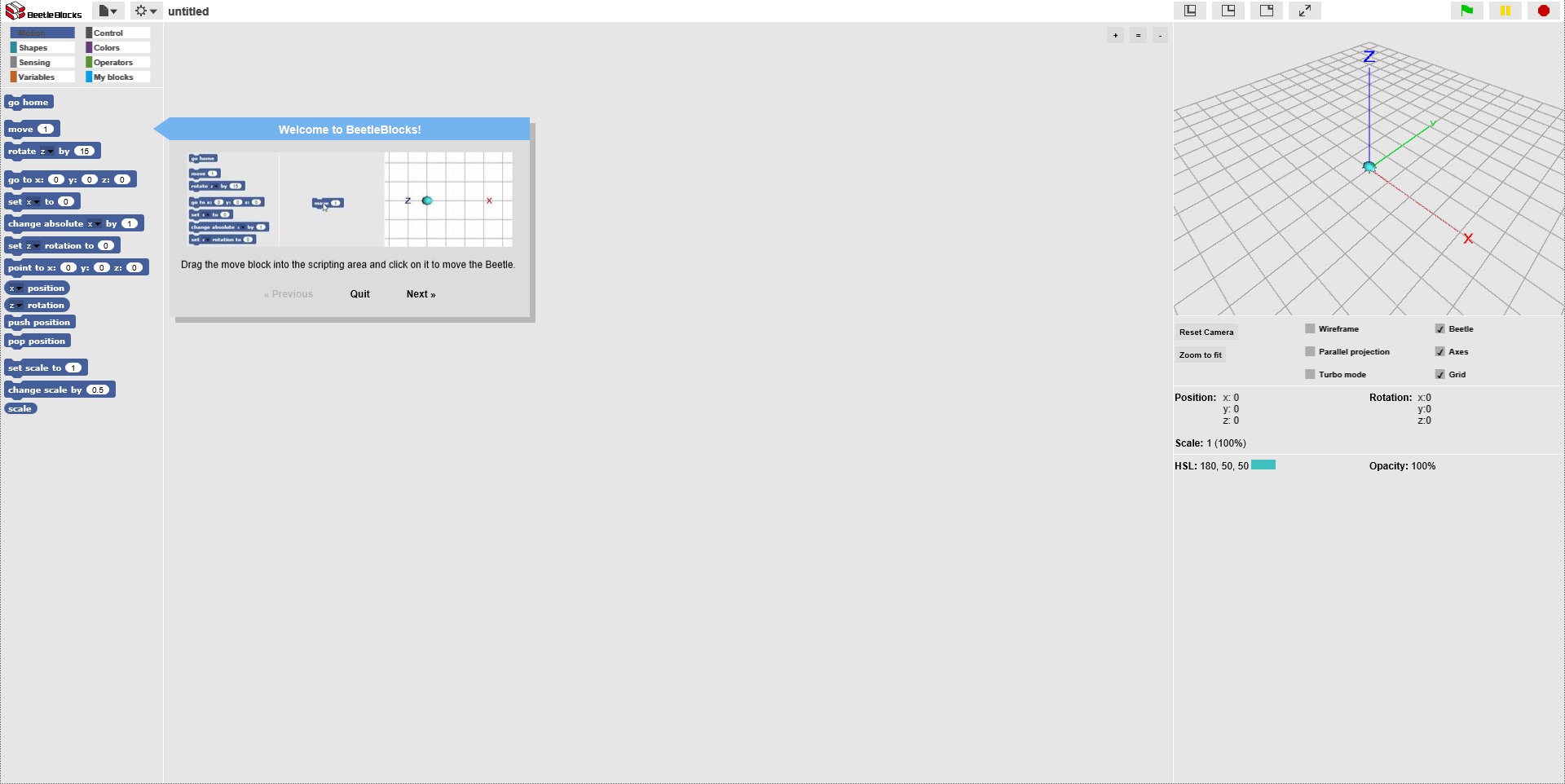 A relatively new child of Scratch and Snap!, Beetle Blocks is another of the many Scratch alternatives with some additional features that will expand the horizon of your child's mind even more! It is a 3D block-based programming software. With Beetle Blocks, you not only can make different designs using drag and drop, but you can also print those 3D designs and make them a physical reality. Beetle Blocks is an alpha software and is still in development. However, if you're a Chrome user, you should be able to run it just fine.
Codeavour – Online Coding Contest for Kids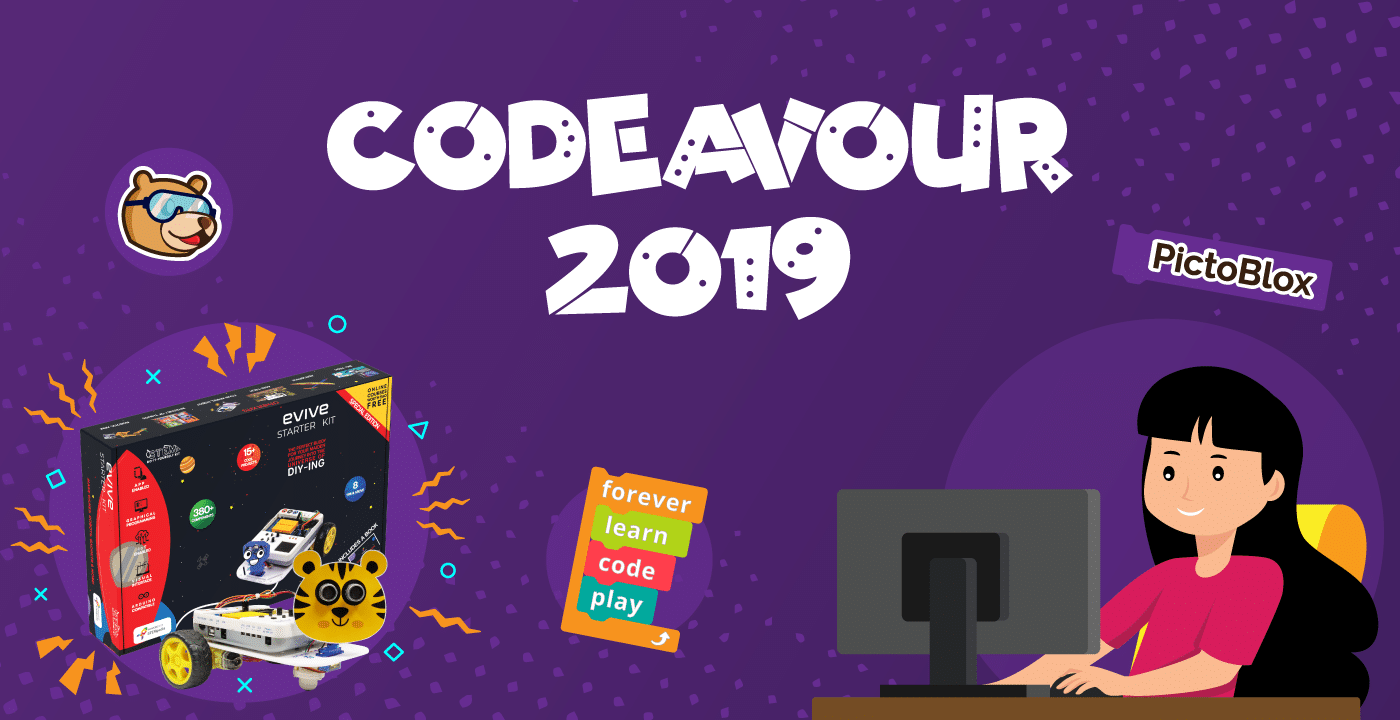 We, the people at STEMpedia aim to make online coding for kids as fun as possible. Which why STEMpedia is now introducing a unique coding competition – Codeavour 2019! Codeavour is a worldwide online competition on coding for kids from the age of 7 to 17. The aim of this competition is for kids to use their coding skills to come up with innovative projects that fulfill any of the Sustainable Development Goals given by the United Nations. You can work alone, you can work in a team – we give you complete creative freedom so that you can perform up to your full potential. With the help of PictoBlox, we will also guide you through the basics of coding before you enter into the contest. If we have convinced you enough to participate, you can do that here!
In a Nutshell
There are innumerable apps and programs on coding for kids in the market. It all started with Scratch, and now the coding industry is booming with various apps with the promise of teaching kids to code by making it easy and fun to learn. In this blog, we introduce five alternative Scratch coding languages to you. These Scratch alternatives can be used for different levels of understanding that your kid has about programming. Tynker and Hopscotch can be used for very young kids (age 4-7), Snap! allows some advanced programming for students as well, while Beetle Blocks is a coding app that lets you create 3D prints of your virtual programs. At the very end of the blog, we introduce you to a unique online coding competition hosted by STEMpedia named Codeavour.