Mark Hatch in his book The Maker Movement Manifesto has said that "Making is fundamental to what it means to be human. We must make, create and express ourselves to feel whole." Come in 2019 and making is not just about "expressing" ourselves; it has become a culture altogether for reshaping the world for good. And with the momentum that the maker culture has got, terms like makerspace, tinkering lab, STEM lab, and learning lab, have popped up. These terms have become quite the buzzwords as far are learning, creativity, and innovation go. But what are they, why have they become so popular in the field of global education, especially in STEM learning, and how to set up a STEM lab in your school or learning center?
What is a STEM Lab?
I hear and I forget. I see and I remember. I do and I understand.
It is a unanimously popular belief that these are Confucius's words. Whether they are or not is a different story for a different time. What is worth noting is that the concept of learning by doing was as well understood and prevalent back in 400 BC as it is now. And this only strengthens the importance that a hands-on approach has when it comes to effectively learning something new.
As far as education is concerned, a makerspace, also referred to as a tinkering lab, learning lab, or STEM lab, is a dedicated learning area inside a school, library, a separate public or private space for youngsters to explore and understand the concepts of STEM learning with a hands-on approach. The New Media Consortium (NMC) Horizon Report for 2015 identifies makerspaces as an important development in educational technology for education that engages learners in creative, higher-order problem solving through hands-on design, construction, and iteration. The report goes on to say that a makerspace offer tools and the learning experiences needed to help people, students in the case of a STEM lab, carry out their ideas.
To define a school makerspace by its purpose in the simplest terms, it is a place where young people have an opportunity to explore their own interests; learn to use tools and materials, both physical and virtual; and develop creative projects.

-Laura Fleming, Author of Worlds of Making: Best Practices for Establishing a Makerspace for Your School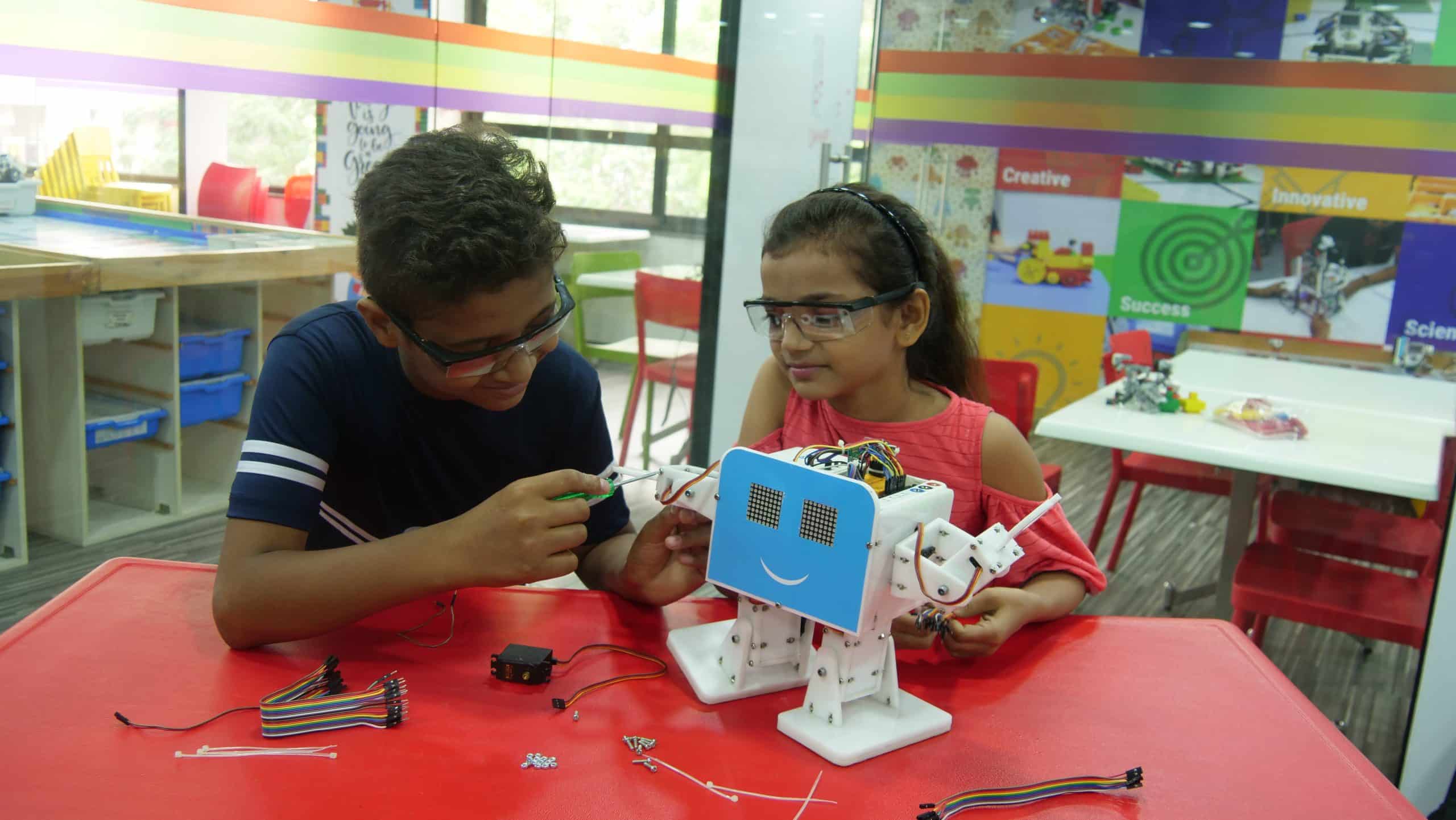 Why a STEM Lab?
According to Makerspace for Education, kids today are adept at consuming technology. They've become, as the article states, educational zombies with everything available at a few touches on a 6-inch screen. A STEM learning lab would shift them from being passive consumers to active creators. These labs provide students the perfect ambiance for taking learning beyond textbooks and experiencing the concepts that they learn in classrooms first-hand by making projects based on real-world applications.
Time spent in learning and tinkering labs not only leads to developing the must-have 21st-century skills – creative thinking, critical thinking, problem-solving to name a few – but also helps students develop other important life skills such as teamwork, communication skills, empathy, and resilience. According to this article, the education and training needs of today's employees have changed drastically in the last ten years, and many positions require constant learning and adapting to new technologies and methodologies. Sound knowledge of technology, soft skills, and communication/writing skills were ranked as being integral to success in the job market.
Ultimately, the outcome of maker education and educational makerspaces leads to determination, independence and creative problem solving, and authentic preparation for the real world through simulating real-world challenges.

– R. Steven Kurti, Debby L. Kurti, Laura Fleming, The Philosophy of Educational Makerspaces
Setting Up a STEM Lab
In this section, we're going to create a checklist of the must-haves for setting up the perfect STEM lab. Let's go through it one by one: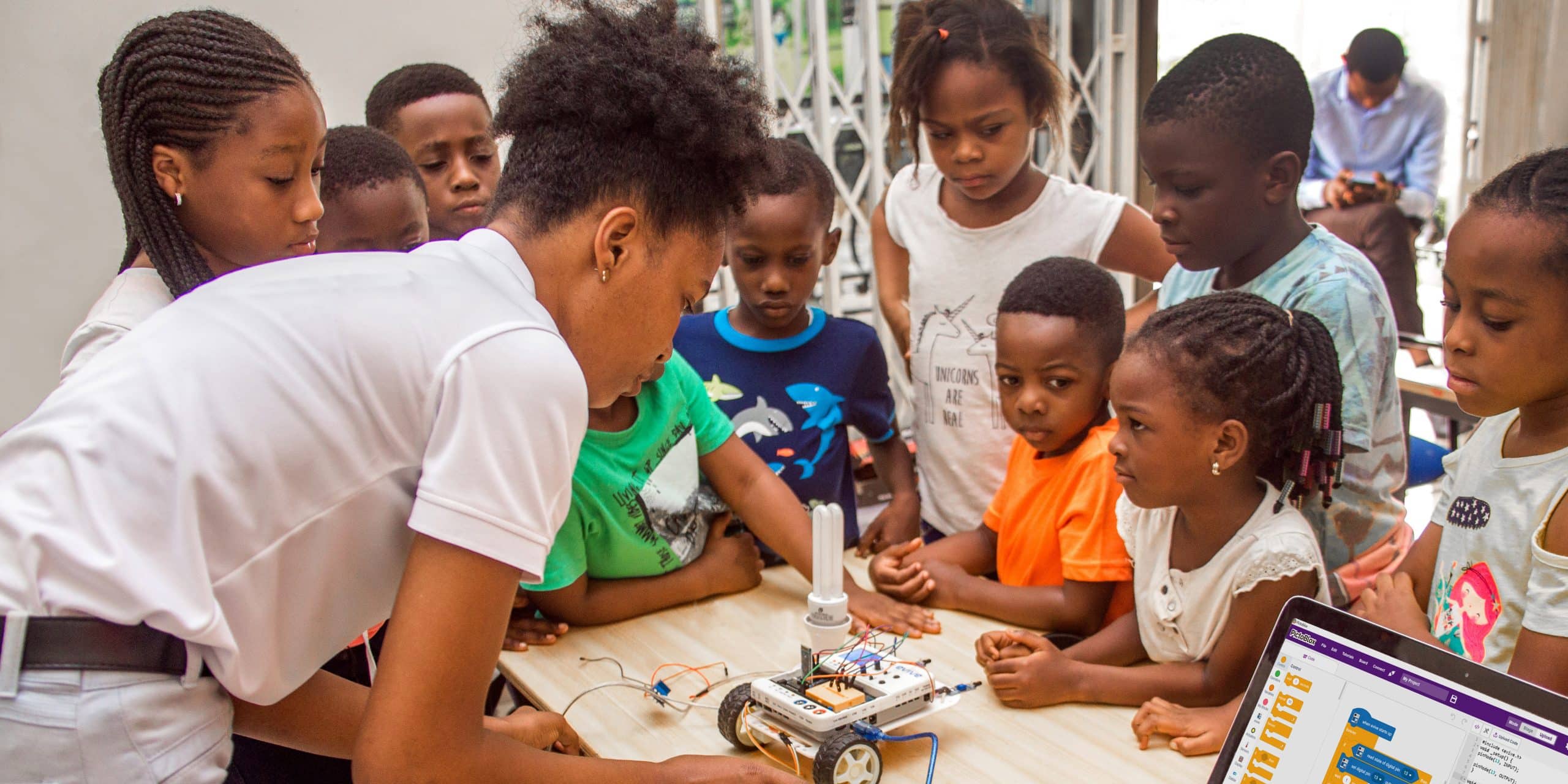 Of all the aspects required in a makerspace, environment is at the very top of the list.
The most important thing for a successful STEM learning lab is an inspiring ambiance. Without it, no tinkering lab can nurture capable innovators and leaders despite the availability of the latest hi-tech technology or the most comprehensive STEM learning resources. So, how to encourage and inspire students to start making? With curiosity, wonder, and playfulness! When you incorporate play with learning, learning becomes play.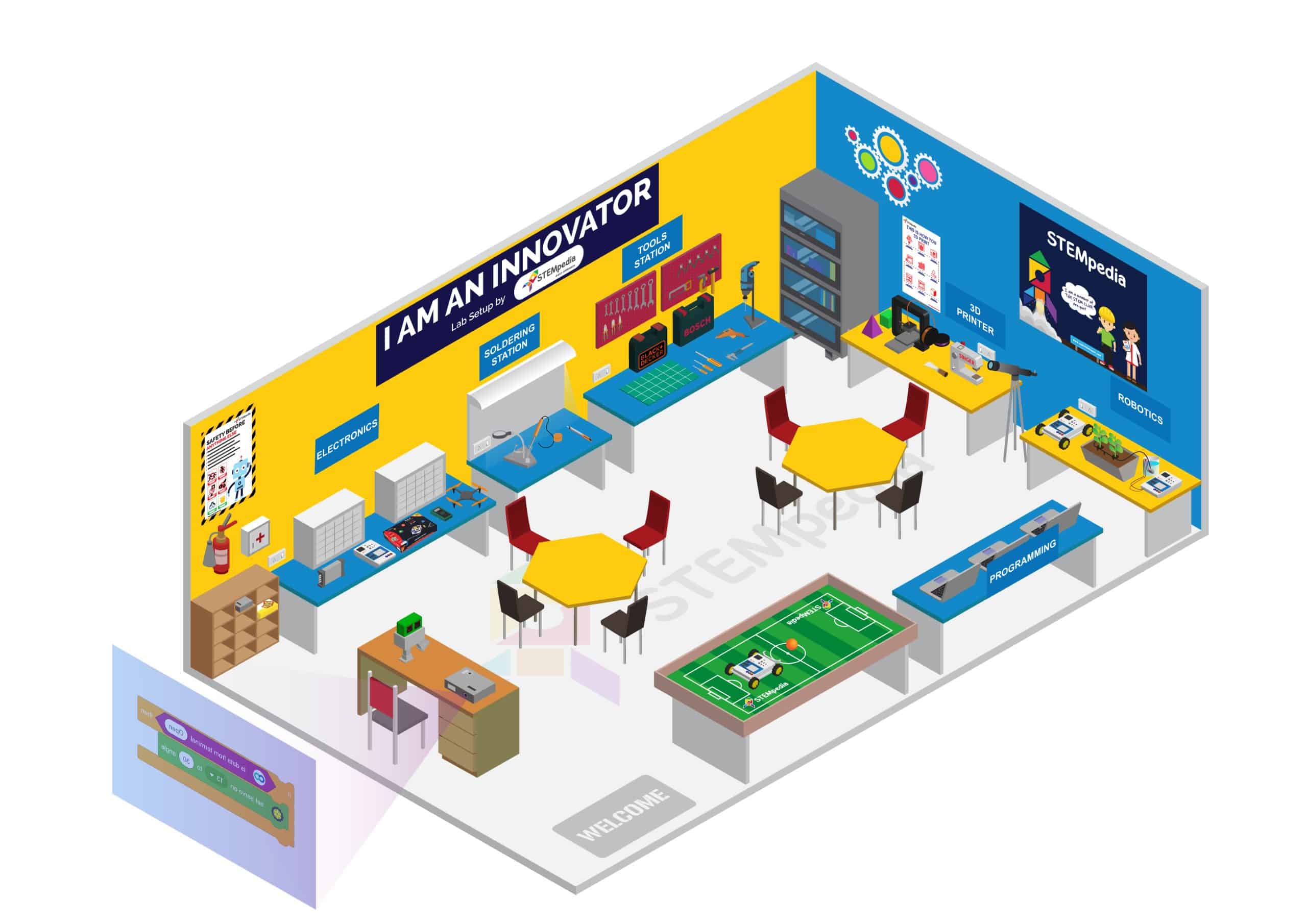 Choosing the right furniture for your STEM lab is the next important step. For any tinkering lab to provide freedom in making in true sense, its furniture should be modular, sturdy, and easy to move around. One of the many specialties of STEMpedia is assisting in STEM lab set-up at schools and independent learning centers. In our program, we provide a layout for your lab for everything – right from the chairs and tables to storage spaces – so that it gives the flexibility, space, and freedom that children need when in their world of making.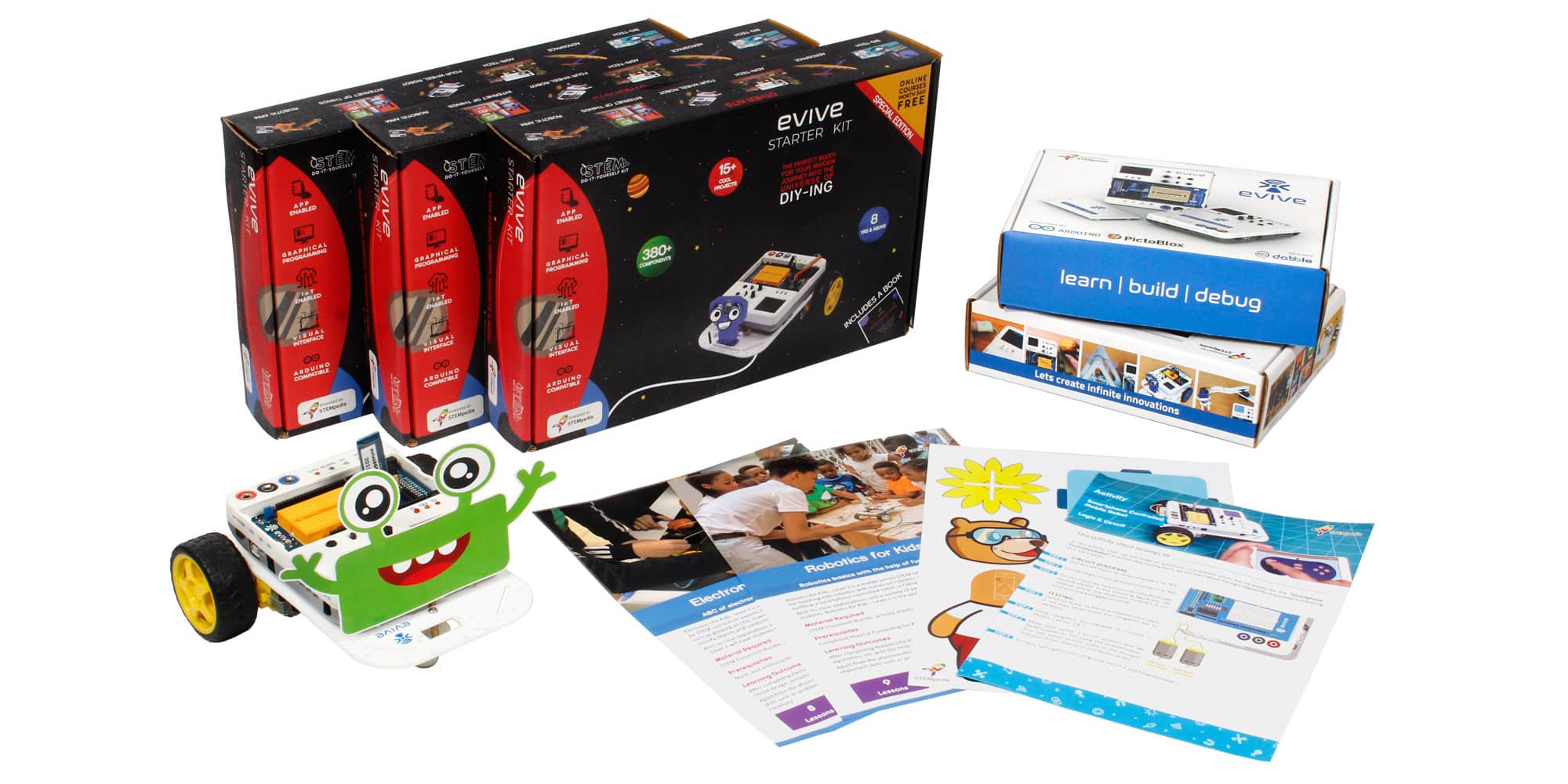 Do it yourself kits are an integral part of any STEM learning lab or a robotics lab or even a small robotics club for fulfilling the "hands-on" criterion of STEM education. Under our STEM lab set-up program, we provide a specially designed STEM classroom bundle that consists of multiple evive Starter Kits – a mighty do it yourself STEM kit for kids and beginners of all ages to give them the perfect start into the world of electronics, programming, and robotics. The classroom bundle comes with:
12 evive Starter Kits
60+ hours of STEM learning content for grades 2 to 10
Classroom accessories
100 online courses on electronics, programming, and robotics
A 2-hour virtual teacher training program for getting started
Free classroom training material – activity sheets, lecture slide, and lesson plan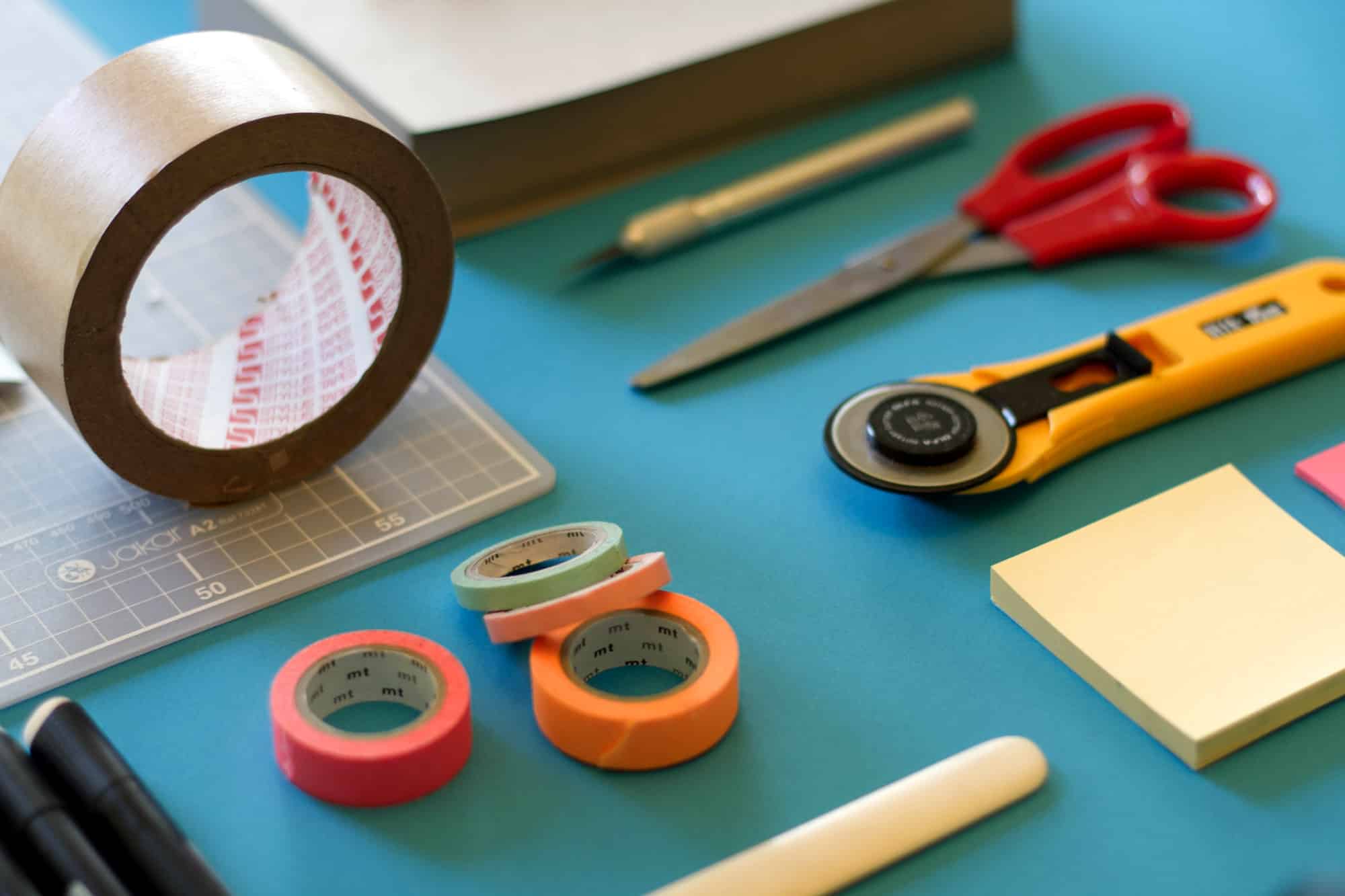 STEM learning is all about making and breaking and making again. For that, one must have construction materials such as cardboard, scissors, glue, tape, and paper available in their STEM classroom 24×7 and this isn't even exaggeration; kids LOVE making things (breaking more than making!) and once they get the right motivation and material, there's no stopping them!
Computers with Web Access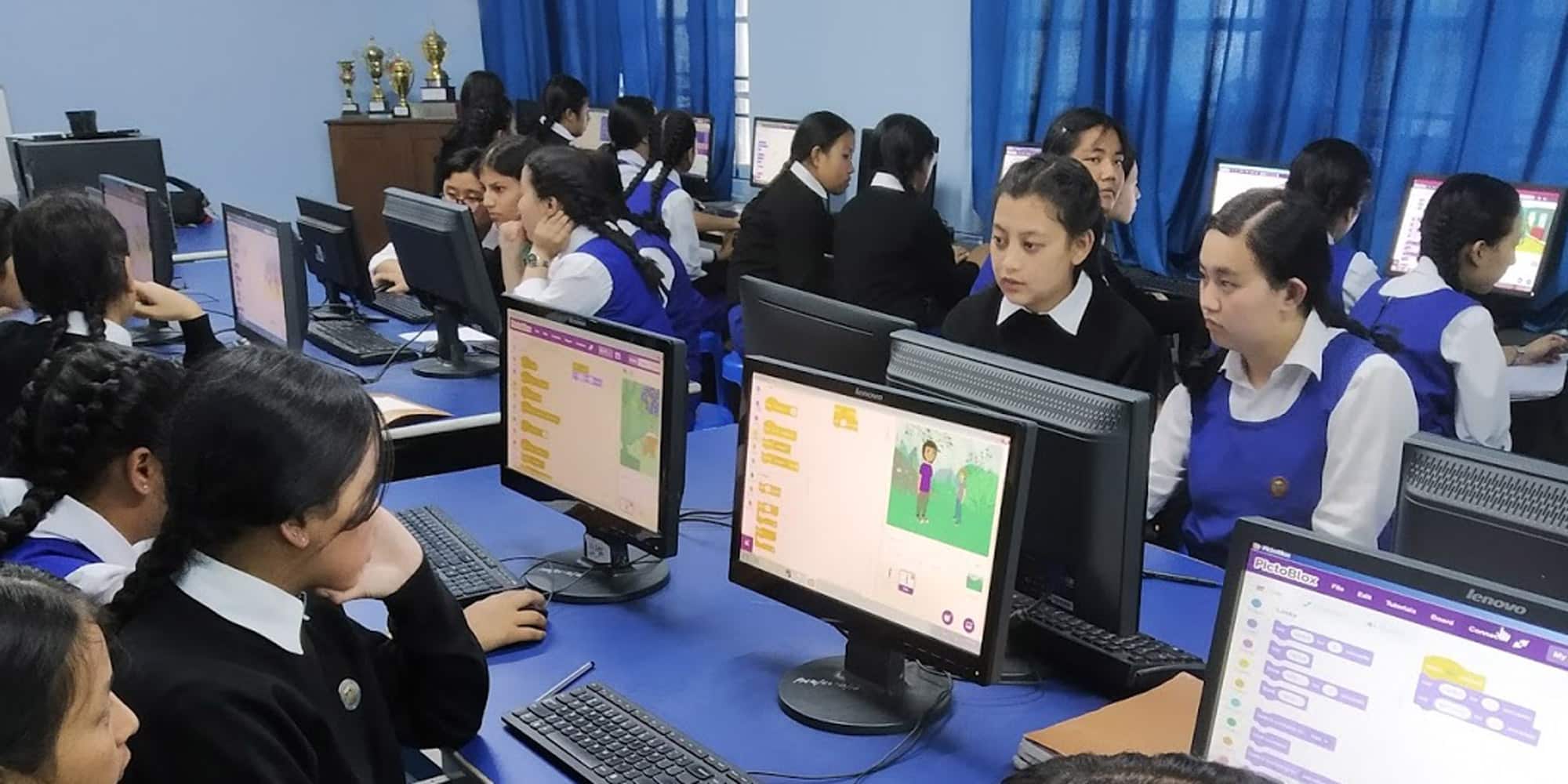 In this era of technology, Internet access has almost become imperative. Not only does it provide mountains worth of learning resources at fingertips but also instantaneously! Laptops are extremely useful for accessing videos, tutorials, courses, project ideas, online software such as TinkerCAD, etc. You just need to look for it in the right place. 😉
STEMpedia has a gargantuan repository of STEM learning resources and classroom training material ranging from self-explanatory tutorials, projects, and online documentation of products to online courses.
Any STEM lab, in spite of having the best-in-class DIY kits, construction material, and access to the Internet, is no good if there is no defined curriculum for successfully carrying out the activities in an organized fashion. STEMpedia's STEM curriculum experts along with other educational institutes have meticulously prepared a module STEM education curriculum for educating students in STEM with a hands-on approach. It consists of 90+ lessons and STEM activities for grades 2 to 10 accompanied by detailed lesson plans, activity sheets, and teaching slides for educators.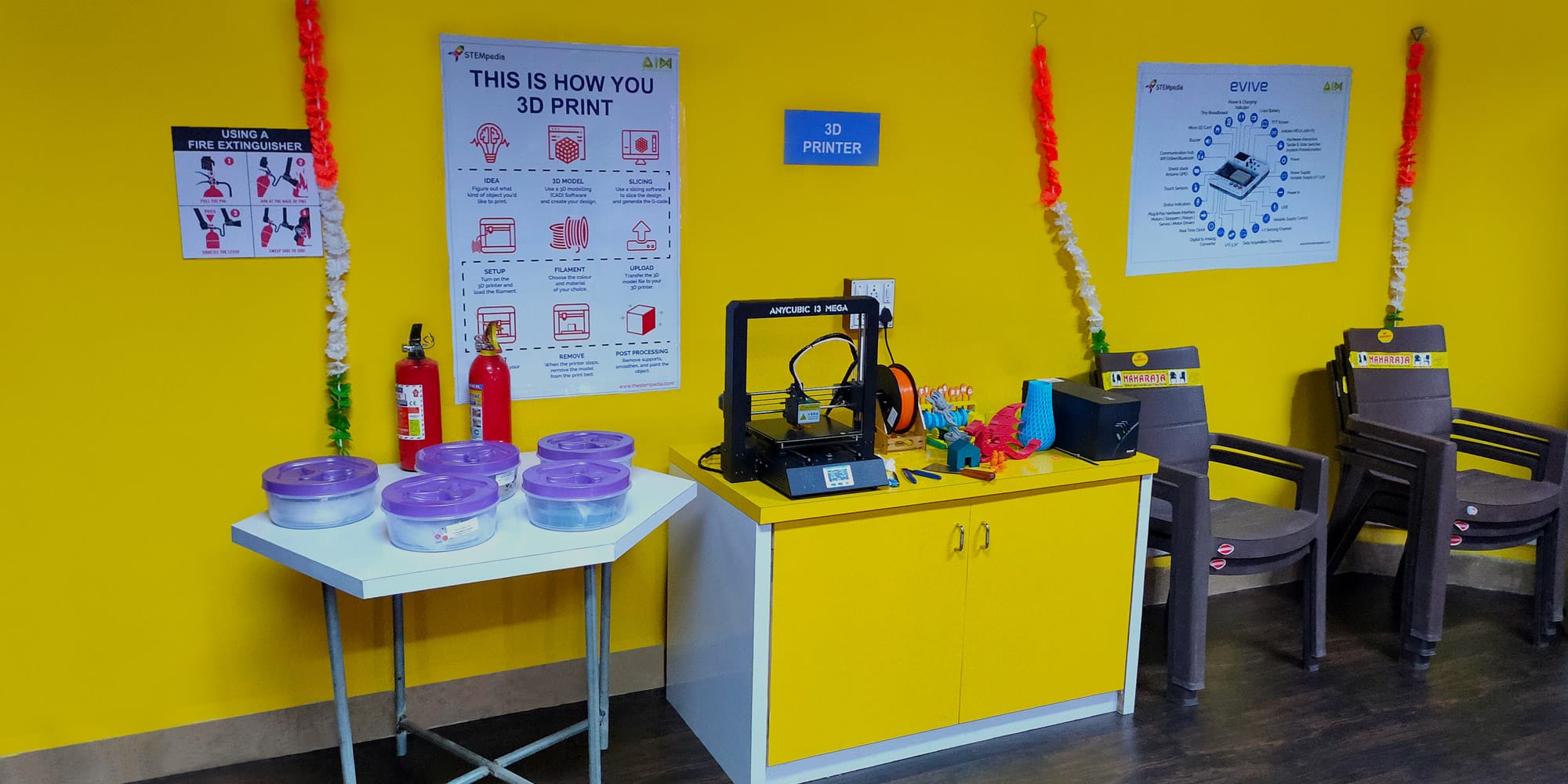 Though not indispensable, 3D printers can prove to be extremely helpful when it comes to visualizing complex concepts, customizing parts for a project, and making cheap prototypes for testing. The key here is to choose the one that is the perfect fit for your tinkering lab. As of today, there are dozens of printers to choose from – Arcam, Stratasys, Anycubic, Ultimaker, and Prusa. While the first two companies manufacture high-end industrial 3D printers, the remaining three manufacture desktop 3D printers. We recommend using the Anycubic i3 Mega 3D printer; it is relatively cheap compared to other desktop FDM printers, easy to operate, and perfect in size and weight making it the ideal choice for a STEM classroom for our young makers.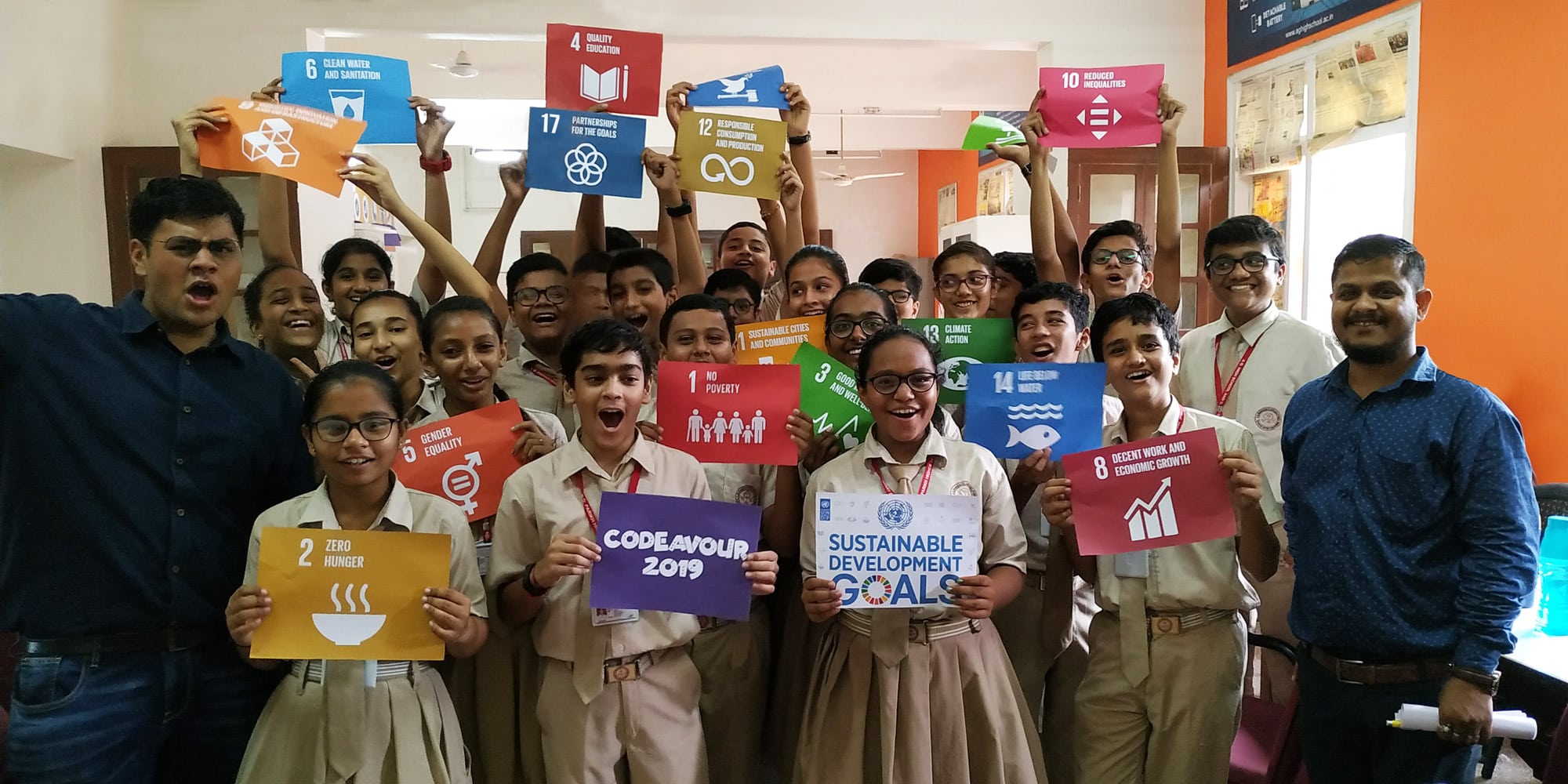 Last but not least is the never-ending drive, the enthusiasm to explore the unexplored, to make the unmade, to break what's meant to be broken, and most importantly, to have fun because that's what a STEM classroom is for: fun while you learn!
Ensure that your child gets sufficient exposure to such futuristic technologies like AI with the help of hands-on experiences using AI kits for kids like Quarky. Sign up today to avail of special offers on this AI kit coming soon.

In a Nutshell
STEM labs are the go-to place for students to enter the magnificent world of STEM and witness its wonders first-hand. Through their hands-on approach of teaching STEM, these tinkering labs help foster must-have skills in the 21st-century such as critical thinking, logical reasoning, creative thinking, and problem-solving to name a few. Setting up a STEM lab is not an easy task. But if you have the right guidance and resources, the process becomes streamlined. STEMpedia specializes in setting up STEM labs. We have everything that one will ever need for setting up the perfect STEM makerspace and robotics lab right from DIY kits, furniture layout to STEM education curriculum, and other free learning resources for enhancing the STEM learning experience.
Need help with setting up a STEM lab at your premises? Get in touch with us!