Today, technology is all over the place. It has become almost inescapable and has finely blended with our lives, exercising an influence on most of our activities. Among these, learning is one such area where technology has proved its presence to be highly beneficial.  David Warlick, an educator, author, and programmer, very well explained how using technology in the classroom can improve and speed up the process of human growth when he said,
We need technology in every classroom and in every student and teacher's hand, because it is the pen and paper of our time, and it is the lens through which we experience much of our world.
And he makes absolute sense! As today's students are digital natives, using technology in the classroom is a great way to engage them and ensure full participation. It is an effective learning method with interactivity as its best and leads to a better understanding of any subject than conventional teaching methods do. For Example, learning about electric conductors and insulators from textbooks will fail in comparison to learning the same by experimenting, creating an electric circuit and testing if it works with various substances; or learning mathematical calculations by playing simple games on an i-pad; or learning about arts and culture by watching documentaries. This article aims to provide more insight into the idea that technology and education go hand in hand.
Also read: 3 Reasons Why Digital Learning More Prevalent Now Than Ever
What is Educational Technology?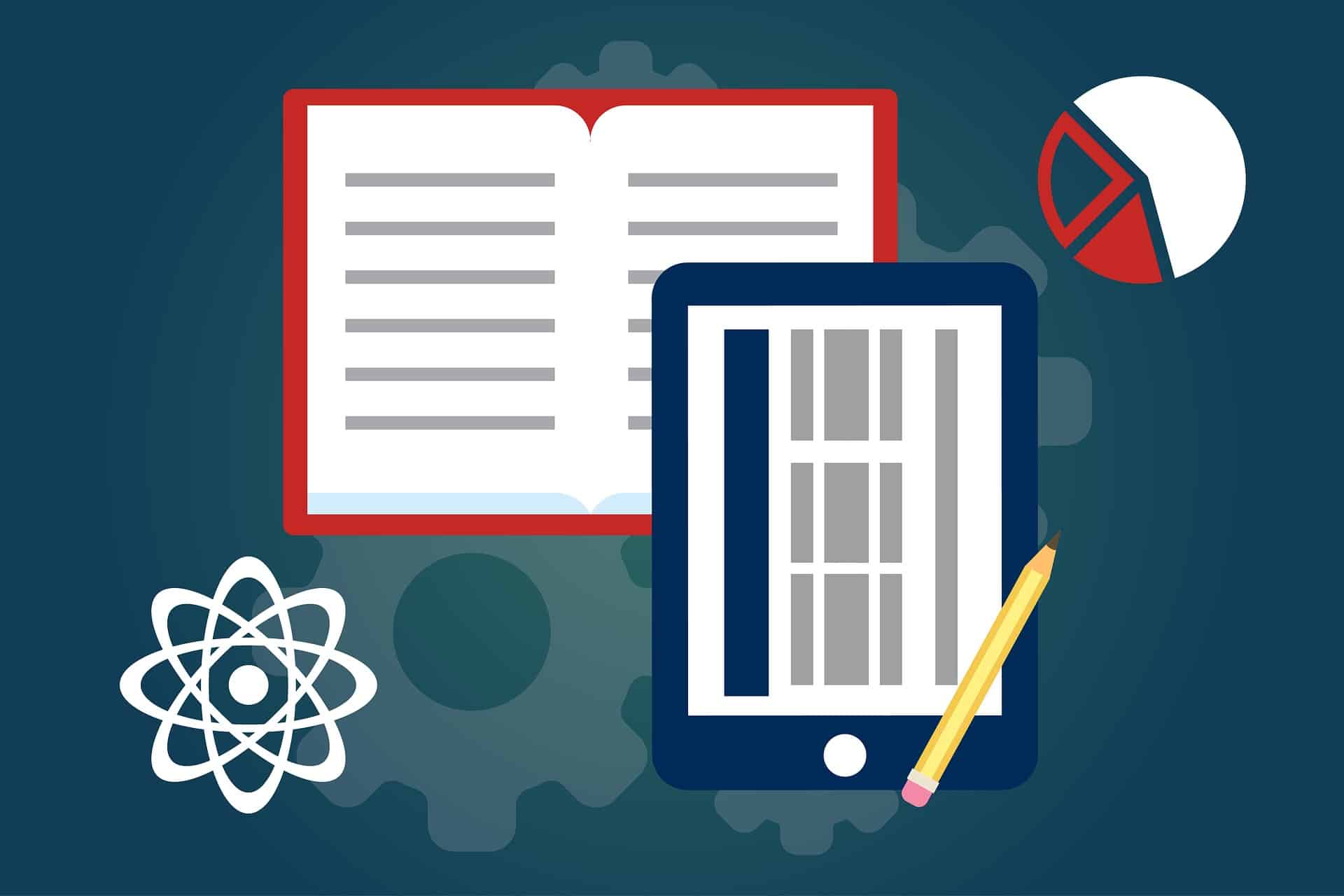 According to The Association for Educational Communications and Technology (AECT), educational technology is the study and ethical practice of facilitating learning and improving performance by creating, using and managing appropriate technological processes and resources. In other words, any piece of technology that an educator can use or recommend for her students to make learning more and more expedient can be termed educational technology. It can include tools as simple as calculators and spreadsheets to robotic kits and programming platforms. The learning materials today have greatly expanded because of the various technological advances and went on to include much more than a blackboard. Overhead projectors, televisions, VCRs, slide projectors, and opaque projectors, as well as newer materials, such as the computer, various software applications, LCD projectors, camcorders, digital cameras, scanners, the Internet, satellite, interactive TV, audio and video conferencing, artificial intelligence, are all components of the technology and education alliance.
Why Are Digital Classrooms the Need of the Hour?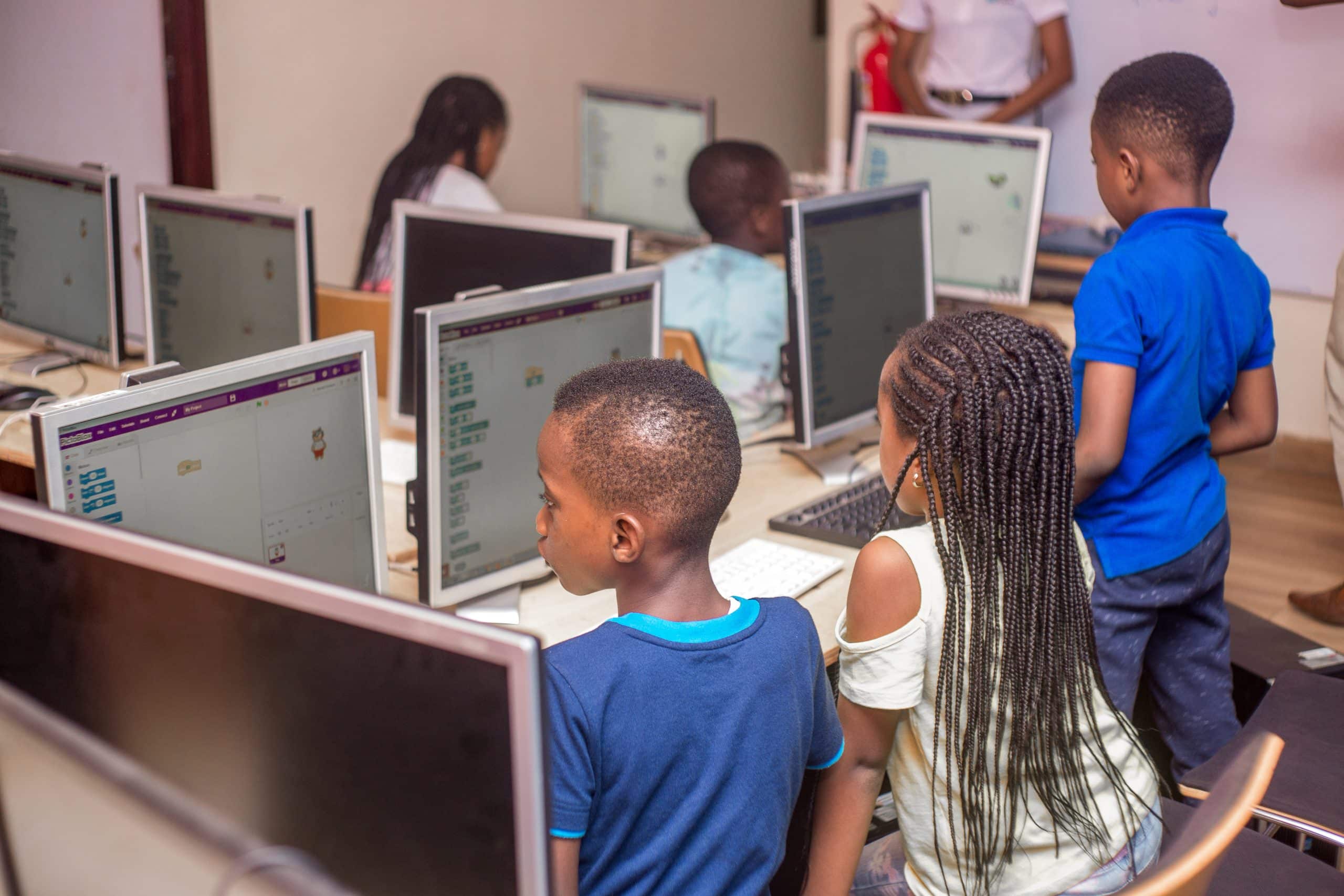 Classrooms, where students are focused on learning more and more by solving problems rather than cramming information, are vital. They not only transform the learning experience but with digital learning making its way to the classroom, students also have greater opportunities to explore and gather knowledge from all around the world with the aid of educational technology. With new mediums of learning and collaborating with peers, technology in the classroom certainly enhances creativity and connectivity among students. Moreover, educational technology improves the retention of the knowledge gained, which is essential to learning. According to Shift e-Learning, digital learning increases learning retention rates by between 25% and 60%.  
Also, the material being digitally available all the time, students can revisit the material whenever they need to. This takes a lot of the pressure off and allows them to focus on actually learning rather than just memorizing. This characteristic of educational technology of being there 24×7 and aiding students whenever they need it makes 81% of US college students agree that digital learning technology helps them improve their grades, according to Statista.
How Can Educational Technology Be Put to Use?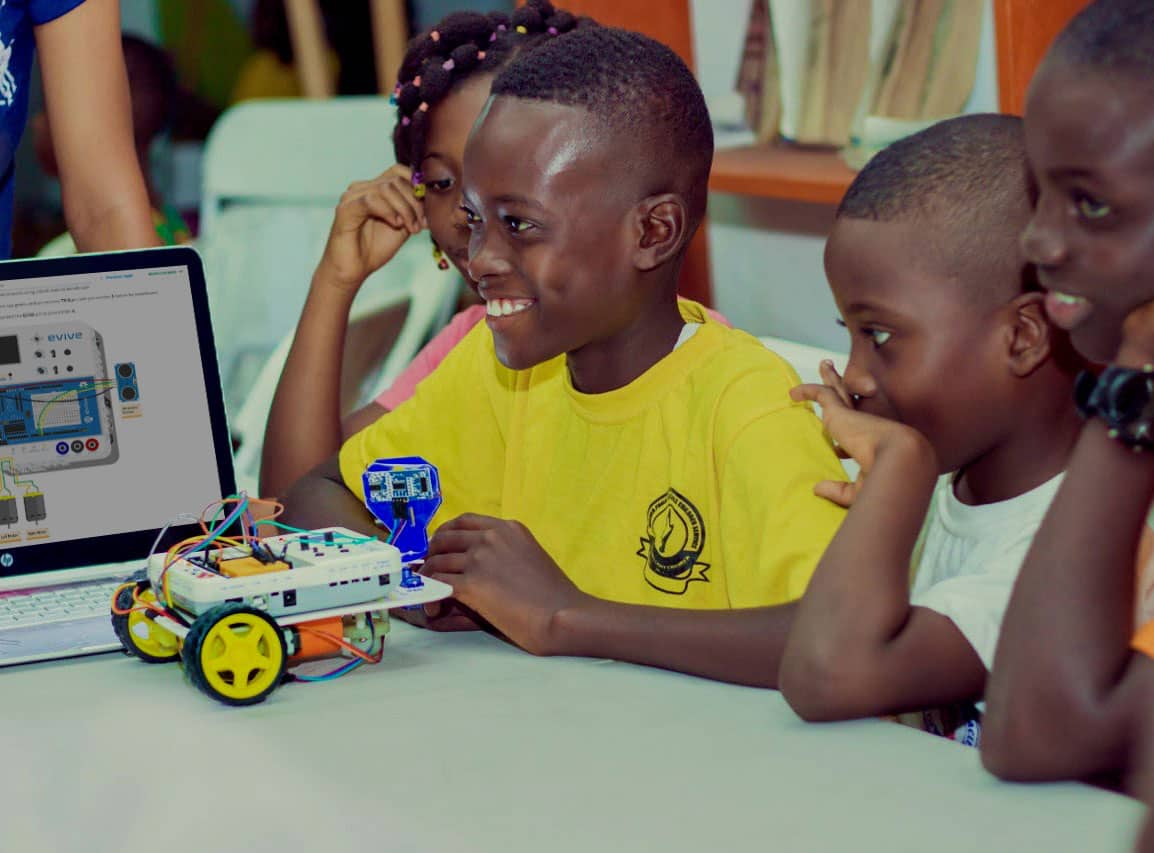 The biggest benefit of using technology in the classroom is that it can fit into the core requirements of the student. When learning through technology is personalized, the pace of introducing new information, the modality — visual, auditory, tactile, kinesthetic, and the number of repetitions; everything can all be adjusted accordingly. Not only students but even teachers also find educational technology highly beneficial. According to the study conducted by Promethean, more than 50% of the teachers in the UK think that since technology is a part of everyday life, it should be reflected in lessons as well and that it is a great way to engage students. There are multiple ways in which using technology in the classroom enriches the learning experience. Some of these can be –
Educational videos are easy to access and the simplest link between technology and education. You can search for a specific topic or browse by category, quickly finding relevant videos. The numerous videos available online have made using technology in the classroom effortless while ensuring that they are interesting. Adding a multimedia element to your lessons, it improves understanding of the subject. These videos can be easily found on platforms dedicated to education-focused audio-visual content such as TeacherTube, SchoolTube, TED, and Big Think. 
Besides pre-recorded videos, digital learning can provide classrooms with video conferencing, delivering live lessons from various corners of the world. 
Playing relevant podcasts not only gives external information on a topic but also boosts listening skills. Several educational podcasts are made every day both by big media houses and by people who are passionate about a subject or topic. Interviews, news, lectures, stories, etc. can be listened to through the countless podcasts available online, encompassing almost all essential fragments of learning including science and technology, history, arts and culture, economics, philosophy, self-development, and much more. Some educational podcasts worth checking out are –  Hardcore History, The Knowledge Project, 50 Things that Made the Modern Economy, Discovery – BBC World Service, Acquired, TED Talks Daily, and Philosophize This! This is definitely one of the easiest ways of using technology in the classroom as you just need a device with strong speakers. 
 Introducing a Game-Based Learning Platform
Another way to use technology in the classroom is to introduce a game-based learning platform. There are many game developers today who make easy-to-play educational games focusing on academic curriculums, bringing technology and education together. Some of them are Kahoot, Lingokids, Dreambox Learning, Motion Math, Playpower Labs, among many others.
STEM and Educational Technology
The basis of digital learning is STEM. The concepts of Science, Technology, Engineering, and Mathematics make educational technology a key to a lot of problems faced by educators globally.  For example, robotics, an important facet of STEM proves true the benefits of using technology in the classroom. It is the best way to introduce students to STEM education. And to make sure that they enjoy it while fully understanding and retaining all the concepts is by providing hands-on STEM learning.
Bringing STEM robotics to your classroom, STEMpedia beautifully connects technology and education. Its specially designed DIY STEM kits for kids introduce students to the exciting world of project-making, robot building with a learning-by-doing approach.

STEMpedia's classroom bundles present an innovative way of using technology in the classroom. They introduce students to STEM by teaching the wonders of electronics, programming, and robotics in the classroom with specially designed STEM learning kits consisting of ultra-modern hardware and hundreds of components for making numerous DIY projects. 
Other than these bundles, STEMpedia also teaches physical computing and project-making through STEM free tools which include PictoBlox, a graphical programming interface that makes coding fun and easy, and Dabble, a project-making application for smartphones. PictoBlox is a block-based coding language for kids that allows them to create their own games, animations, make characters mimic their actions, and make these characters speak multiple languages. It gives learners the ultimate STEM learning experience with lots of exciting DIY projects that teaches one to code actions and program their own robots in real-time, control them independently, make them do tasks, make cool games, and do much more.   
STEMpedia also has a STEM education curriculum designed and curated by experts, which brilliantly links technology and education. With experiential learning as its prime focus, the curriculum consists of about 90 lessons and hands-on STEM activities that will help students develop important life skills such as creativity, critical thinking, problem-solving, teamwork, and attention to detail. This modular STEM curriculum is divided into STEM Elementary School Curriculum, STEM Middle School Curriculum, and STEM High School Curriculum, all of which are devoted to acquainting learners with electronics, programming, physical computing, and robotics at different levels through engaging activities.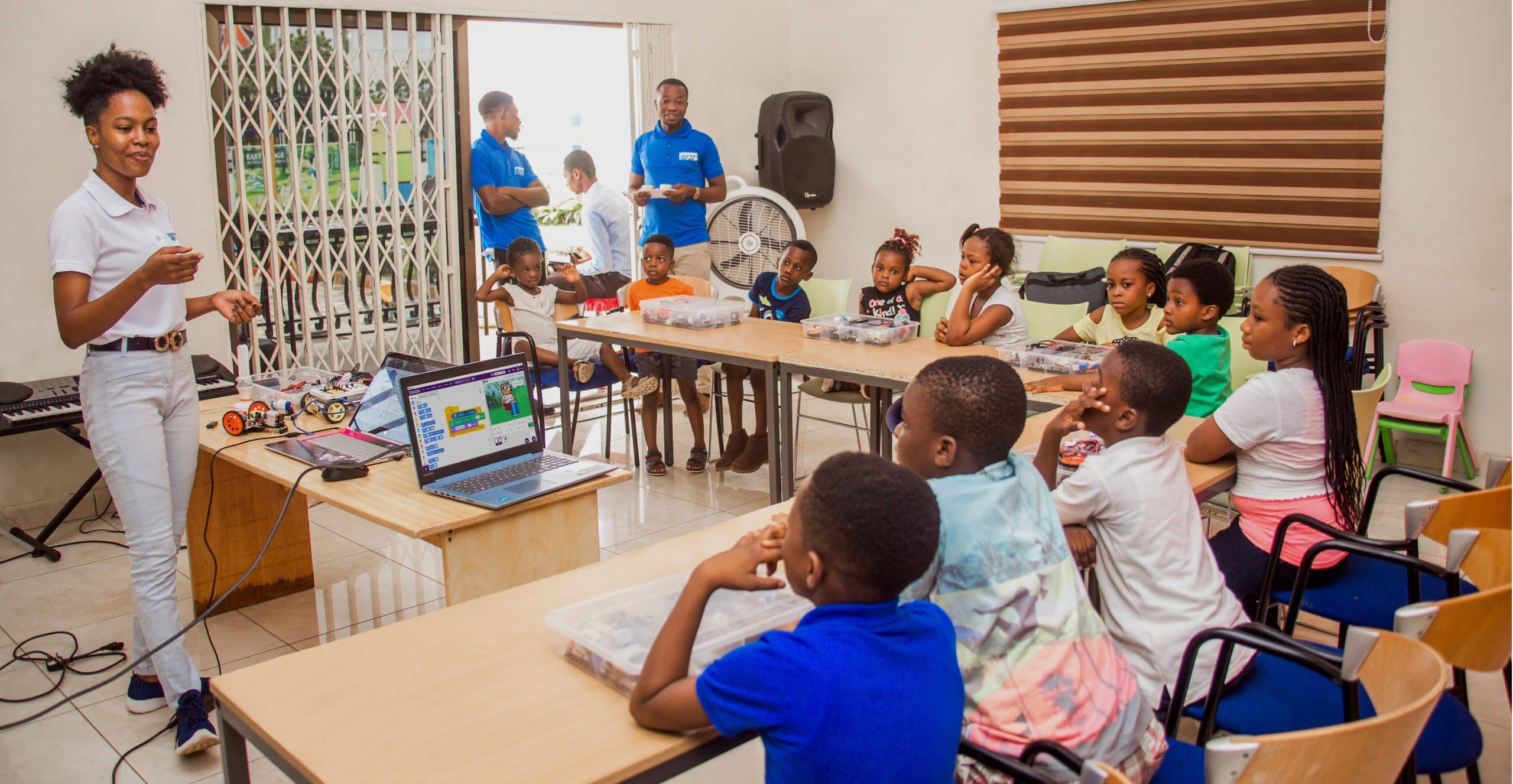 STEMpedia also boasts of a vast knowledge base that aids the use of technology in the classroom. It provides the technical know-how to teachers and helps them shape young innovative minds with the help of a vast treasury of tutorials, technical documentation, activity sheets, support documents, and a project-making guide book.
Also read: STEM School 101: How to Design an Effective STEM Middle School Curriculum
In a Nutshell
Today, STEM learning is more accessible, more interactive, and more immersive than ever before through a growing body of educational technology. With all the technology around and the growing insistence on digital learning, we are absolutely certain that students are only going to benefit from it. This growth spurt has left almost everything behind while taking STEM to new heights.
Business photo created by freepik