Let's face it. How much ever you love your kids, they often get on your nerves when they have nothing to do. And this quarantine period might look nothing less than a nightmare with their cranky and bored selves pushing your sanity to the borders. It's all the more trouble if you are working remotely and their constant call for you doesn't let you focus. The only way out here is to keep kids busy. How? You'll know soon! There is a range of resources for parents, available to help conduct activities for kids at home and keep them involved. Read on to find out about these and much more!
Also read: Useful Online Learning Resources for Kids to Learn from the Safety of Their Homes
Making the Indoors Fun with Activities for Kids at Home
The pandemic has brought a substantial change in our everyday lives and to get used to this containment at home will take some time, especially for the kids. Ever enthusiastic to go outdoors, they might feel trapped and that can leave them agitated and lethargic. What you can do in this situation is to make the most use of what you've got. Here are a few resources for parents to keep kids busy while doing fun activities with them at home:
Explore from Home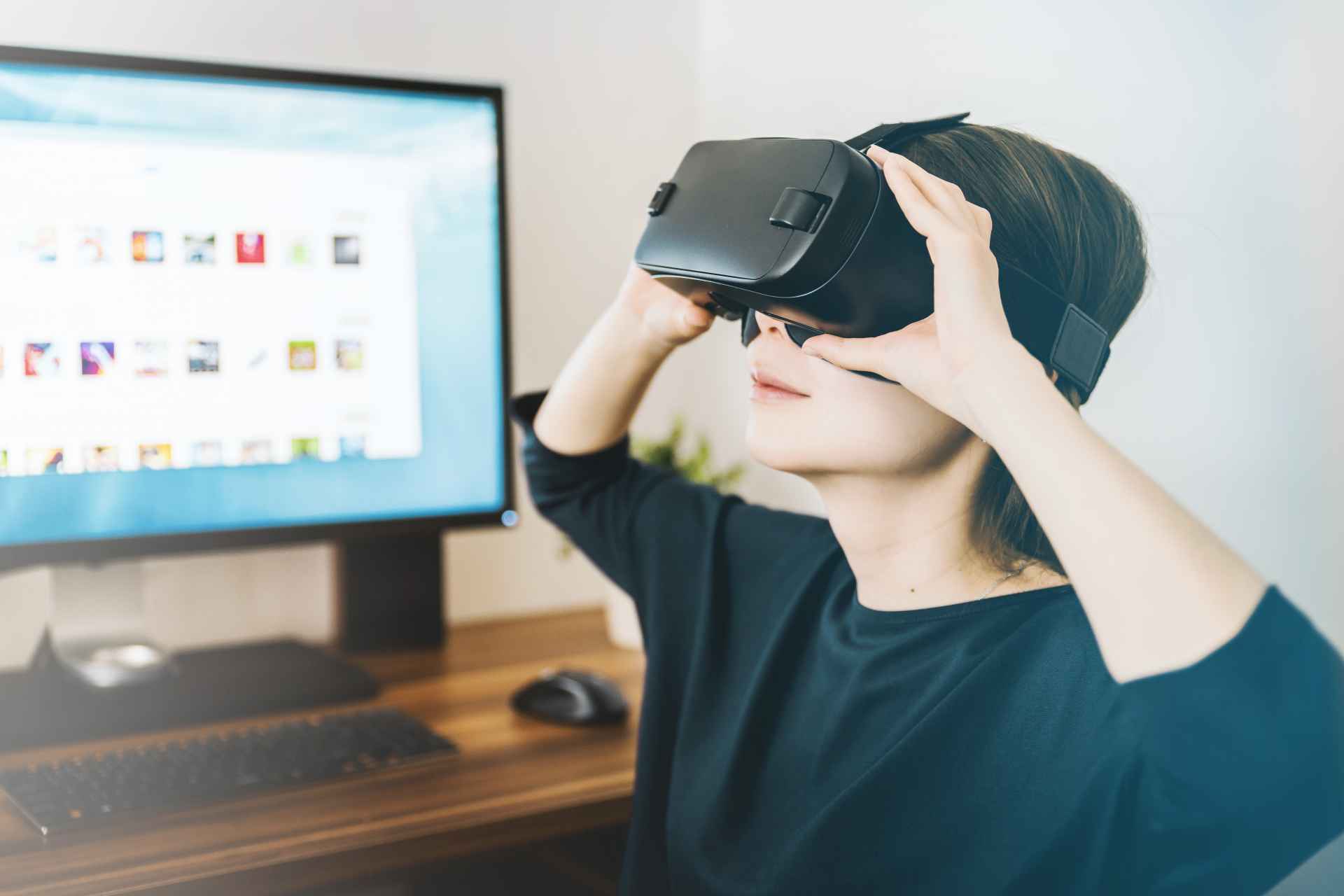 With advancements in VR technology (virtual reality technology), you can bring the outdoors in and take your kids on a virtual tour to any place in the world. This would not only be a fun and adventurous activity but will also keep kids busy while experiencing various zoos, museums, and theme parks and enhancing their knowledge about different areas of the world, cultures, societies, and even space!
Make Friends with Books

One of the most beneficial things to do with kids today is to read with them. You must make sure that your kids inculcate a habit of reading as it is something that'll prove to be useful throughout their lives. Once kids start having fun while reading a book, they acquire the ability to learn by themselves about anything in the world! This would help them fight boredom and play a pivotal role in their 'learn from home experience'.
Look What You Got!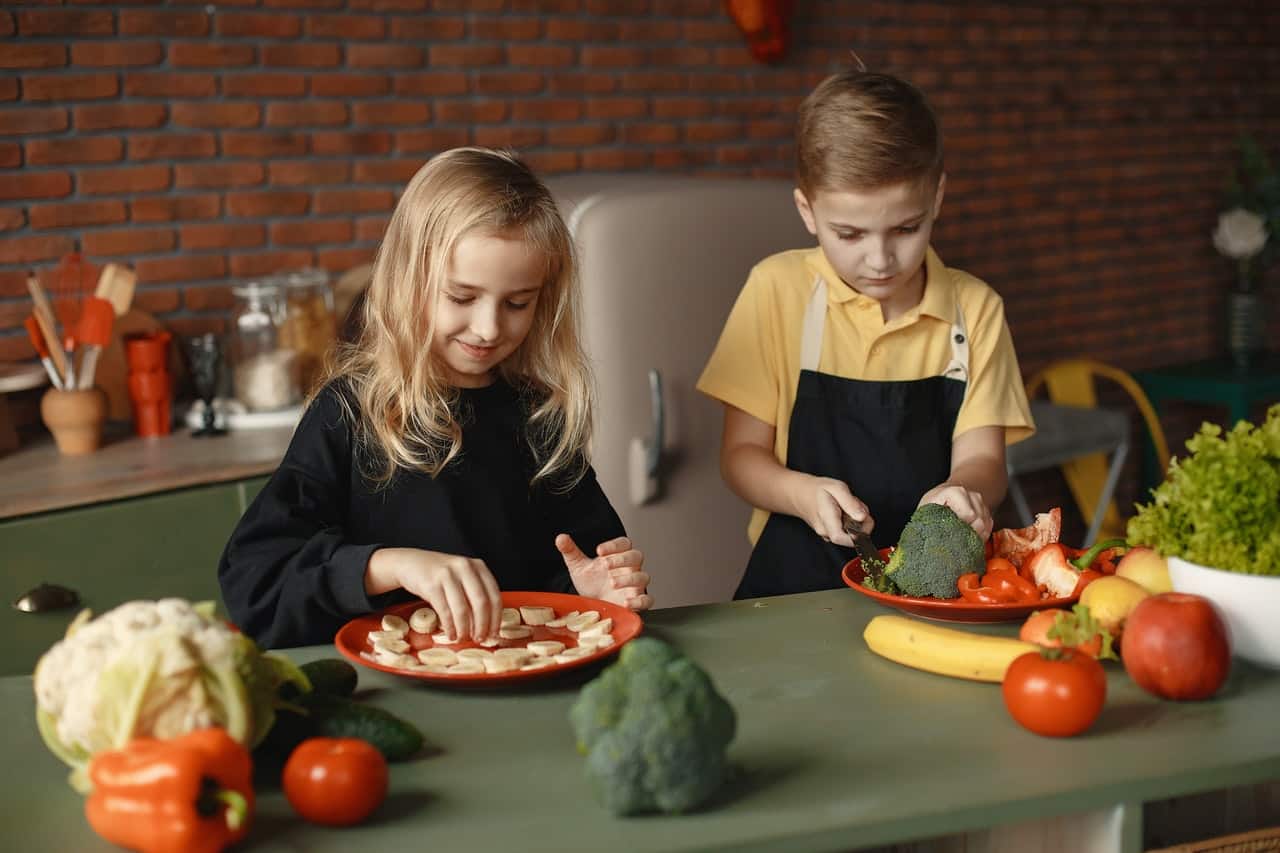 You should also understand that the biggest resource for parents to make their kids study from home is parents themselves. The knowledge gathered from various experiences and the skills that you must have honed throughout your lifetimes can be passed on by arranging various fun activities for kids at home. If you are good at cooking, you can teach your kids basic, easy to make recipes. If you are good at a particular sport, you can always tell your kids about it. You can teach, and practice with them, some form of exercise. This will also keep their minds and bodies stimulated. As the kids are staying 24*7 at home, you can be their all-time mentor and teach them important life skills and lessons in most entertaining ways, and let them explore further on their own when you have something else to attend to.
Draw Your Way Out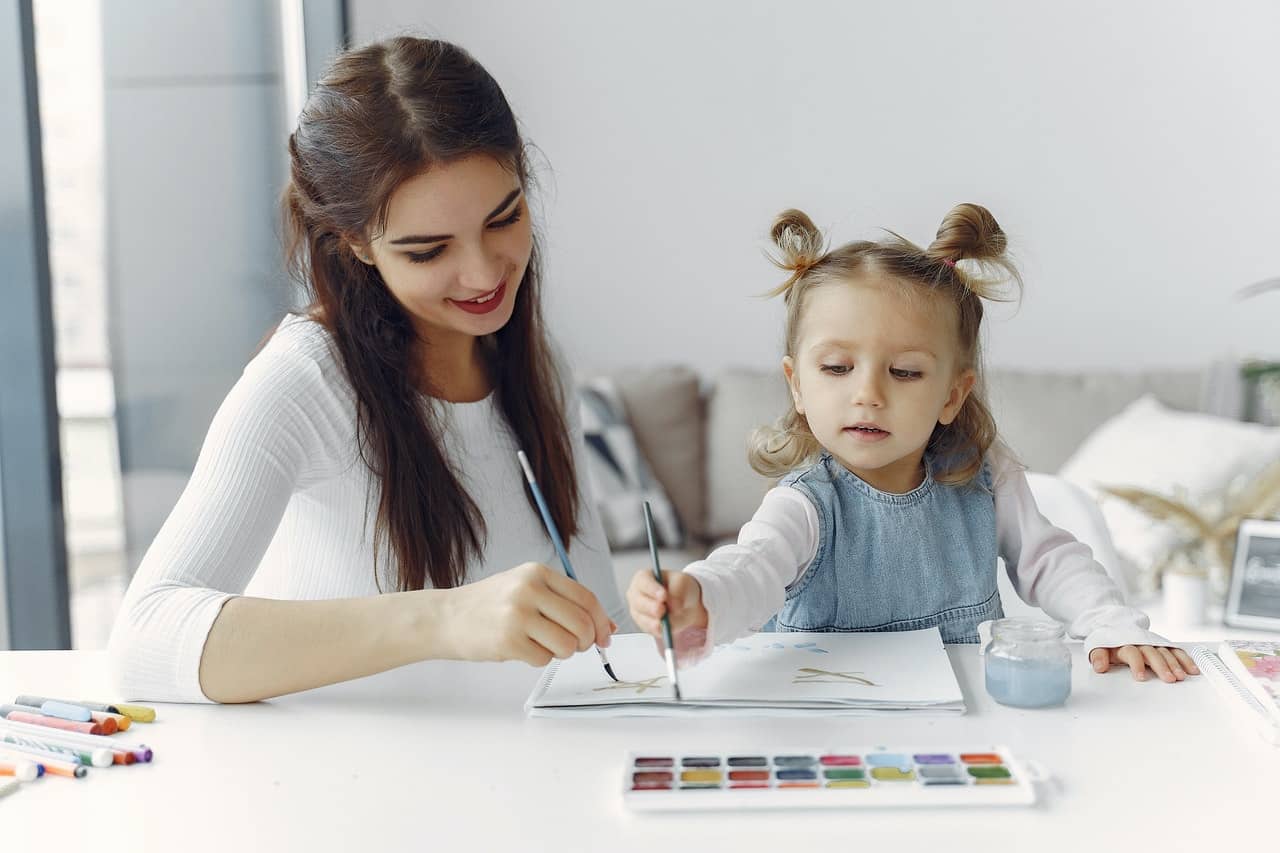 Another way to keep kids busy during this lockdown is to indulge them in art. Just let them pour their creativity out while you work and join them whenever you find the time. Creating art is undoubtedly one of the most fun things to do with kids. Moreover, the artworks created will serve as colorful pieces of memory of this time.
Play-Time Learning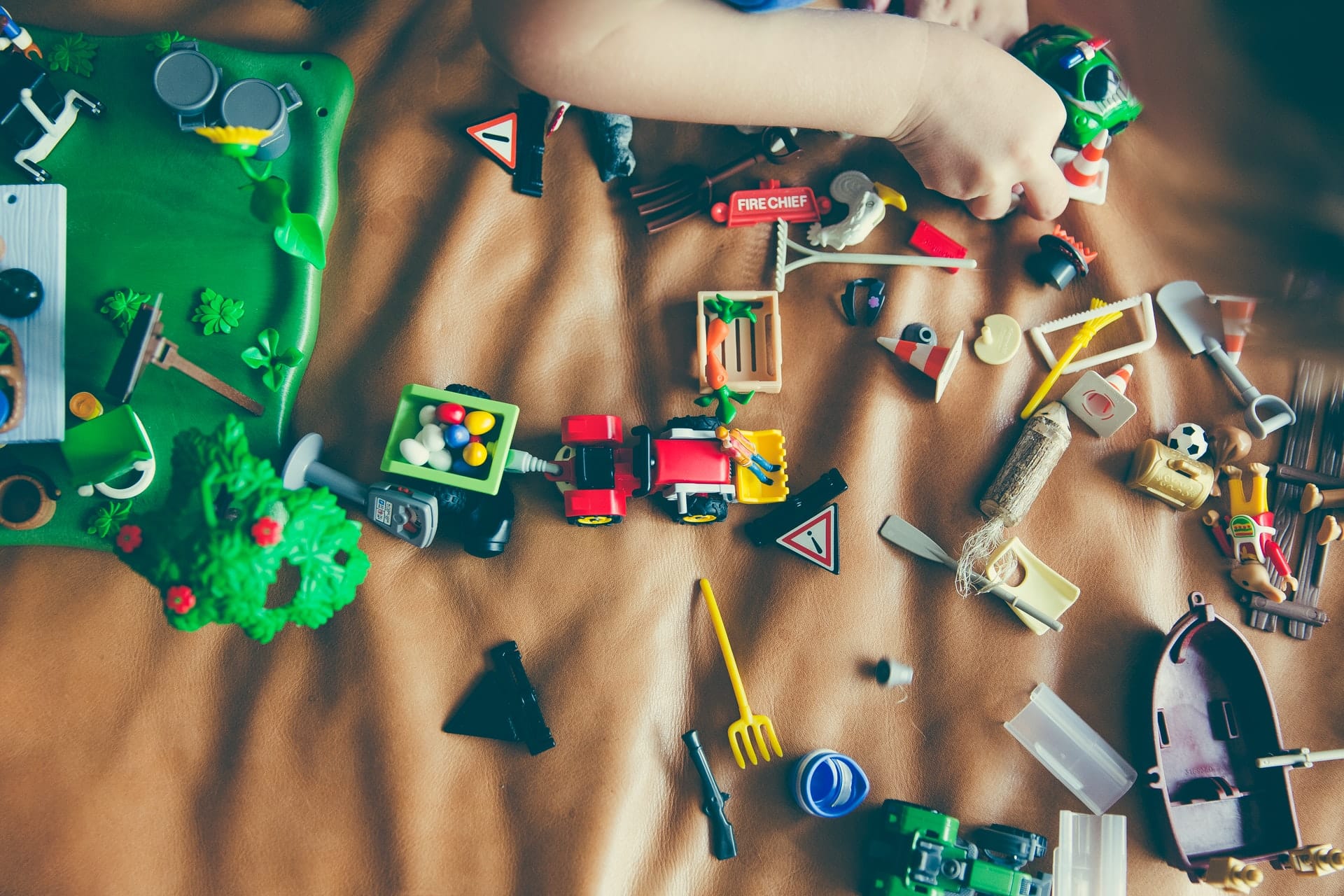 Age-appropriate puzzles, developmental games, builder kits, etc. can be great resources for parents to make their kids study from home, or at least add to their cognitive skills. They keep the brain at work and improve memory, problem-solving, team-work, and logical abilities.
Don't Desist the Screen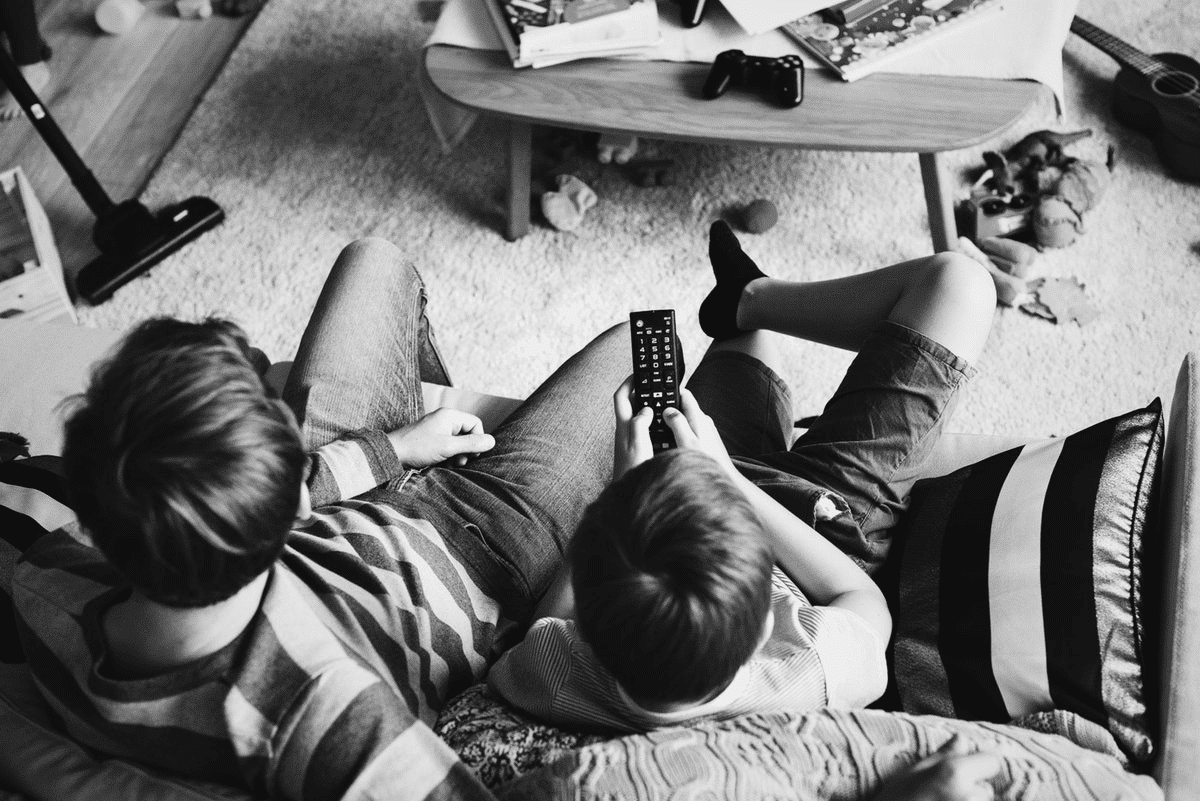 Let them have some movie time! A lot of your work can be done while the movies keep kids busy. There is a plethora of safe to watch movies for kids on various OTT platforms. You also have a lot of educational content in the form of a video series online.
Expose Them to Coding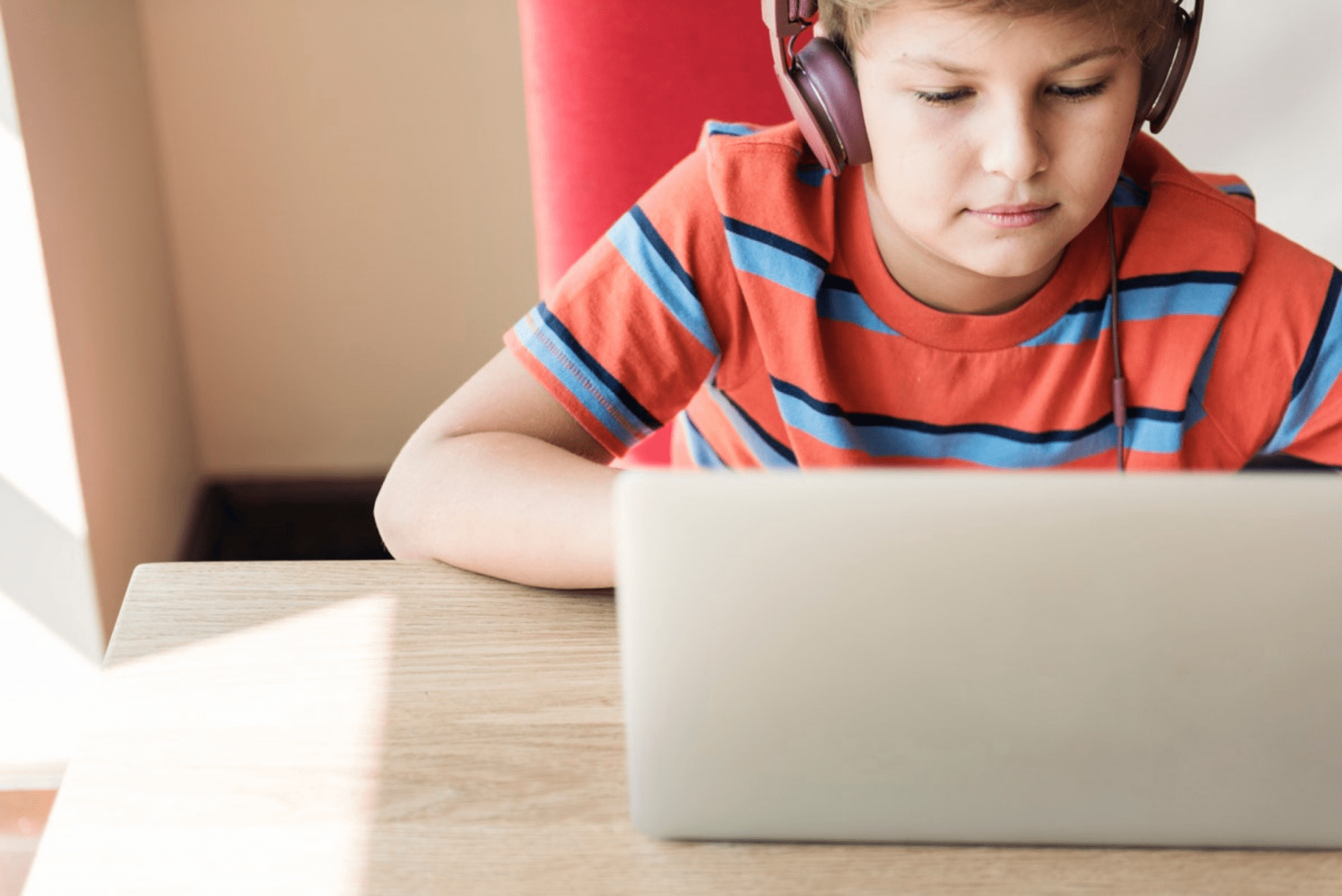 Learning to code is certainly among the best activities for kids at home as it not only makes them confident with the use of technology but also enhances overall mental ability. Moreover, it is the most sought-after skill in the job sector today. If you are wondering how to initiate your kids into coding, STEMpedia has something in store which brings together learning and enjoyment while teaching your kids the advanced skill of coding.
An Online Course to Keep Kids Busy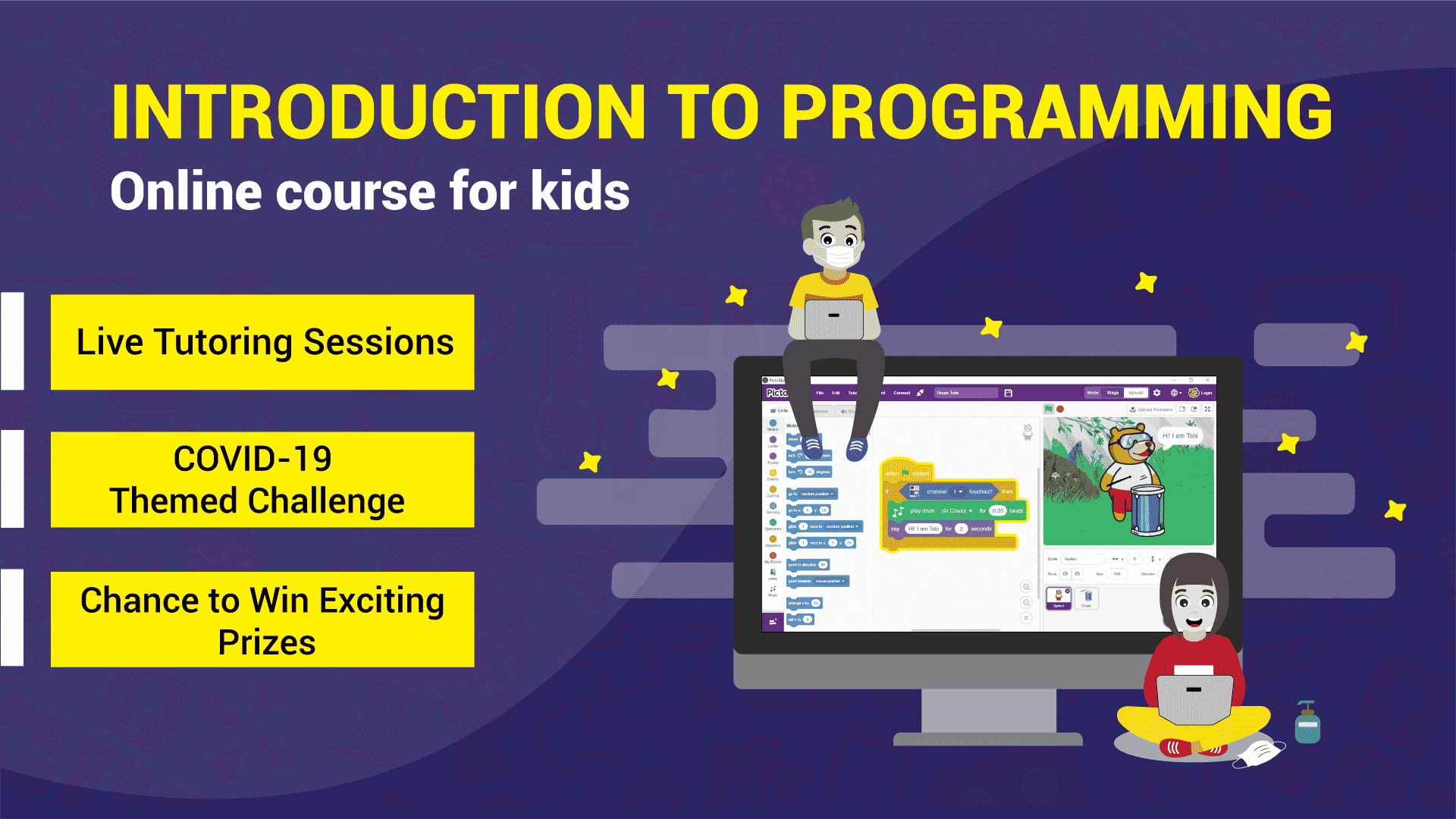 STEMpedia's Introduction to Programming is an online coding course than can prove to be one of the most useful resources for parents in the quarantine time. It teaches kids the basics of coding, an almost indispensable skill in the coming times, giving them an ideal introduction to the field with Scratch, an interactive programming language designed for beginners. This online course allows your kids to learn from home the fundamentals of coding in an easy to understand and fun way with learning by doing approach and step by step guidance through interactive sessions, quizzes, and assignments. The course also includes an end-challenge based on COVID-19 with an aim to create awareness among kids about the pandemic and make them understand the ways to fight it. Above all, it is one of the most fun things to do with kids and bond with them. Yes, you can join your little ones on this journey of learning and spend time with them creating games, stories, and animations through coding.
Also read: How Online Coding Courses Help Kids Learn Coding at Home
In a Nutshell
The seemingly boring quarantine period can be turned into a fun-filled learning experience with these engaging activities for kids at home. Also, there is no need to keep learning at bay with the schools shut down, as these activities don't only keep kids busy but also allow them to study from home and make the best out of this time. So, leave behind your worries and start planning your kid's day!
Feature image taken from rawpixel.com