What do we talk about when we talk about STEM? What is the first thing that comes to our mind when we think about STEM education? And how has it impacted the pattern of education in India? Every time we think about something new, our mind first goes to the possible implications of the application of this recently introduced phenomena.
The foundation of STEM is built upon a very basic concept: components. Anything important that is supposed to alter the reality of something like how students are taught in classrooms or otherwise, depends on its building factors. Here, we are going to talk about one such building factor of STEM education in India: Atal Tinkering Labs.
Information Age and Schools
As of today, we live in the 'Information Age'; the age that has brought with it innumerable benefits – robot-assisted surgery, automated factories and houses, internet banking, online courses, and degree programs, to name a few. New things – things that we can't even dream of are being added to this list, as I write this. This rapidly increasing impact will only get bigger. Technology, innovation, and innovators are the future. Schools are the best organization to provide autonomous STEM learning to students and convert them into agile minds of the future.
Atal Tinkering Labs, in a bid to make its impact on the world with a vision to cultivate 1 million children in India as neoteric innovators, the think tank of India, NITI Aayog, has established a network of 'Atal Tinkering Labs' (ATL) under the Atal Innovation Mission with the objective to endorse STEM system of education, by cultivating curiosity, creativity, and imagination in the young India. It aims at inculcating skills such as adaptive learning, computational thinking, physical computing, and rapid calculations, among many others.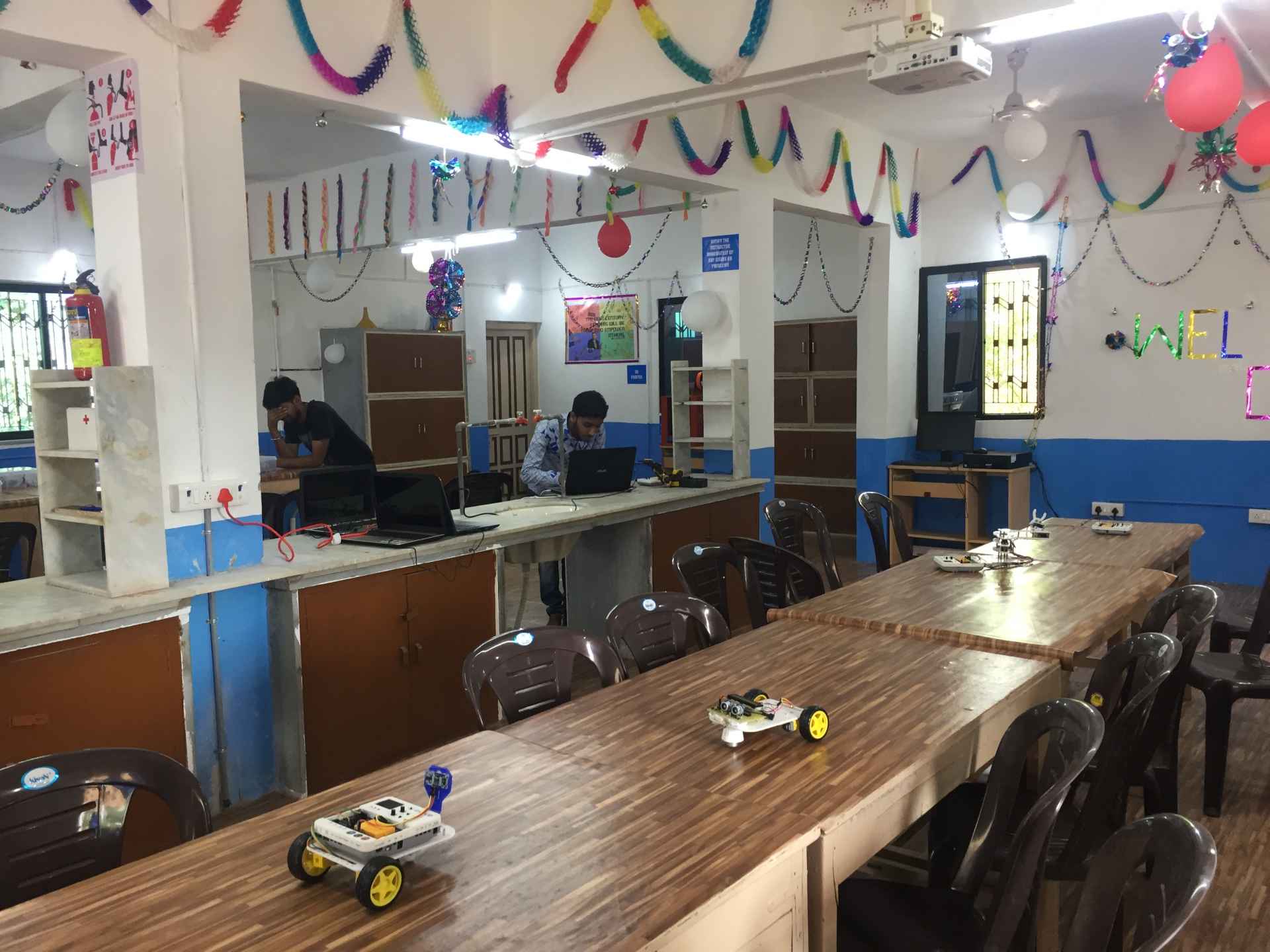 Government Takes a Step Forward
India STEM Foundation states that ATL (Atal Tinkering Lab) is a program by the Central government of India to build an environment of scientific temperament, innovation, and productivity amongst the students of India. They say that it is a very significant step towards a new India. AIM, also known as Atal Innovation Mission which is set to create a space for students to work toward the maximum of their potential. The first phase of Atal Tinkering Labs has brought India a step closer to the mission of creating one million child innovators in India by 2020.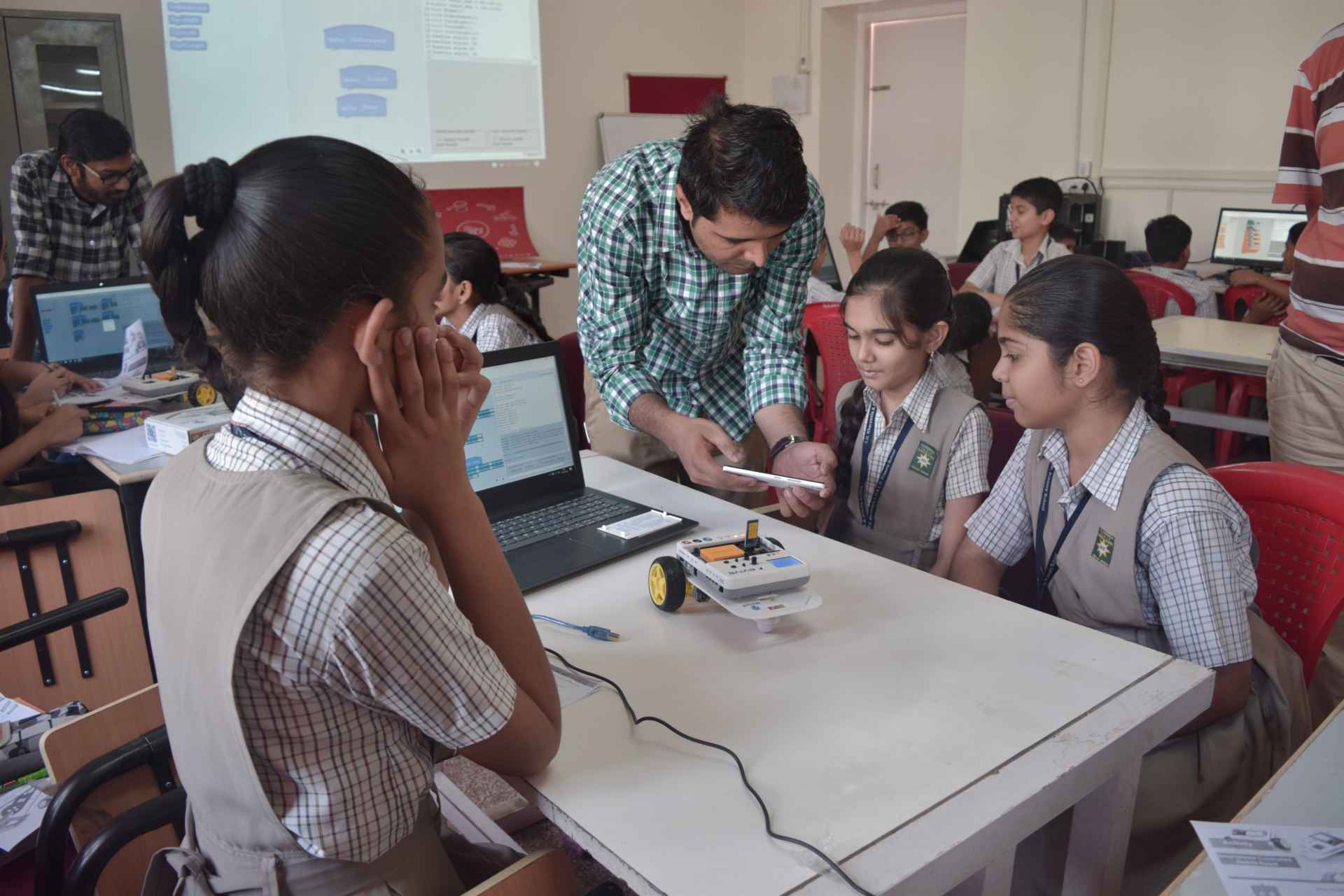 NITI Aayog answers important questions about ATL and states that NITI Aayog has a very bright future for ATL in mind. They go on to say that NITI will build 500 Atal Tinkering Laboratories (ATL) in schools under the AIM. This will provide them with a grant-in-aid of 10 lakh INR for building ATLs all over the country. They will make sure that an amount of 10 lakh INR will be funded for each ATL over a span of five years for operational expenses of ATLs.
With a view to giving a substantial boost to the innovation ecosystem in Schools, NITI Aayog will establish 500 Atal Tinkering Laboratories (ATL) in schools under the Atal Innovation Mission (AIM). It will provide a one-time establishment grant-in-aid of Rs 10 lakh for establishing ATLs across India. Also, an amount of Rs 10 lakh would be provided for each ATL over a period of five years for operational expenses of ATLs. 
According to Amitabh Kant, CEO of NITI Aayog,
The Atal Tinkering Labs (ATLs) will provide school students the opportunity to work with tools and equipment, fostering inventiveness. Students will also be able to exchange knowledge and learn from one another through regional and national-level competitions, exhibitions, workshops on problem-solving, designing and fabrication of products.
They have designed ATLs to be workspaces for young minds so as to provide them with an environment that is going to help them shape their ideas through DIY (Do-It-Yourself) lessons and learn innovation skills. With STEM as the core target in mind, they promise young and aspiring students an opportunity to work with the necessary gear and apparatus to grasp the concepts of STEM, a blend of Science, Technology, Engineering, and Mathematics, the four key disciplines holding the economy of the world and ensuring a healthy and thriving society. ATL would consist of subjects like science, electronics, robotics, open source microcontroller boards, sensors and 3D printers and computers which will push them to think. Students will also be given a chance to interact with their superiors and engage in activities to help them have a proper understanding of STEM.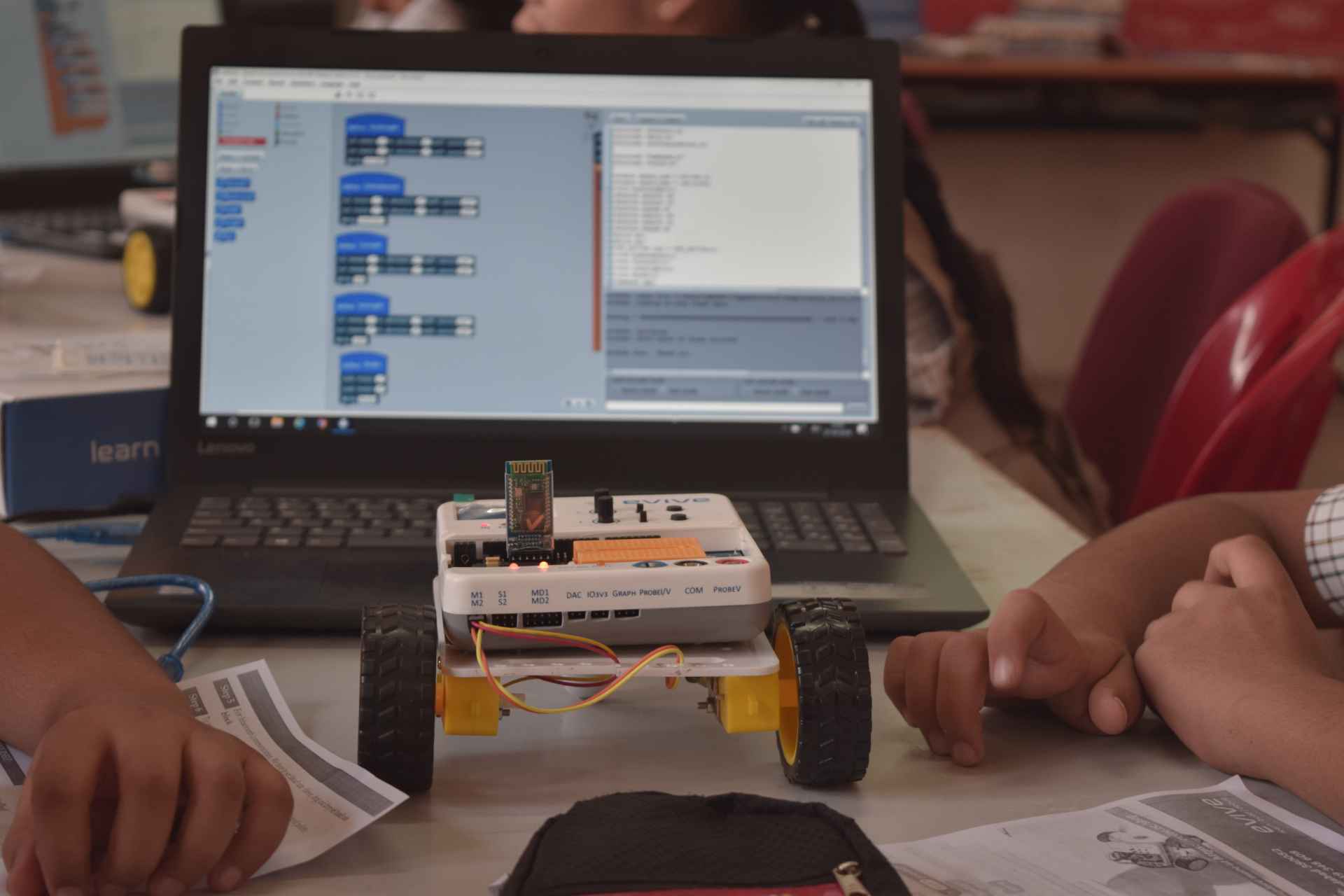 Economic Times says that there will be 5,000 Atal Tinkering Labs by March 2019, covering all districts in the country. This time is an absolute delight for science and technology enthusiasts who want to see the application of STEM in classrooms and the lives of both children and teachers.
In a Nutshell
STEM is a growing industry of creativity and there's no doubt that Atal Tinkering Labs is a movement that is going to get the students of India to touch soaring heights. We are certain that ATLs are the building blocks for a brighter future for our country's education. Building labs that encourage young minds to think is a smart idea to incorporate STEM into the education system in today's time.