If we exploit our literary freedom to exaggerate a little bit, we can say that coding is almost like the world-bearing turtle for the future generation. The only minor setback that we may experience here is the existence of this world itself. Sorry for addressing the elephant in the room (pun intended), but we cannot afford to stay in denial any more. We cannot write articles about the best coding websites if there is no we left. Considering the intensity of climate change, pollution, and global warming, it is very likely that our "Mother Earth" (and everyone along with her) may die soon. The world-bearing turtle would just become a weirdly giant turtle without having a whole planet to support. One question very plausible to arise here is – how is sitting in our rooms and browsing coding websites going to help save the world? Here's how. Sustainable Development Code is an initiative to help the government build an environmentally conscious and economically secure society. On this website, you will find various chapters and sub-chapters which are stocked with hundreds of ideas that we can utilize with the help of some of the best coding websites. Codeavour 2019, an online coding competition organized by STEMpedia, also aims to combine these two seemingly different but equally important aspects of learning how to code and sustainable development goals. 
Through our mini-series of blogs based on coding for kids, we have talked about Codeavour 2019, why and how should you learn to code, and various coding software for kids that make coding fun and an easy skill to acquire.
For this article, we have dug deep into the archives of the internet and we have shortlisted eight best free coding websites for kids, where they can learn to code any coding language of their choice from the beginner's level to the advanced level.
Related: 5 Best Scratch Coding Alternatives for Teaching Kids to Code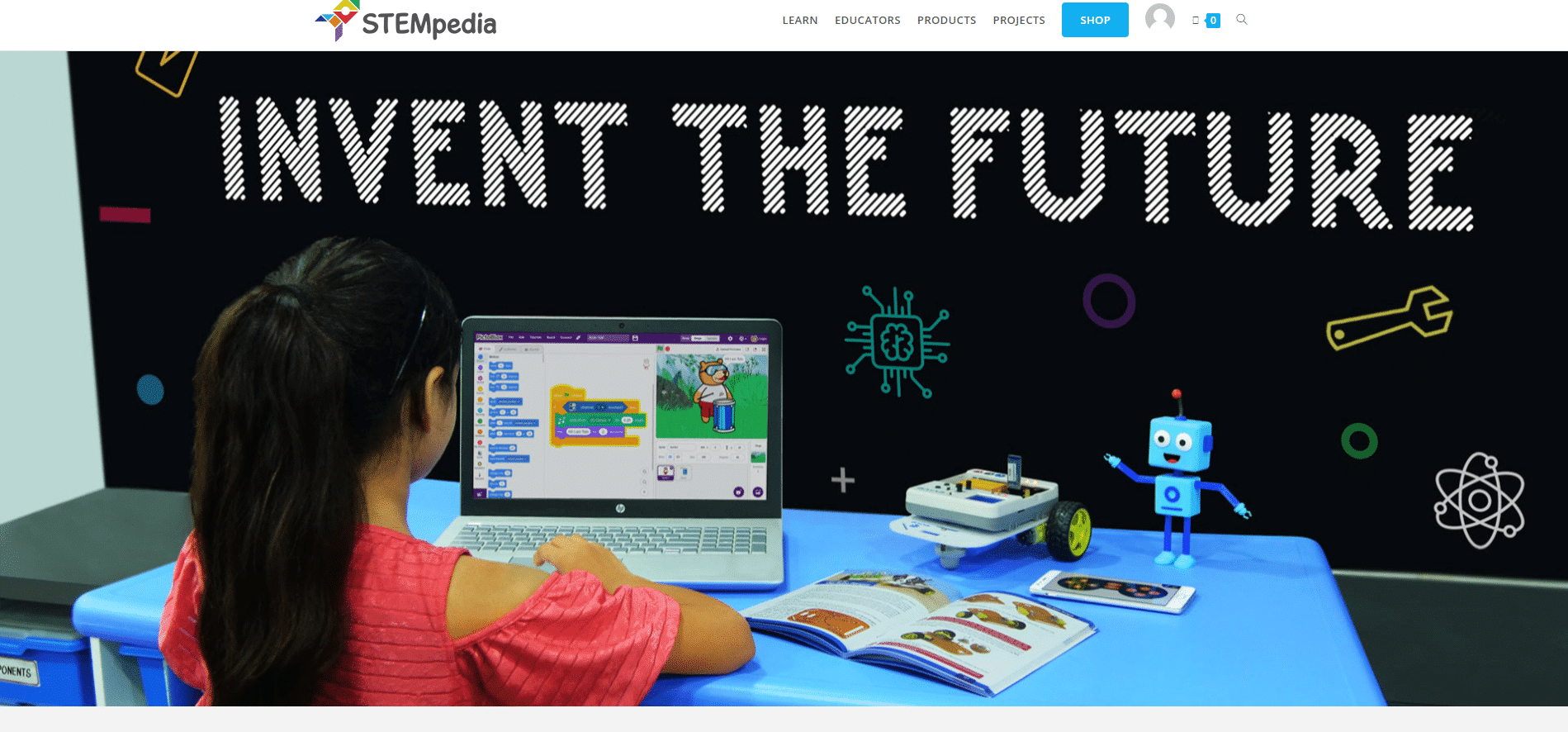 Would it be too sheepish if we plugged our own coding website as the number one place for learning how to code? Just kidding (or not). Seriously though, there are so many best free coding websites for kids out there and we are just one of them. STEMpedia is a one-stop educational website for students ranging from beginners to advanced programmers. We offer coding tutorials,  an online coding course, coding software, and even our very own coding hardware! Our aim is to keep the learning environment light and friendly while simultaneously providing everything that one might need to learn to code.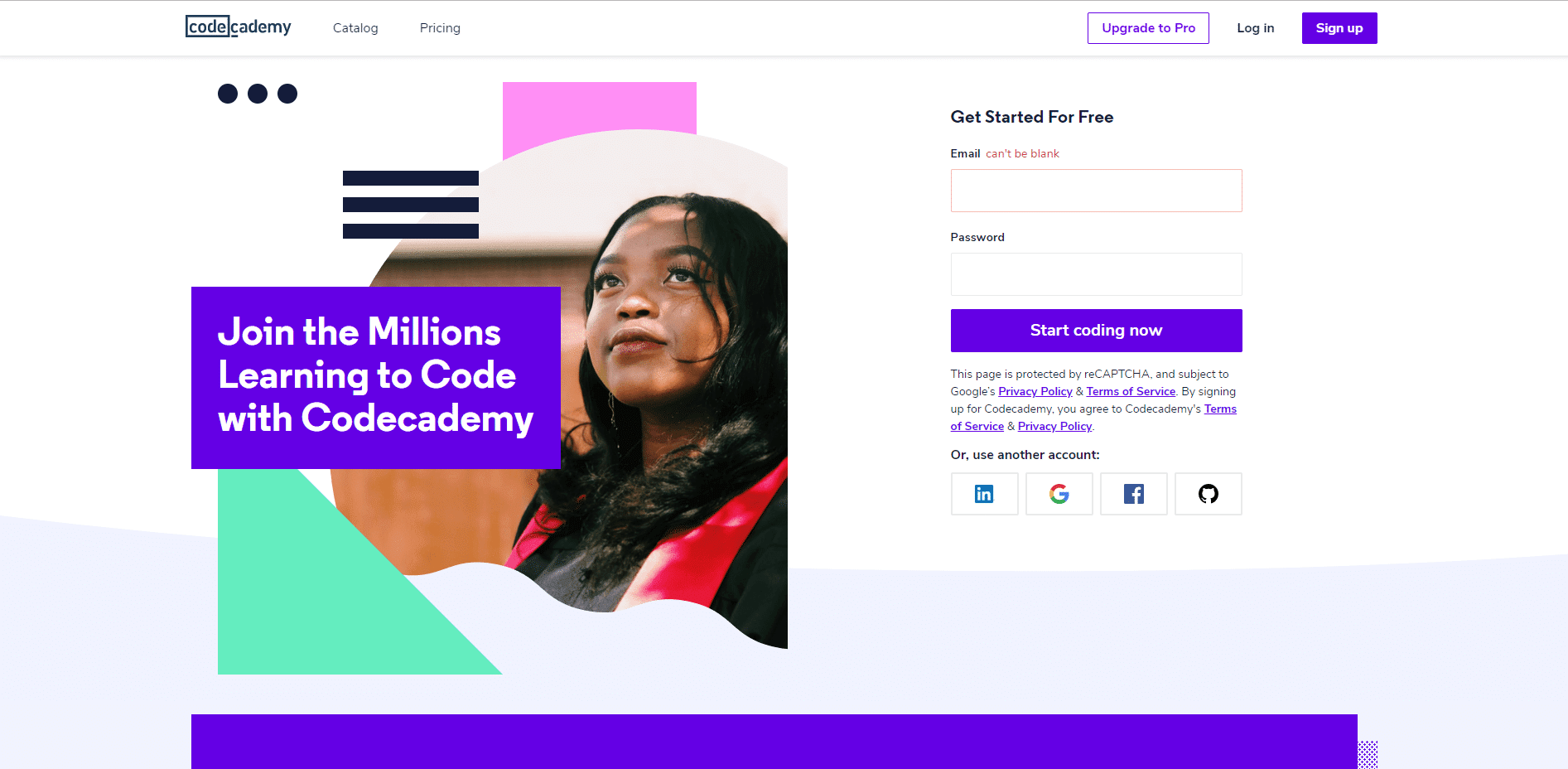 The first-ever online platform for learning how to code, Codecademy was founded in August 2011. Codecademy is one of the best free coding websites where you can learn to code free of cost. It offers courses for learning Web Development, Programming and Computer Science, and Data Science. In seven years, it has grown a lot. Codecademy has had over 45 million users, partnered with the White House and Amazon, and has won the Crunchies award for Best Education Startup.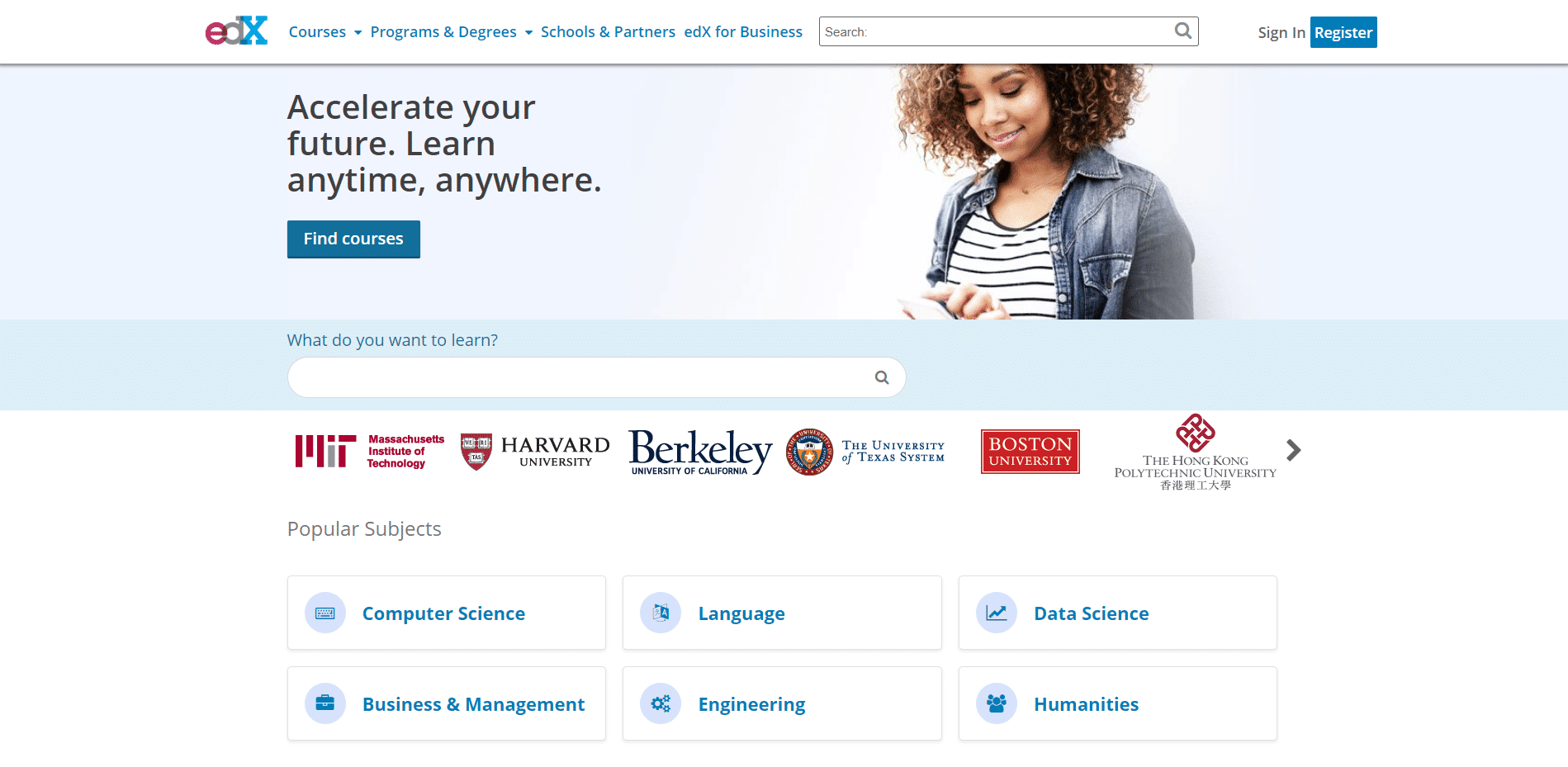 In May 2012, MIT and Harvard came together and gave birth to edX, a non-profit organization with the aim of increasing access to high-quality education to everyone. edX has 198 courses for anyone who wants to learn to code, offered by various universities. You can also filter these courses based on the subjects of your choice. edX now has more than 20 million users and your child can also be one of them! Best free coding courses for kids are just a click away!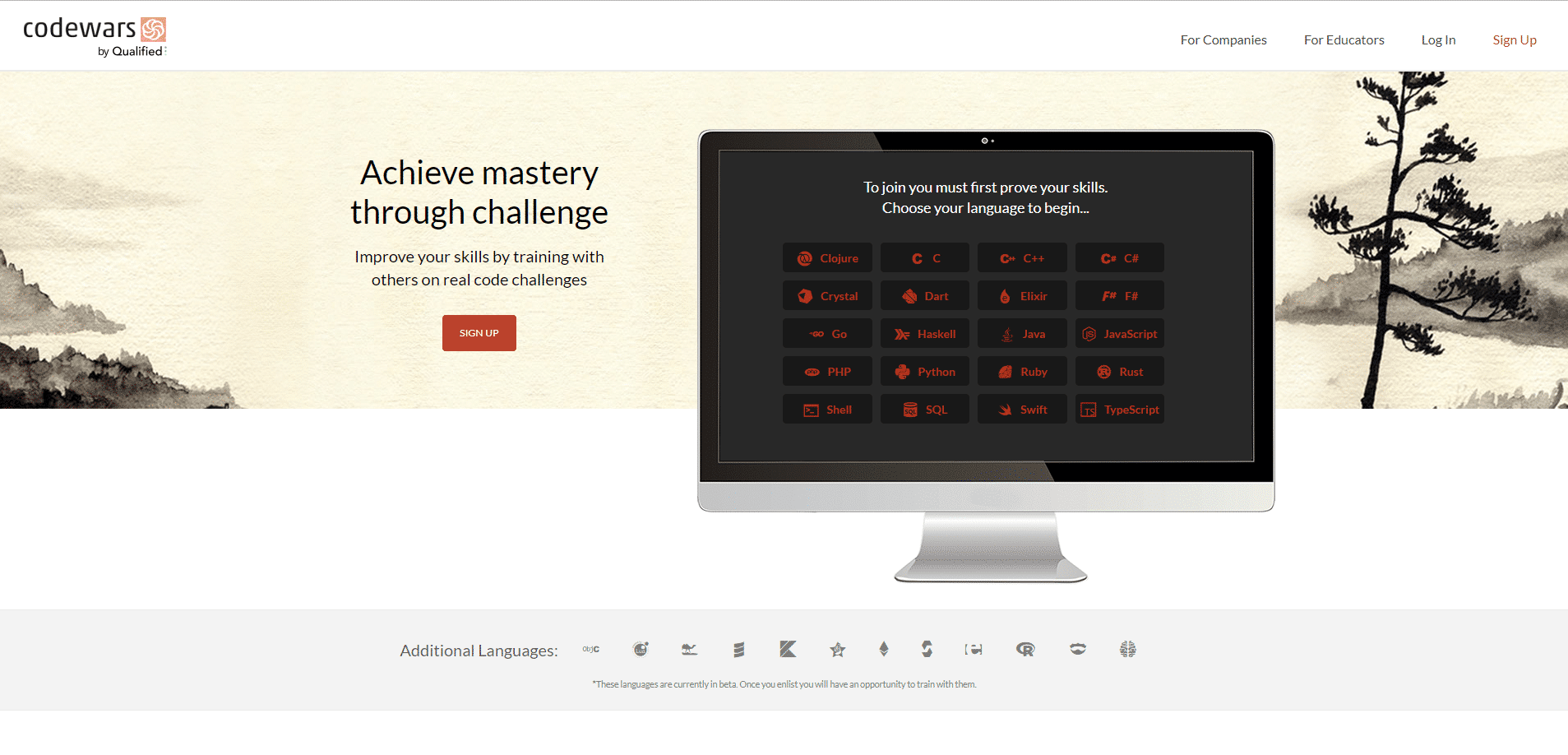 Codewars is almost like a gaming platform filled with trained and trainee programmers. Programmers can hone their skills by solving coding challenges known as "Kata". Codewars is the perfect website if you want to perfect your coding skills. Codewars is more like a coding community than a coding website, which makes it even more special.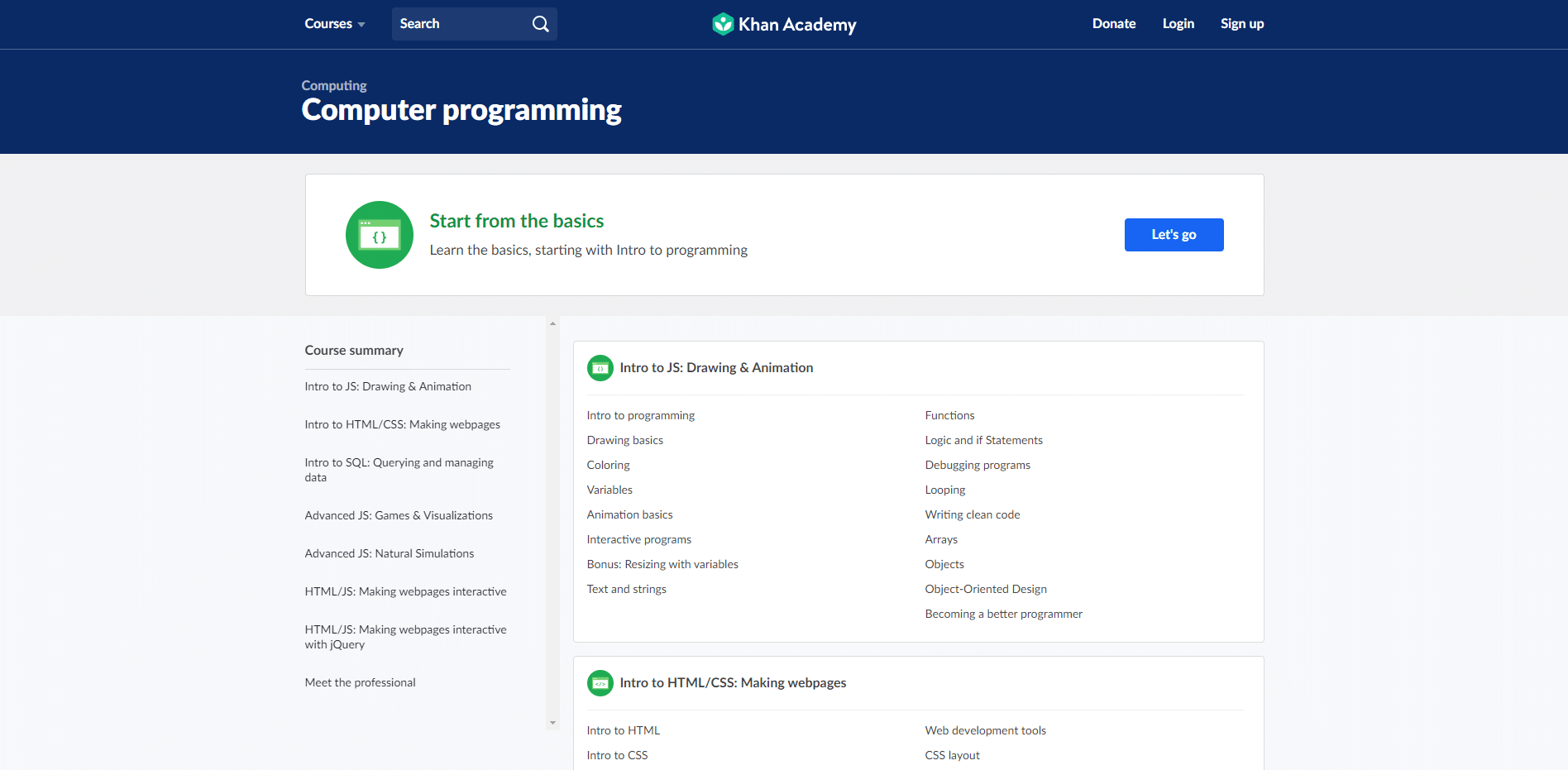 The very famous actor and the "Being Human" ambassador is Salman Khan. Another human with the same name, however, is the American Bangladeshi educator who is considered as a hero (in real life) of online education. Famously known as "Sal" Khan, he's the founder of Khan Academy, a non-profit online educational platform. Khan Academy was founded in 2008 and hasn't stopped since. A Short award winner for Best in Education, Khan Academy has more than 4.8 million views on their YouTube videos. Khan Academy offers more than a hundred courses based on coding. It offers articles, YouTube videos, short introductory courses as well as detailed coding courses for everyone looking to learn to code.  (Sallu bhai could also do with a couple of courses on driving. Just saying.)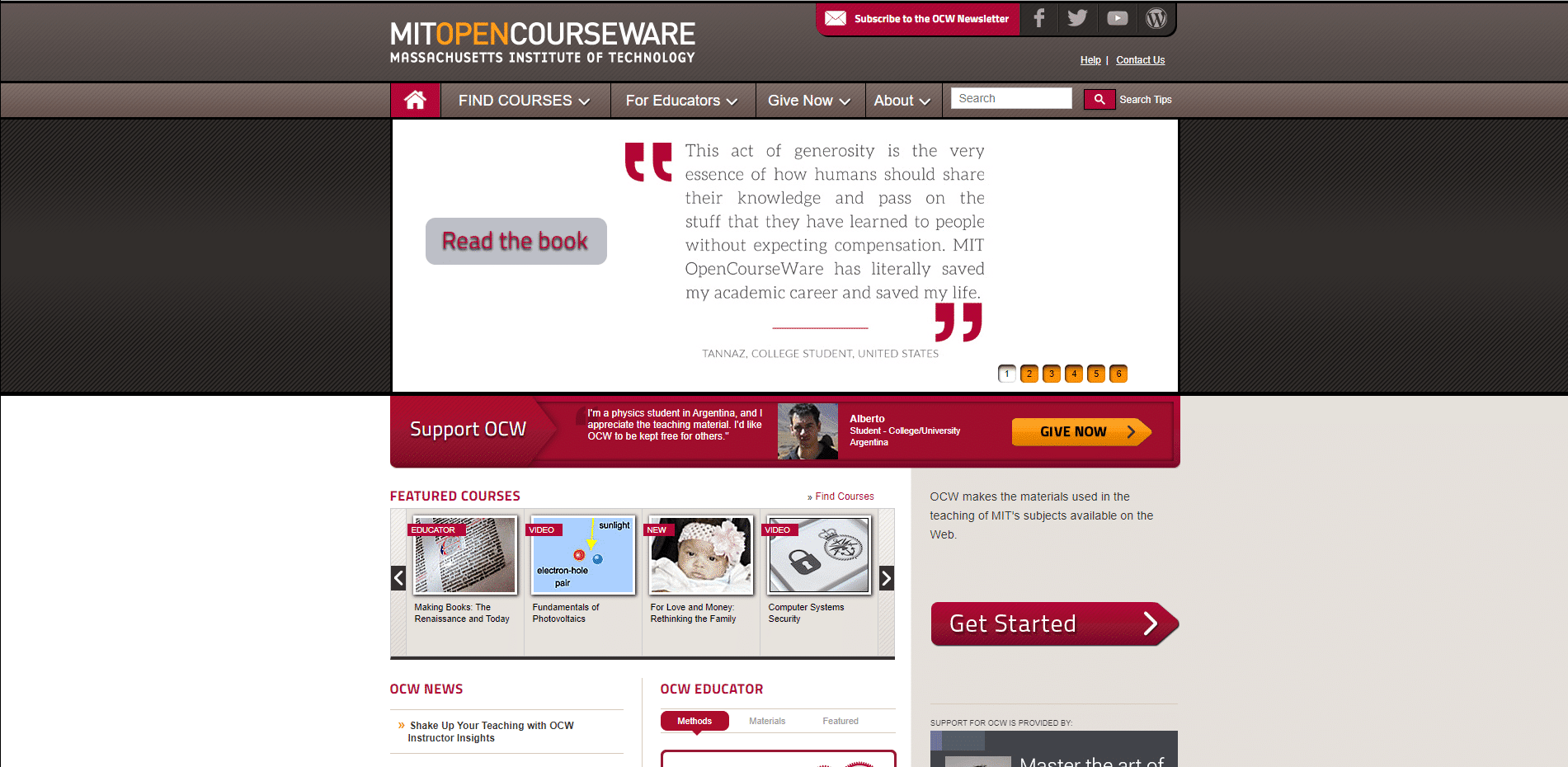 From the same university which gave birth to Scratch, we witness the launch of OpenCourseWare, an initiative to post all of the educational material from its undergraduate and graduate-level course online – openly available to anyone. This project was announced in 2001 and now has over 2400 courses available. MIT OpenCourseWare offers more than a hundred courses on coding, making it one of the best free coding websites for your kid.
Almost right after the foundation of Codecademy, two Stanford professors launched a website that offers massive open online courses. Coursera offers 3600 courses. If you just type out "coding" in its search bar, you'd find 119 results. Coursera has courses for everyone from beginner to advance student. Hence it is one of the best coding websites for kids.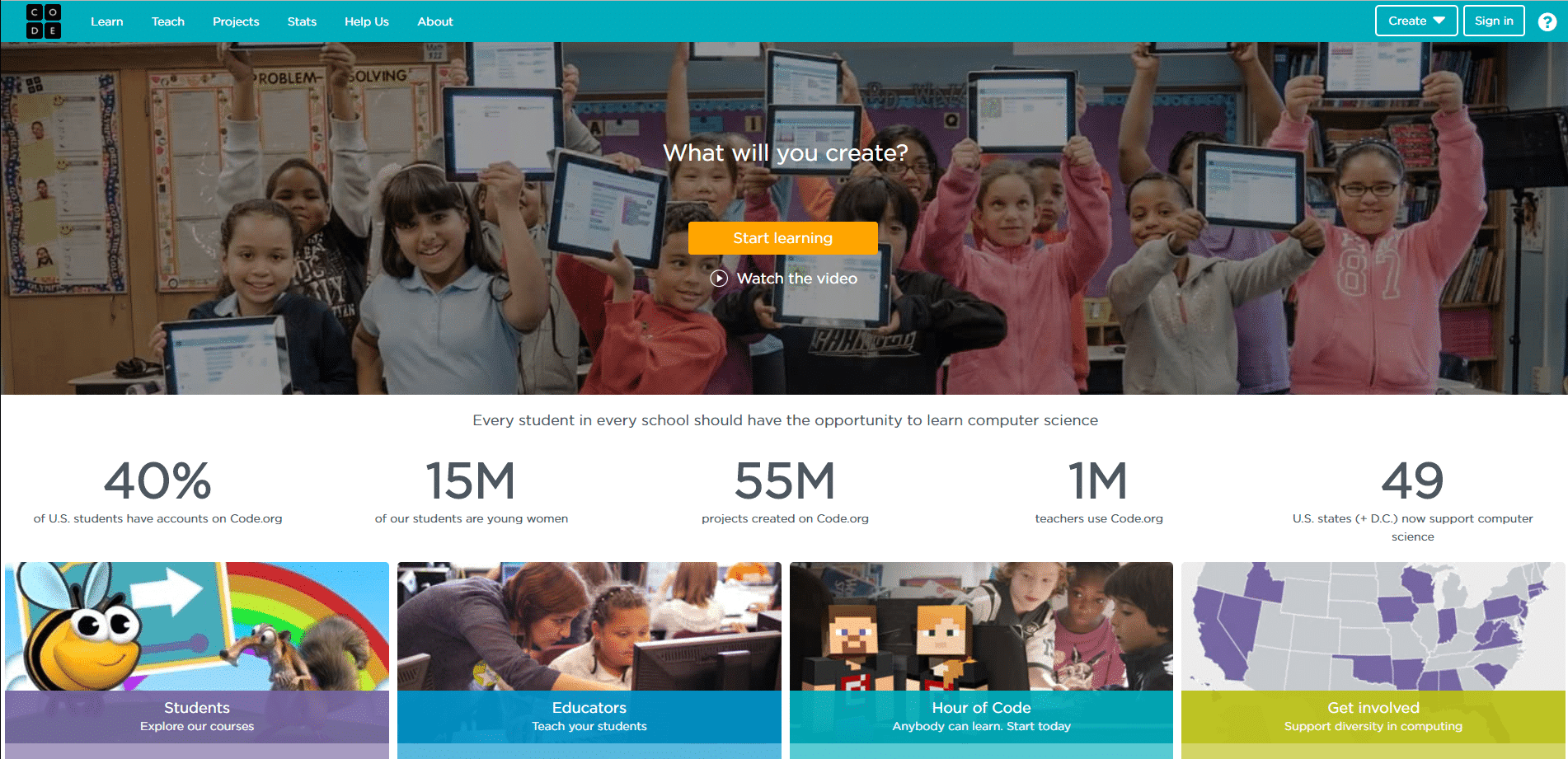 Founded in 2013, the creator of Code.org had discovered that ninety percent of the schools in the United States did not teach coding. The founders did a commendable work of making coding available for everyone and encouraging each and every student to take up coding as one of their core subjects.
Related: A Narrowed Down Guide to Learn to Code for Beginners
In a Nutshell
Coding is one of the pillars that will support the world in the coming future. If we manage to survive the looming threat of climate change, that is. STEMpedia combines both of these seemingly opposite aspects and introduces a worldwide online coding competition where the participants are required to fulfill one or more of the sustainable development goals. Continuing our mini-series of coding-related blogs, we introduce eight best free coding websites for kids to learn how to code.
Feature Image Source: Lucélia Ribeiro