"Video-gaming reduces your attention span. It makes your eyesight worse. Plants violent ideas in your brain." All of us have heard of these and more such disadvantages of playing video games. But how many of these are actually true? And are all video games alike? Apart from the combative ones that involve violence, there is a whole other range of educational video games for kids which allows them to have guilt-free screen time while giving them an impetus to learn.
Several studies have proven that these video games improve learning abilities and enhance understanding of scientific concepts. Moreover, an article published by MomJunction overtly states that playing video games inculcates better problem-solving techniques in the children, sharpens their hand-eye coordination, enhances critical thinking ability, infuses better decision-making skills and magnifies teamwork contribution. Sounds familiar? YES. These are all the core objectives of the STEM method of learning. Thus, educational video games do exist and are packed with entertainment along with intellectual benefits – why would any rational human being refuse that?
Leading Educational Video Games for Fun Learning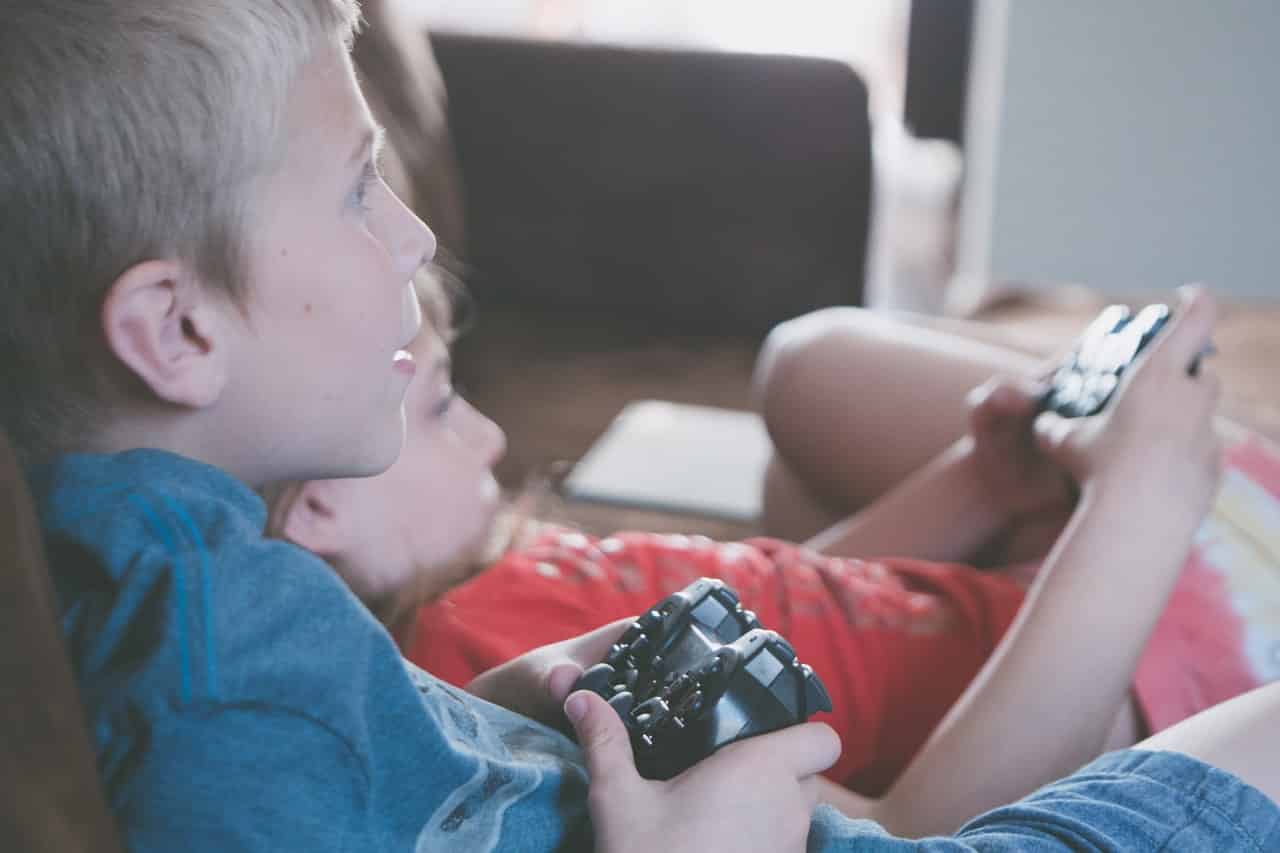 In this blog, we will take a look at some of the best STEM video games for kids that can improve their learning skills and are safe even for 5-year-olds. These games can provide great company to your kids during the lockdown, keeping up with their learning and enjoyment at the same time. Let's dive in!
Also read: Quarantine Parents Guide: Activities for Kids at Home to Fight Boredom
Civilization

Image: time.com



One of the most popular kids video games, Civilization is the perfect blend of fantasy along with a little dose of reality. In this game, the player is required to rule a whole civilization starting from the historical time to the modern era. It requires a fair amount of micromanaging and you are constantly in a competition with two to seven more civilizations. The time span that Civilization covers is larger than most other games giving kids an insight into the timeline of world history. The game begins in 4000 BC, before the Bronze Age, and can last through to AD 2100 with the Space Age and "future technologies". Your child can learn how to micromanage a whole hypothetical kingdom, which will sow the seeds of multi-tasking and decision making abilities in their brain. The gamut of online video games for kids keeps expanding every day and so, it becomes essential to pick the right games for them. This one is undoubtedly one of them.

Fun fact: You can build wonders of the world in this game as well! From the Great Wall to the United Nations, you can build everything if you just let your creative juices flow!

The Magic School Bus

Image: amazon.com



Also a book series and a popular TV show, The Magic School Bus is a gem among educational video games for kids. A perfect example of STEM video games, it promotes learning by doing and lets kids explore science in a fun way. Here, a school bus takes kids to various learning hotspots of scientific concepts like the deep oceans, the surface of Mars, the dense rainforests, and even the human body where they are to play games, complete missions, and conduct experiments to discover new facts and learn about these spaces. Doesn't that sound exciting?!

Scribblenauts

Image: denofgeeks.com



A shining 'star' in the realm of edutainment, Scribblenauts is one of those educational video games for kids that have won several "Best of Show" awards, and the first-ever portable console to win such praise. The main character of the game, Maxwell, is supposed to collect various star-like objects called Starites. To do so, he has to solve multiple open-ended puzzles which he does with the help of various objects which can be animals, household objects, vehicles, famous celebrities (fictional as well as real), and even memes! The archive of these objects actually adds to the player's vocabulary by teaching them new words. The chief purpose of Scribblenauts is to make the kid think outside the box, thus strengthening their cognitive abilities.

Endless Ocean

Image: nintendo.co.uk



Produced by the same company as that of Scribblenauts, Endless Ocean has made its place among fun video games for kids by letting them dive into a thrilling marine adventure where they get to meet and know more about sea creatures and life underwater. In this educational video game, you are a scuba diver looking for treasures in the Manaurai sea. Besides expanding your kids' knowledge about the marine ecosystem, playing this game will improve their problem-solving skills making them adaptable to any challenges that may come their way, and teach them the art of constantly keeping one eye on the final goal despite the roadblocks.

Fun fact: The video game lets you build your own virtual aquarium too.

LittleBigPlanet

Image: vice.com



LittleBigPlanet, a prominent name in association with popular kids video games, is a series of puzzle-platform video games published by Sony PlayStation in 2008. There are various versions of this game such as LittleBigPlanet 2, 3, Karting, PS Visa, etc. which are all about stimulating innovative minds. It follows a plot where kids build their own worlds and manipulate everything in them, developing logic, problem-solving, and spatial orientation skills in the process. In addition to that, they can also customize their character and play mini-games within the primary levels. Having everything from quirky characters to thrilling adventures it is one of those STEM video games that your tiny tots will thoroughly enjoy.

LeapFrog Leapster

Image: wikipedia.com



Designed to develop math and language skills in kids of ages 3-8, LeapFrog Leapster is one of the most popular kids video games. It teaches basic addition, subtraction, shapes, colors, letters, vowels, consonants, and phonetics through a series of games where kids can choose to be accompanied by their favorite fictional characters. Furthermore, unlike other educational video games, the system can be linked to their website where you can download additional games and the LeapFrog Learning Path lets you keep a check on your kid's progress so that you can help them wherever needed.

Big Brain Academy

Image: nintendo.co.uk



Created with an idea that 'heavier your brain, the smarter it is', Big Brain Academy is one of those educational video games for kids that focuses on learning more than anything else. It prepares kids to grasp, retain, and perform better in all areas of life where the brain is at work. This, it does by improving math, memory, and logical and reasoning abilities of the players making them take 5 different skill-based tests namely Think, Analyse, Compute, Identify, and Memorize. Further, they can practice and better their score, and then compete with other players to find out who's got the heaviest brain.

ChemCaper


Do you know what boosts a learner's confidence the most? It is the moment when they feel like 'Hey! I know this.' And ChemCaper's aim is for players to have more such moments. It is one of the best video games for kids who wish to have a stronger grip over chemistry. Here, a chemistry-themed adventure teaches them fundamentals of the subject like scientific apparatus, groups of elements, properties of elements, types of chemical bonding, etc. ChemCaper claims that "players report that they remember 90% of the chemistry concepts learned in the game 6 months after playing it for the first time."
Also read: Educational Movies for Kids to Watch at Home and Get Inspired
In a Nutshell
Everything you hear about video games, good and bad, must be taken with a grain of salt. An excessive amount of video gaming is surely detrimental, but playing video games is not all bad. Educational video games for kids can be effectively used as teaching aids, especially in current times. Each of the games mentioned here covers different aspects necessary for equitable growth of your child's brain including multi-tasking abilities, curiosity, adaptability, and creativity. So, turn to these fun video games for kids to smartly occupy them during the lockdown.
Feature image taken from rawpixel.com