Micro:bit, the pocket-sized computer for kids that we've grown so fond of, became an instant rage when it was launched. The exciting projects, the opportunity to learn to code, and show off their new skills got the kids going. Learning how to code micro:bit was a huge sensation! 
Six years down the lane, we've come a long way since micro:bit, the first actual STEM kit for children. The platforms have become better and the kits, way more versatile. When it comes to micro:bit specifically, there are a lot of platforms that can be used as micro:bit block editors – MakeCode, Scratch, PictoBlox and so on. We're here to tell you why PictoBlox is the best choice for you. 
For those of you who haven't heard of PictoBlox until now, let's start from the basics. 
What Is PictoBlox?
PictoBlox is the best coding platform to learn coding and AI. It is a Scratch based interactive AI education platform. It provides a fulfilling project-based learning experience through its AI & ML tools integrated into a graphical programming platform. This offers several benefits to beginners as well as experienced programmers. It has become an extremely popular option for kids to get started with programming and such related technological concepts in a short span of time. 
PictoBlox offers several innovative extensions such as Artificial Intelligence, Machine Learning, Internet of Things, Dabble Extension and many more. Using these it is possible to create a wide range of creative projects like your own video games and even code your toy robot to follow a particular set of instructions. Some of the best projects to introduce kids to real-time technological applications include virtual assistants, using the AI & ML extension, and home automation, using the IoT extension. 
PictoBlox is compatible with multiple boards such as evive, Arduino boards, ESP32, Lego and micro:bit. Several other features offered by PictoBlox such as the drag and drop functionality, in-built projects and step-by-step guides make it the ideal companion for setting the first step into the world of programming and using it as a block editor for micro:bit. 
One of the best things about PictoBlox is that it is also available as an app. This makes it accessible to all irrespective of the resources at their disposal for all that is needed is a smartphone, which nearly everyone has in this age of technology. So, you no longer need to download and set up different extensions and software to learn to code. Just download the app and code on the go! 
To know more about PictoBlox, check out this comprehensive overview. 
Integration of PictoBlox with micro:bit
PictoBlox works with several different boards and platforms seamlessly, including micro:bit. It is fairly easy to connect PictoBlox to micro:bit using the board extensions. Users have the option to choose between wired or Bluetooth connections as well. 
This easy integration of two different platforms makes it easier for beginners to explore new concepts and techniques in a seamless way. The simplicity of micro:bit and the versatility of PictoBlox gel together very well and offer the perfect micro:bit code editor & board pair. 
Find a step-by-step guide for more clarity here. 
Using micro:bit with PictoBlox, a graphical programming software, lets you easily create interactive projects and programs. Here are the simple steps to get started:
Uploading Firmware 
Download the

Scratch micro:bit HEX file

Open the file manager, do to downloads, then move the scratch-microbit-1.2.0.hex file to the micro:bit folder

Similarly, IOS users can move the __MACOSX file to the micro:bit folder.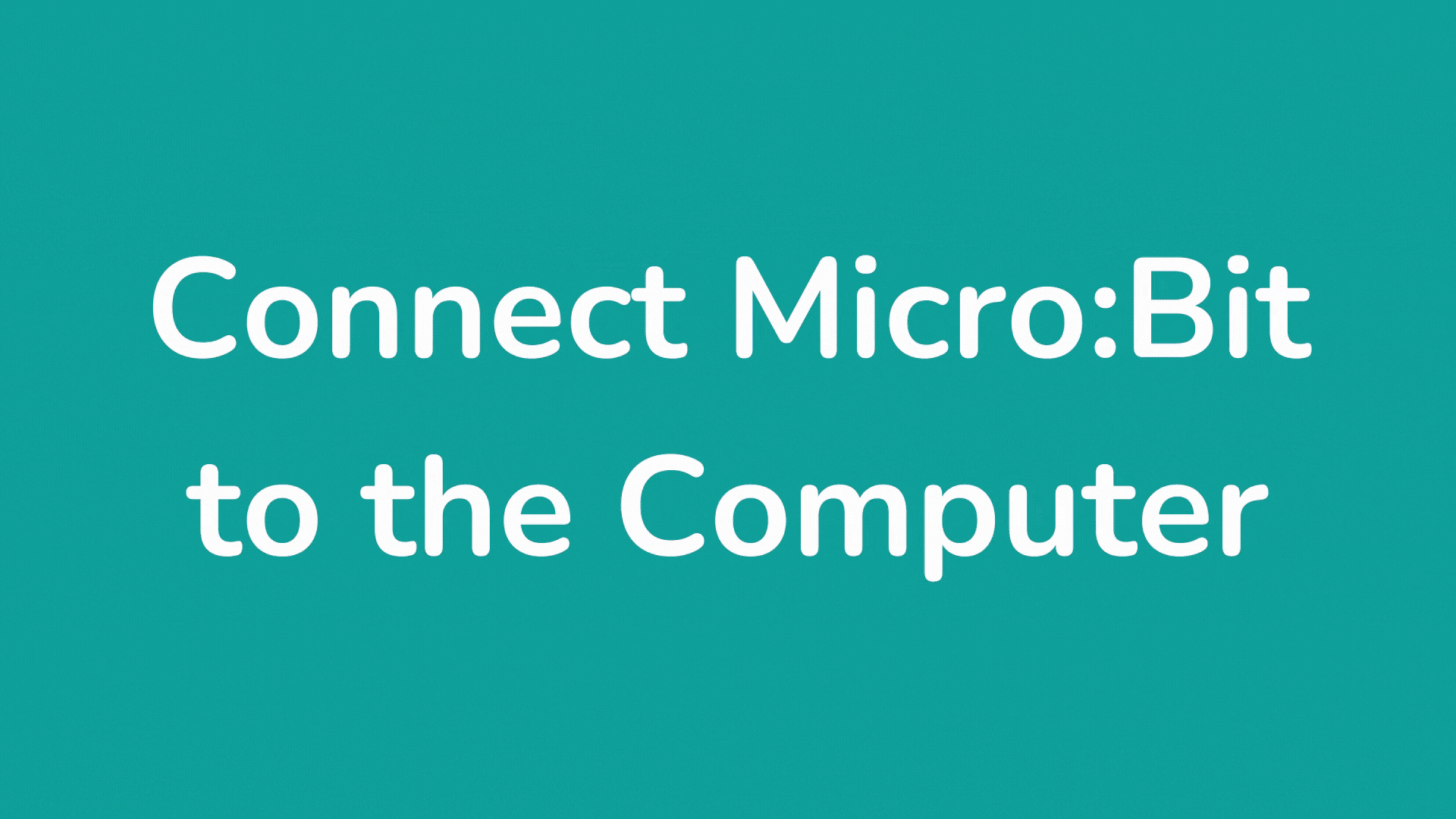 Install PictoBlox & PictoBlox Link
If you haven't already, download and install PictoBlox on your computer. You can usually find the installation file on the PictoBlox website.
You can also connect micro:bit via Bluetooth on Windows & Mac; you will need a PictoBlox Link. Install from here.
Launch PictoBlox & Run PictoBlox Link
After installation, launch the PictoBlox software and PictoBlox Link on your computer.
Select the board as micro:bit
In PictoBlox, select the micro: bit board to access micro:bit-related blocks.
Enjoy your project
Your micro:bit is running the program you created in PictoBlox. Enjoy your interactive project and see your code come to life!
Remember to save your PictoBlox projects regularly and explore the documentation and tutorials available for PictoBlox and micro:bit to reveal the full potential of this combination for coding and AI-related projects.
Benefits of PictoBlox with micro:bit
The integration of PictoBlox with micro:bit offers a lot of benefits to the users as compared to using micro:bit with some other micro:bit block editor. Some of the reasons why PictoBlox is the best choice are listed below – 
Best for Beginners
Using PictoBlox with micro:bit is by far the best choice for beginners. This is because PictoBlox is fairly easy to use and focuses on hands-on interactive learning, allowing users to understand the theoretical concepts in a better way. 
The drag and drop feature of this graphical programming app along with the easy to understand blocks gives it a clear edge over the other micro:bit code editors. The self-explanatory nature of the blocks and the vast resources at the disposal of the user makes it an ideal platform for beginners to get started with programming. 
AI & ML Extensions on PictoBlox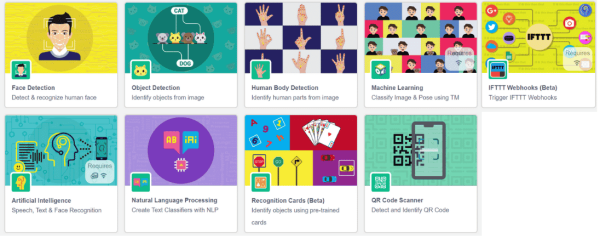 The AI & ML extensions on PictoBlox are one of its best features. It allows beginners to understand technologically forward concepts like AI & ML in an engaging way by making projects hands-on. This rich experience is unparalleled by other micro:bit block editors. 
Another advantage of these extensions is that they make it possible for users to build micro:bit scratch projects based on real-time problems and find a way to solve them. So when inspiration strikes, you know that PictoBlox has got your back! 
Learn more about these extensions on PictoBlox today. 
Compatibility with Generic Sensors & Actuators
True to the DIY spirit, PictoBlox is compatible with a variety of general sensors and actuators. It encourages innovation at the most basic level, which is essential for promoting STEM ideologies and a research mindset. 
So when it comes to revolutionary changes, PictoBlox offers you all the features and resources you need to bring it about! 
Available on Smartphones
One of the most convenient features of PictoBlox is that it is available for smartphones. You can simply go to Google Play or the App Store and download the app as you do for others. It easy to navigate and get familiar with. Moreover, it eliminates the need for you to set up the software on a computer and sit for hours to get a hang of coding, as it is in the case of most other micro:bit code editors. All you have to do is download the app and you can code on the go! 
Getting Acquainted with Different Platforms
PictoBlox is compatible with a variety of platforms and several different types of boards. This unique feature allows PictoBlox users to get acquainted with different platforms and learn through trial and error. This method of hands-on learning is by far one of the best ways to get an unshakeable grasp on new concepts. With PictoBlox as your learning partner, you have the opportunity to make your programming journey worth it and all the more fun! 
Available in Multiple Languages
Overcoming the language barrier is often difficult, but PictoBlox makes that possible too. The availability of multiple languages makes PictoBlox more accessible to all as compared to other code editing platforms. Once you download the software or the app, it's pretty easy to navigate and select the language that you're most comfortable with. 
DIY Project Using micro:bit & PictoBlox
Using PictoBlox with micro:bit to make DIY projects will truly help you to unleash your creativity and help you learn how to program micro:bit with PictoBlox. Here is one such example of the type of projects you can make by integrating these two platforms – 
Face-Recognition Based Attendance System
This interesting ML project is truly one-of-its-kind. It allows the user to create an automated attendance marking system based on the AI concept of face recognition. Connect PictoBlox with micro:bit and you're ready to get started. 
Find a step-by-step guide to the project here.
In A Nutshell
PictoBlox is the best AI education & graphical programming software to use with several different platforms, including micro:bit. With its treasure trove of unique features and resources, PictoBlox makes for the ideal partner to explore the STEM world with. Its easy-to-use interface makes navigating the software a very simple task which is a huge advantage for beginners. 
The drag and drop feature of this graphical programming software coupled with the easy-to-understand blocks makes it the best choice for people who are just getting started with micro:bit block editors. If you want to kickstart your STEM journey as well, the PictoBlox and micro:bit combo is perfect for you! 
If you haven't already checked it out, follow the link below to find out all about the latest features of PictoBlox and download it –