Kids have been fascinated with all things moving electronically ever since the dawn of robots. There are plenty of options available for kids in the market nowadays. With the STEM industry growing rapidly, kids can easily experience what it feels like to be able to build robots from scratch.
Related: Surprisingly Obvious Reasons Why Robotics Should Be Taught in Schools
Listed below are some of the most outstanding programmable robot kits that have taken the market by a storm.
Bioloid STEM Standard Kit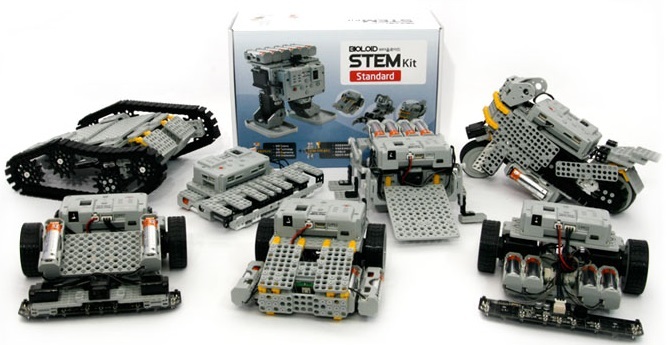 The Bioloid STEM Standard Kit consists of 7 example robots and educational material for 21 weeks. It starts with teaching STEM from the very basic and then moves up to advanced levels on the electronic, mechanical and programming principles of the robot. By using this kit, concepts of physics such as the centrifugal force, centripetal force, sound, differential gear, steering mechanisms, and other more principles are explained. It is recommended for kids since it has a complete training program that proves to be quite helpful for those just starting into robotics.
You can find the kit HERE.
SunFounder Crawling Quadruped Robot DIY Kit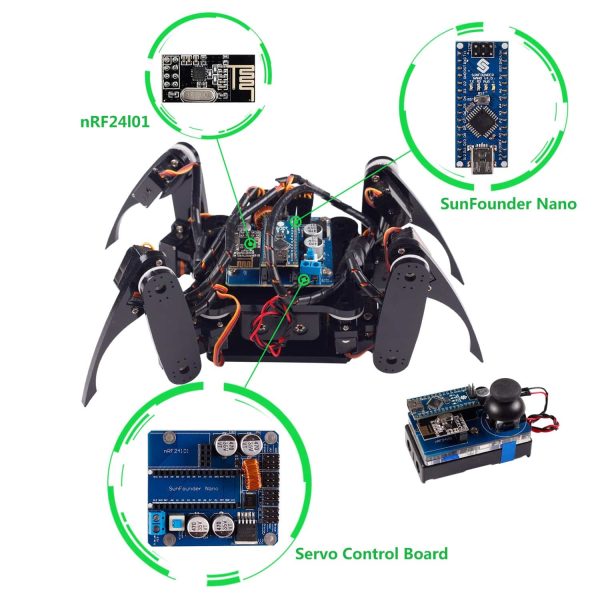 This has everything one requires for building a cool quadruped robot that can be controlled wirelessly. It can easily be controlled remotely using a remote controller that is provided in the kit. The robot can move forward, backward, left, and right, dance or many more movements. At the heart of the kit is the SunFounder Nano board. A SunFounder Servo Control Board integrates battery, servo, Nano board, and nRF24l01 wireless module together. This kit is ideal for small projects.
You can find the kit HERE.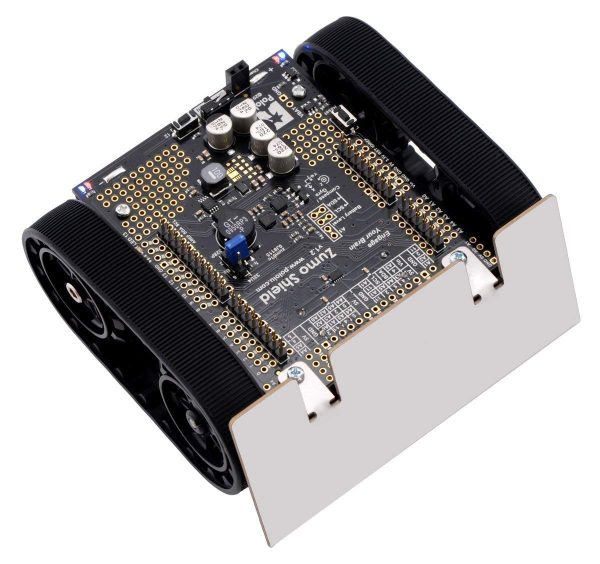 This kit contains most of the parts required for building an Arduino-controlled Zumo robot. It includes a Zumo Shield for Arduino, a Zumo chassis kit, and a Zumo blade. To complete the robot, you will also need a pair of micro metal gear motors, four AA batteries, and an A-Star 32U4 Prime or Arduino to complete your Zumo robot. The motors, batteries, and Arduino sold separately.
You can find the kit HERE.
Robot Shield with Arduino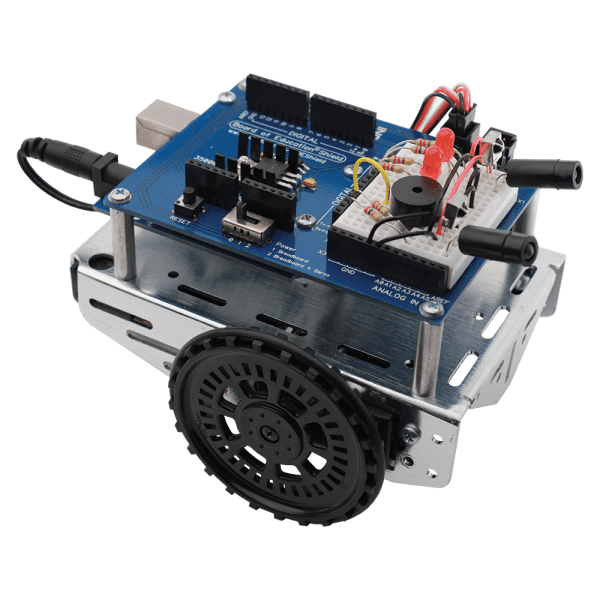 Robotics Shield Kit is a complete package for DIY robotics. It includes an Arduino Uno, a programming cable, and 270+ page printed tutorial which include 40 hands-on activities. It is an outstanding kit for learning circuit-building, programming in Arduino IDE, and robotics simultaneously in a comprehensible step-by-step manner thus making it suitable for middle school, high school, and even robotic workshops for kids.
You can find the kit HERE.

STEMpedia's evive Starter Kit is different from rest owing to its unique plug-and-play interface that offers many more possibilities. The kit lets the children explore the realm of DIY with an ability to teach them while they learn. The edutainment tool at their hands is the best there is.
With this kit, kids can create more than 100 DIY projects which let them explore the limitless possibilities of making with several versatile electronic and mechanical components.
The kit also has a comprehensive manual, The Young Makers' Guide, which is an amalgamation of tutorials and how-to's. The kit not only lets kids create but also teaches them much more in the course of their edutainment. It also provides them with software tools – Dabble and Pictoblox – which can be used to give the projects the technological edge they need.
Dabble is a project-making SMartphone app that transforms your Smartphone into a virtual I/O device and lets you control and communicate with hardware via Bluetooth, access sensors like the accelerometer, GPS, camera, and proximity and other features of your Smartphone.
Pictoblox is a Scratch 3.0-based graphical programming software that is the ideal companion for setting the first step into the world of programming. Its user-friendly interface and drag-and-drop functionality eliminate the need to memorize syntax.
All in all, evive turns out to be the best kit on our list.
You can find the kit HERE.
Related: 3 Reasons Why You Should Get the STEMpedia Starter Package
In a Nutshell
STEM education has been in the limelight for the past decade for all the right reasons. It gives kids the opportunity to learn, create, modify, and the chance to understand the roles of different streams such as arts, architecture, technology all over the world. And robots are the most illustrated example here.