When parents and educators wondered about engaging their kids and students during the pandemic, they looked at Codeavour 2020 AI, a competition which not only develops important 21st-century skills, but also sensitises them to world problems and encourages them to become active contributors. Participants of the competition bring in innovations for problems that need to be solved under various sub-themes which fall under the primary theme Making the World a Better Place. Let's learn more about the five sub-themes.
Note: If you'd like to know about the Why, How and What of Codeavour 2020 AI, you can read it here.
Beat the Pandemic with AI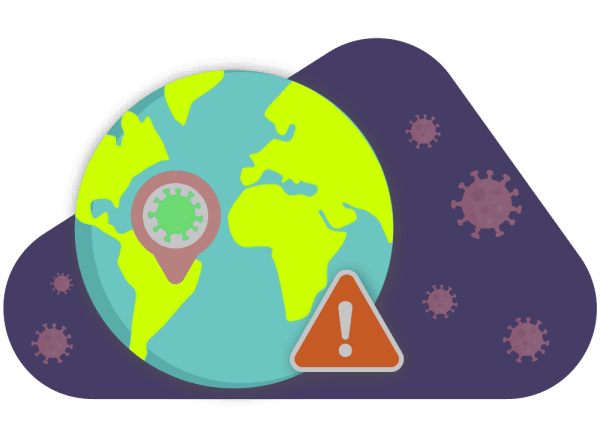 In the past couple of decades, AI has been proving itself in handling major global events. AI is being used to detect and map the spread of wildfires, use rainfall records to predict floods, "listen" to seismic activity to predict earthquakes and even detect disease outbreaks! Historical records and real-time data are helping AI to give out the desired results.
A perfect example of this would be an AI program developed by BlueDot spotted COVID‐19 9 days before [1] WHO announced the emergence of a new novel coronavirus after the first case [2] was detected in China on December 31st 2019. The same AI program also detected a zika virus outbreak in Florida. Though AI cannot overcome a pandemic as of now, its role certainly helps alert anomalous disease outbreaks and check the spread of such pandemics.
With this belief, Codeavour 2020 AI enables your solution-oriented minds to build suitable AI-based solutions to solve world problems like beating the pandemic. From contact tracing apps to hospital bed trackers and checking the temperature of individuals in crowds using AI-powered computer vision, imagination is your limit.
Think Automation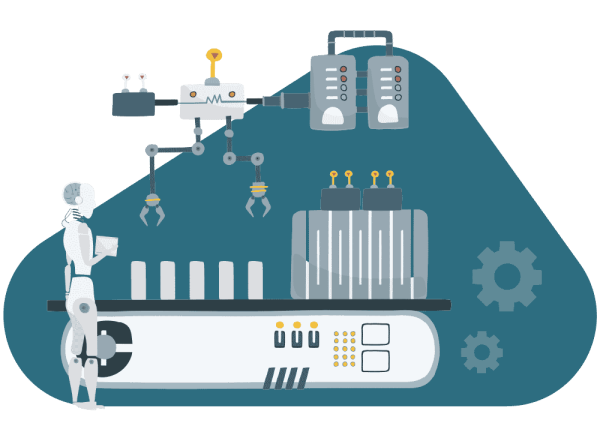 Why is automation important or needed you ask? If everyday tasks like making beds, sweeping and mopping the floor, ironing and folding clothes, etc. are automated, you'll be able to focus more time on doing other, more valuable tasks like reading, spending time with family, learning something new, walking your pet, other recreational activities, etc.
Let's have a look at some real-world examples- 
China uses drones and robots to perform contactless delivery for food, medicine and other goods and to spray disinfectants and sanitize public areas, hospital wards, other high-risk rooms, etc. during the Covid-19 pandemic. These systems are automated to perform at regular time intervals, when areas are vacated and other such specified times.

Coming to home automation, there is a good amount of smart home systems that let you adjust the lights, music, air conditioning or thermostat, security, and other systems from mobile devices. Robotic vacuum cleaners like the popular

Roomba

automatically clean floors and carpets. There are even robotic units in development that fold laundry!
With every new service or product which helps automate current everyday tasks, it is understood that we are moving towards solving everyday problems. For instance, something as simple as plugging in earphones or a charger is being automated with wireless earphones and charging systems.
Codeavour 2020 AI provides a space for participants to build automated systems or proof of concept ideas. From anything to automated car doors and lifts/elevators reaching the floor you're on before you hit the button, imagination is your limit.
AI and Coding for the Win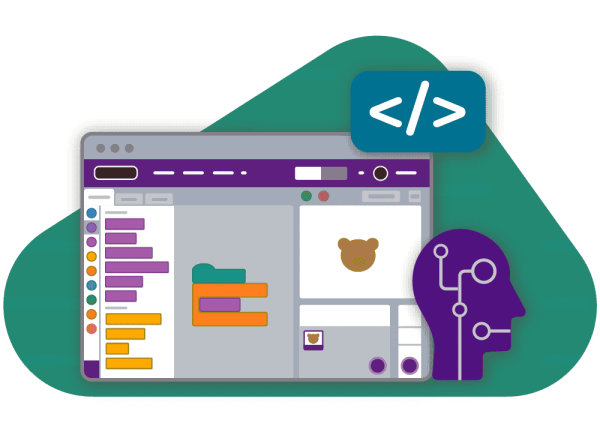 Codeavour 2020 AI has a space dedicated to pure AI and coding for all you abstract fanatics.  You can build an eclectic choice of software-based projects using computer vision, speech recognition and text recognition.
There are tonnes and tonnes of AI and coding based projects out there that you can make, anything from a smart calculator (using text recognition to perform mathematical tasks) to a voice-based dictation program (using speech recognition to convert speech into text) and make a program that uses computer vision to make a character dance as you do. Innovations for problems that need to be solved, imagination is your limit.
Also read: 10 Easy AI and Machine Learning Projects for Students and Beginners
Entangling Transport Systems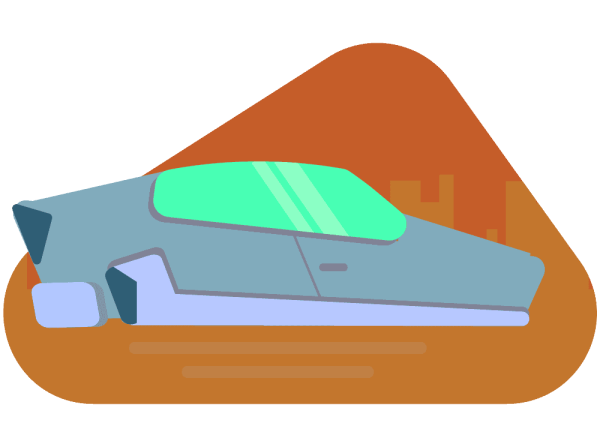 All the rage about Elon Musk's Tesla cars (other than being electrically powered) is owed to their use of AI to allow cars to become better over time, instead of degrading like other cars. Let's see examples of how AI is also being used elsewhere in different transport systems –
Road: Many huge trucks carry all sorts of goods like mobiles, furniture, food, construction materials, etc. to different cities. And it is a common sight to see 3-4 trucks carrying the same things one behind the other. AI makes it possible for "truck platooning" – where several trucks travelling closely behind each other, can automatically and simultaneously accelerate or brake. This helps to increase the capacity of roads via an automated highway system. There are hopes that this AI method will evolve to allow 1 driver to control more than 2 trucks!
Air: AI has been in use in aviation for decades. But now, we are entering a new era of AI for aviation. New advanced business intelligence changes the way sales, marketing, pricing, and fleet management of flights is done. An example could be using historical and real-time data about passenger behaviour into real-time changes on website content.
Water: Autonomous ships are an obvious application of AI in sea/water transport. AI allows us to optimize networks and routes, which could reduce fuel costs and emissions and also help keep check of environmental damages shipping accidents cause (like oil leakages).
With plenty of more of such examples, we believe, participants of Codeavour 2020 AI can bring in innovations to transport problems that need to be solved. Like contributing to the development of self-driving cars, gesture-controlled robots and road traffic management systems, imagination is the limit.
The 2020 Space Odyssey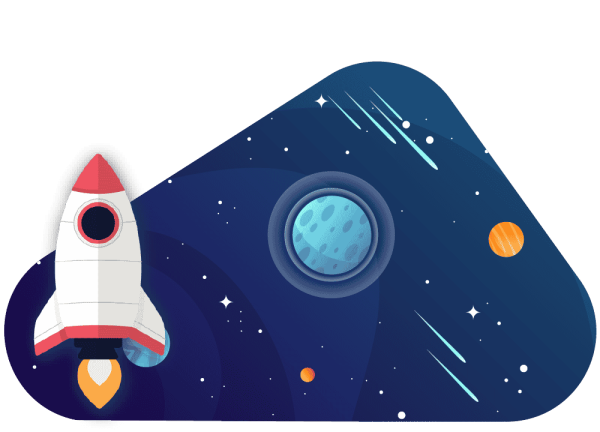 Sky's the limit? Not anymore. With countries like the USA and India now enabling private firms to set up control centres and launch satellites for communication, imagery, remote sensing and other things, it opens up great scope for growth, research and development and job opportunities. They can offer the capacity to commercial and societal communications and supply systems and solutions to international markets, thus globally uniting space technology.
With the space race now opening up to private companies, Codeavour 2020 AI is a perfect opportunity for aerospace aspirers to make their small steps into giant leaps. If a child is into space tech right now, they might grow up and launch into space something way better than a car.
Innovations for space problems to be solved include efficient rocket launching systems or clearing space debris or even building space exploration robots like rovers and orbiters, imagination is your limit.
In a Nutshell
Learning that is experiential and combines real-world knowledge and research enables us to have a strong grounding in whatever skill we set out to learn. Codeavour 2020 AI combines some of the pressing problems to be solved in the world and learning AI and coding so participants gain all-round development while bringing in innovations and solving real-world problems.
Register here to participate at Codeavour 2020 AI.
Don't miss out, innovate on.
Note: Check out our vast library of projects to get ideas and inspiration here.