The world is going through testing times and we've seen abounding closures in the past month including shutdowns on schools and other educational institutions. Though these institutions are necessary, learning doesn't need to be confined in their walls. Technology has made sure that education doesn't suffer. Today, learning can be done anywhere. With virtual learning to the rescue, this article aims to acquaint you with our storehouse of online learning resources which consist of the best online courses and free learning websites for kids. So, let's have a look at the various online learning platforms which will allow students to learn from the safety of their homes in these uncertain times.
Related: 3 Reasons Why Digital Learning More Prevalent Now Than Ever
evive Starter Kit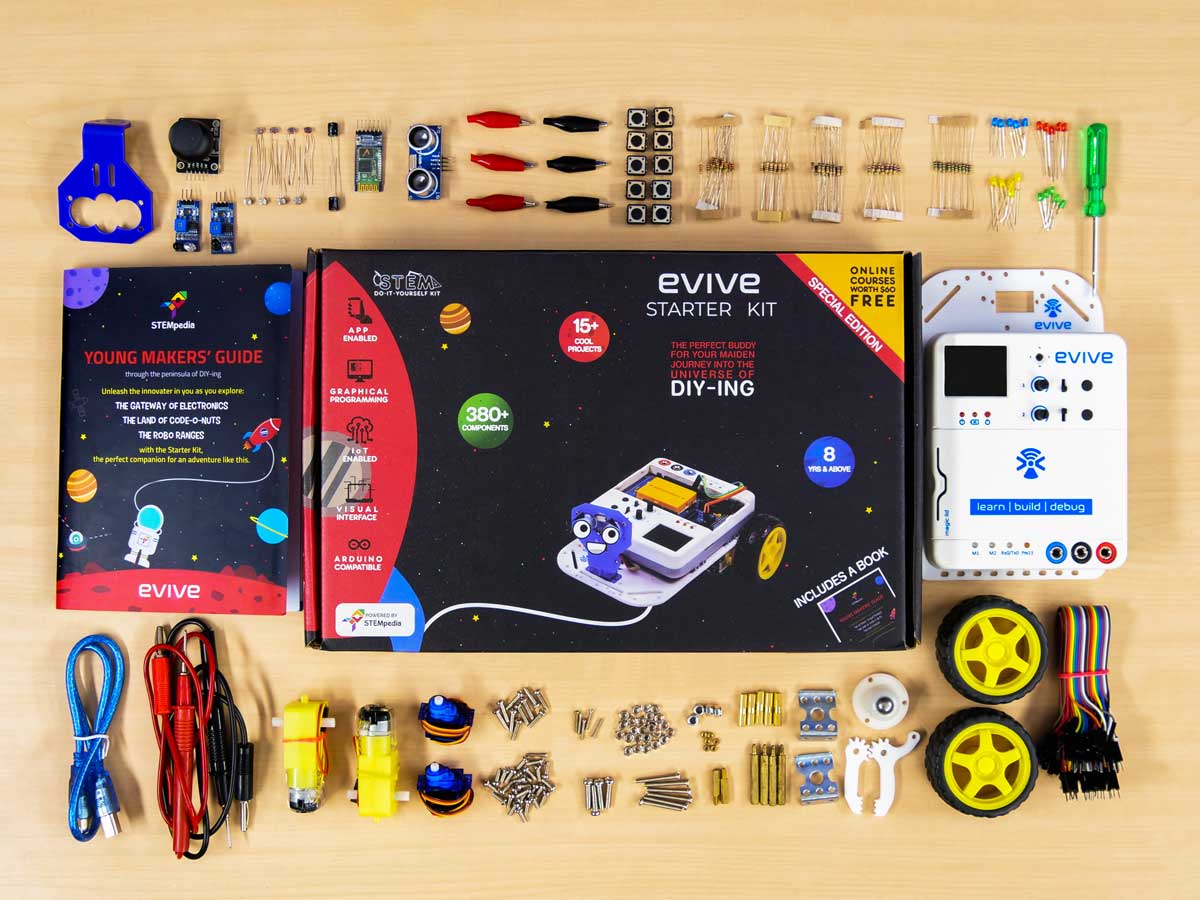 The evive Starter Kit is a STEM robotics kit with evive, a versatile electronics prototyping platform with a plethora of features at its core. It is an ideal way to introduce oneself to the world of electronics, programming, and robotics. It comes with one of the best online courses that teach the 'hows' and 'whys' of electronics, programming, and robotics with a hands-on approach via engaging videos, textual instructions, quizzes & assessments. and DIY projects which enhance the user's knowledge of STEM concepts and their applications. These hands-on projects are fun to participate in and a great way to get rid of boredom these days. With more than 100 activities and one of the best online courses on STEM education, this kit is a perfect pick for substantial virtual learning. Get started with evive and get access to tutorials and some of the best online learning websites.

There's also an offer running on the evive Starter Kit for a limited period with which you can get it for 30% OFF along with the 3 premium online courses on electronics, programming, and robotics worth $59.99 each for free! You can find the offer HERE.
PictoBlox: Graphical Programming Platform 

PictoBlox is a Scratch 3.0-based graphical programming software that is among the best online learning resources to learn and perform easy programming. Its user-friendly interface and drag-and-drop functionality eliminate the need to memorize syntax and rules that is the case in traditional programming languages and oftentimes scares children and makes them hesitant. This makes it a beginner-friendly programming platform. It creates a virtual learning environment where students develop skills such as logical reasoning and problem-solving – the must-have skills in today's technology-driven world. Download it now and get started with this block-based programming software, an easy and fun way to learn to code by jumping right into practical coding by animating games, programming and controlling robots in real-time, making interactive DIY projects, and much more.
Besides these online learning platforms, there are other multiple online learning resources that STEMpedia has to offer which makes it one of the most preferred e learning websites for kids. Let's have a look!
Online Courses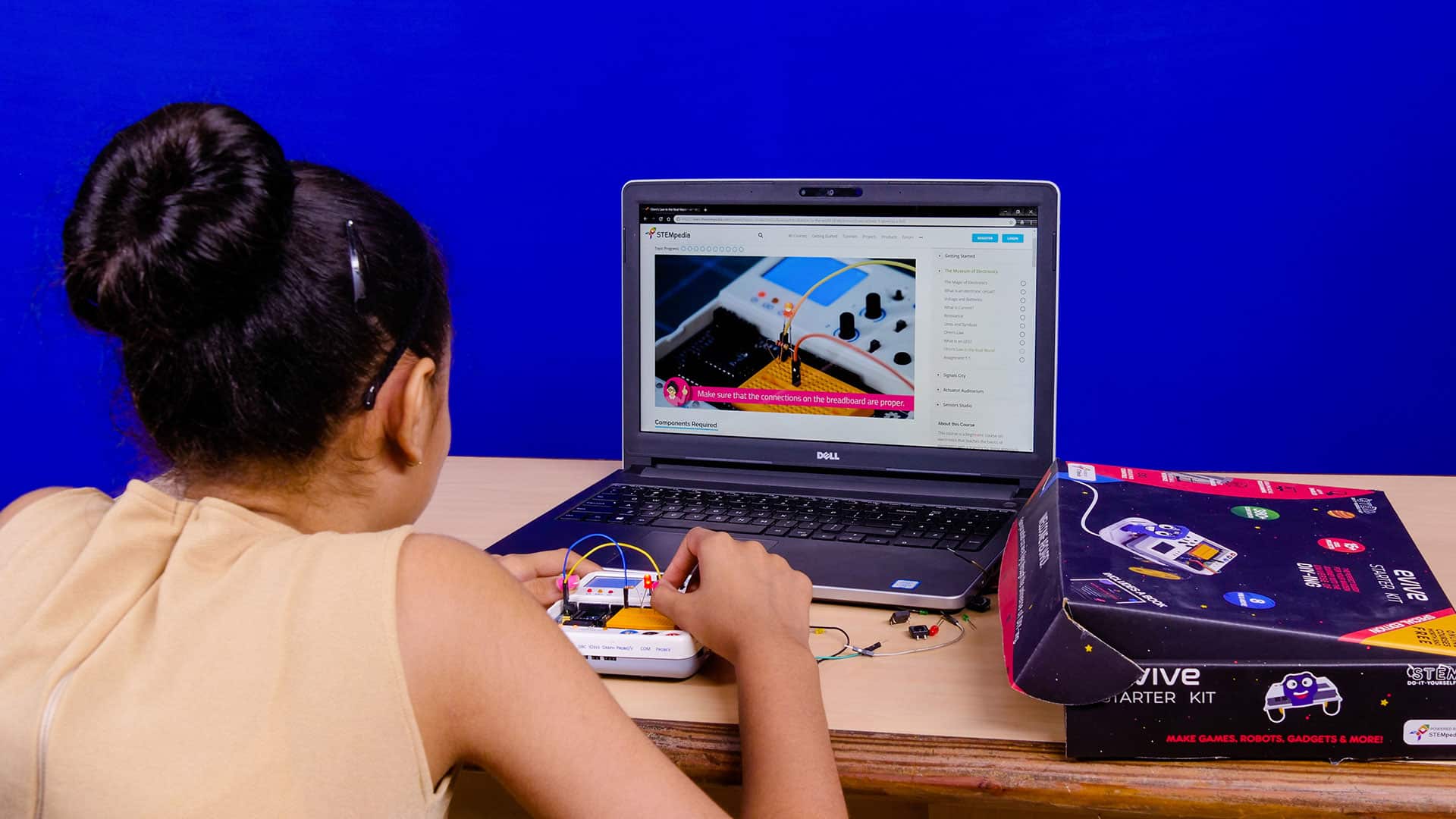 Who could've thought of learning the complexities of electronics, programming, and robotics sitting in the comfort of their home? And that too in a way that doesn't make it seem complex! Under the STEM Safari Courses, we bring to you a series of one of the best online courses on STEM education that teach the basics of electronics, programming, and robotics with a learning-by-doing approach. With videos designed especially for beginners, explanations for underlying concepts, assembly instructions, circuit diagrams, coding instructions, quizzes, and assessments, they are a perfect way to start without leaving crucial concepts behind. You can check these online courses out HERE.
Tutorial Hub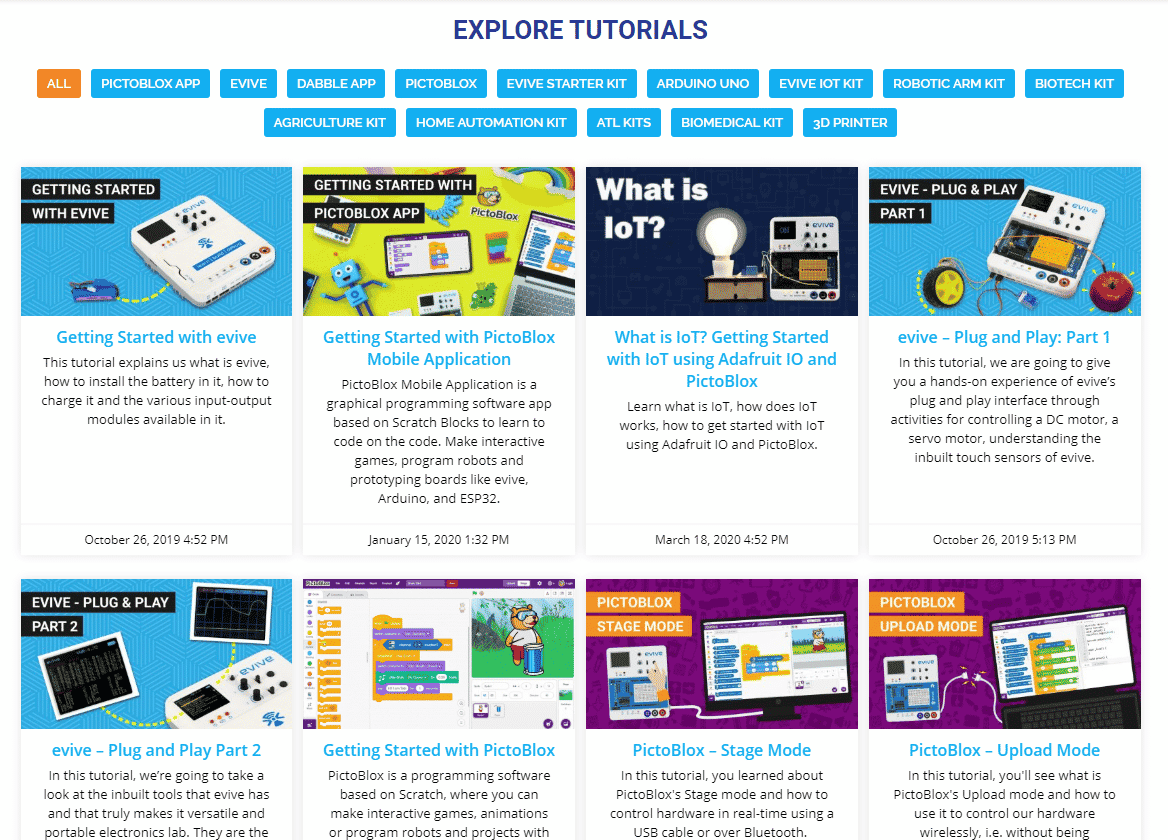 Our tutorial hub acts as a free e learning website for kids with several modules on the usage of all the online learning resources mentioned. It also guides students to perform and monitor various hands-on STEM activities and learn certain theories along the way. You can find the tutorials here.
Related: STEAM Activities: 15 Easy STEAM Projects for Kids to Make in the Classroom
In a Nutshell
With virtual learning as the key, STEMpedia is all equipped to help you face the quarantine in an exciting and educative way. Let this time not go to waste and keep learning with these online learning resources on one of the best online learning websites. So, don't step out to get the virus. Instead, step up on online learning platforms to get the knowledge home.