Master Legged Robots with Quarky Quadruped Kit!
The Quarky Quadruped robot is a powerful four-legged robot designed to walk on different types of terrain while maintaining its stability. Taking inspiration from spiders, it uses 8 servo motors and 2 degrees of freedom in each leg to create different motions that ensure passive stability. It is an easy-to-build machine that provides versatility and efficiency while exploring.
Additionally, the kit comes with a book and online resources that offer comprehensive instructions and guidance for more than 15 different projects with the Quadruped. The book provides detailed information on how to assemble and program the robot for different applications using Block and Python coding.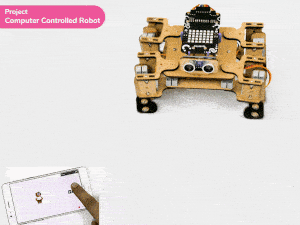 Wirelessly Controlled Quadruped
In this tutorial, you will learn how to control a quadruped robot using the arrow key program.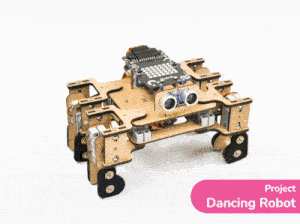 Dance Sequence with Quadruped and Music
Create a dance sequence with Quadruped and Music using PictoBlox.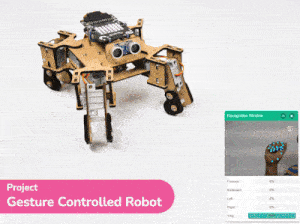 Hand Gestures Controlled Quadruped with ML
Discover machine learning's ability to control Quadruped robot through hand gestures.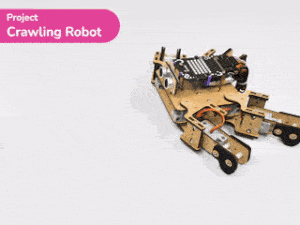 Crawling Motion with Quadruped
Create crawling motion with quadruped robot using servo control.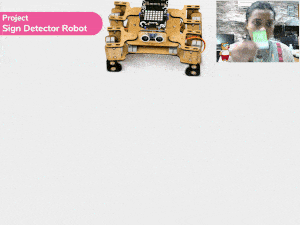 Sign Detection with Quadruped
Adjust the detection area and identify signals like 'Go', 'TurnRight', 'TurnLeft', and 'Stop' to control the movements of a four-legged robot.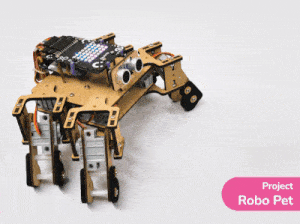 Quadruped Robot Detect and React to a Hand
Make Quadruped robot sense and react to a hand nearby like a pet.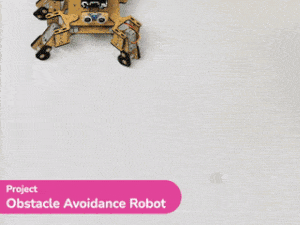 Quadruped Obstacle Avoidance
Make obstacle avoidance robot with an ultrasonic sensor that detects obstacles intelligently.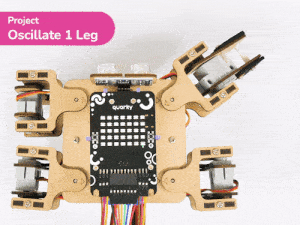 Oscillator Concept for Quadruped
Discover how oscillators help Quadruped robots move smoothly.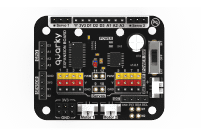 1 x Quarky Exapansion Board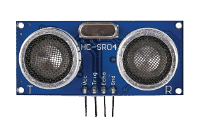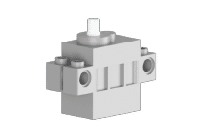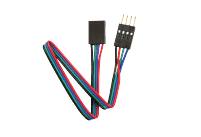 1x 4 Pin Ultrasonic Connector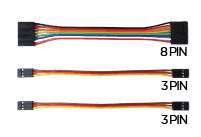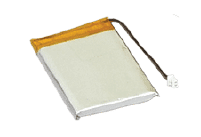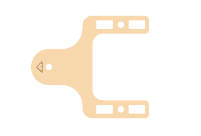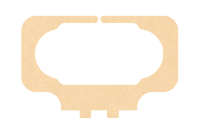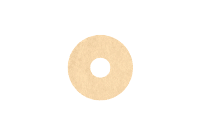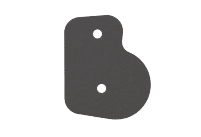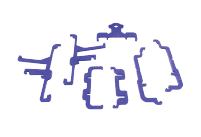 1 x Quarky Purple Plastic Set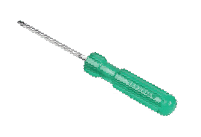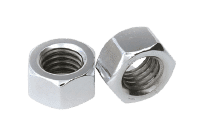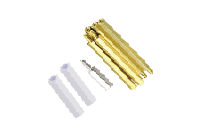 4 x M2 Standoffs (30mm) | 4 x M3 Metal Standoffs (10mm) | 12 x M3 Spacer (20mm)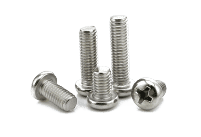 4 x M2 Bolt (6mm) | 16 x M3 Bolt (8mm) | 36 x M3 Bolt (12mm)
Ready-made Quarduped Movements
Ready-made Quarduped Actions
Code Quarky Quadruped with PictoBlox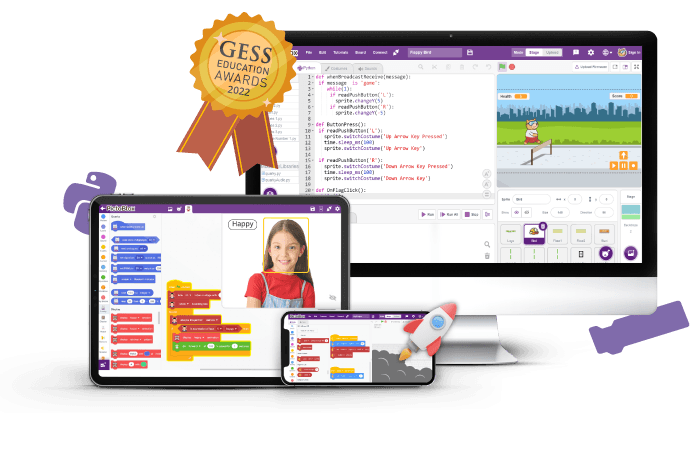 PictoBlox - Your Learning Companion
PictoBlox is a creator platform that allows students and teachers to create projects in AI, ML, and robotics. With the ability to code in both Block and Python environments, it's easy to create projects with an array of features.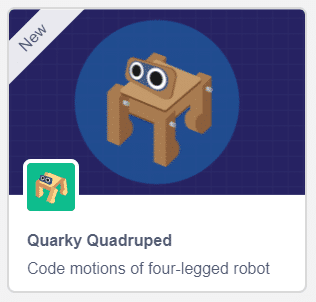 Quadruped Extension & Library
Quarky Quadruped Extension lets you effectively control the Quadruped without any hassle by incorporating the Quadruped controlling block and functions directly into your projects. The extension comes equipped with top-notch documentation that provides a thorough guide on how to maximize the potential applications of the Quadruped.
FAQs on Quarky Quadruped Addon Kit