The implementation of artificial intelligence (AI) and machine learning (ML) into daily usage has been on the rise and it is influencing our lives more than ever today. From AI in healthcare and transportation to AI in education and entertainment, there's hardly any aspect of life which AI and ML have not yet influenced. However, for it to contribute to a country's progress, the youth must understand what AI and ML are and how they work. But, how to learn artificial intelligence and machine learning?
In this article, we'll take you through a comprehensive (but not exhaustible) list of best AI learning resources covering best artificial intelligence online courses for kids, AI tutorials for beginners, AI projects for kids, and some of the other best websites for those looking for resources on how to learn artificial intelligence and machine learning.
Also read: AI for Kids: Advantages of Artificial Intelligence and Machine Learning for Kids
How to Learn Artificial Intelligence
With the increased awareness about the importance and scope of artificial intelligence and machine learning, it becomes necessary for kids today to prepare themselves for an AI future because AI and ML will play a huge role in it. And to make themselves AI-ready, they must understand how AI and ML work.
After having understood the importance of learning AI and ML, students now find themselves facing a second question – how to learn artificial intelligence and from where?
The best tip for how to learn artificial intelligence, or anything for that matter, is to learn by doing. The more you get physically involved in whatever you're learning, the better you'll understand it.
The best way to learn about anything is by doing.

– Richard Branson
Once you're clear about this aspect about how to learn anything, we're ready to really focus on how to learn artificial intelligence. Contrary to popular belief, you don't need to know how to code before you can start learning AI. Before anything else, you must first learn what AI really is and what we're trying to achieve with AI. You can learn to write code anytime but if you really want to know how to learn artificial intelligence, it is by first understanding the underlying concepts about AI. Coding will help you work on those problems and solve them.
Best AI Learning Resources for Kids
The next step is to look for AI learning resources There are a plethora of AI learning resources out there for you to choose from and so many options can leave you entirely confused. But don't you worry; we've already selected some of the best AI learning resources to help you choose the right one for you.
CrashCourse – Artificial Intelligence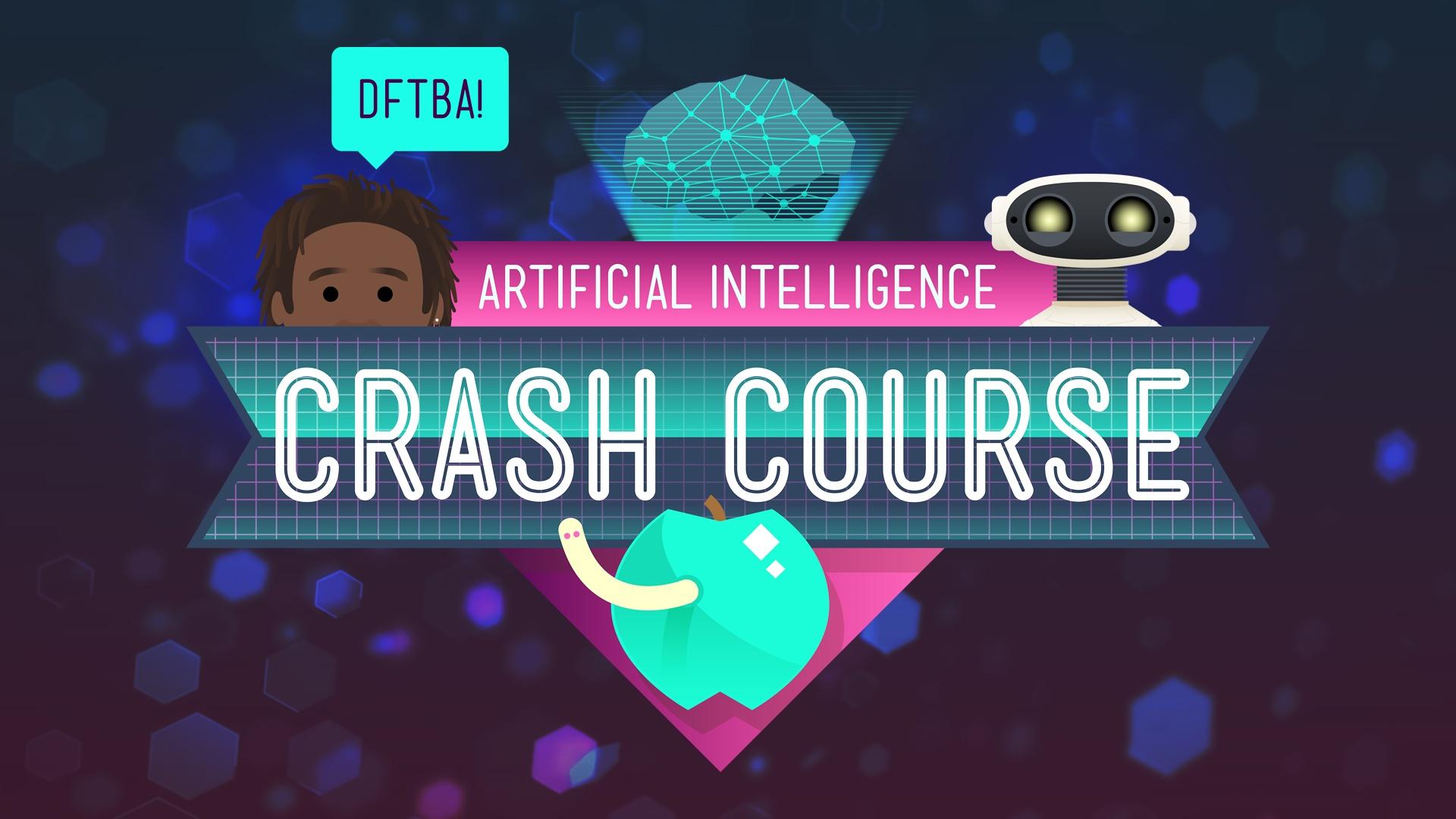 If you're a self-sufficient, self-learning kind of person looking for a fun and easy artificial intelligence online course that's free, then CrashCourse's artificial intelligence online course is a good AI learning resource for you. This video-based artificial intelligence online course spanning over 20 episodes, introduces you to the basics of AI, the principles and applications of machine learning, applications of artificial intelligence, AI future, and much more.
CrashCourse's artificial intelligence online course has quite an informal and funky vibe to it that makes the course quite engaging and fun to watch. CrashCourse is an extremely popular YouTube Channel famous for its informal, humorous, and easy-to-understand videos. So, you can definitely count on it if you want to learn artificial intelligence and machine learning basics.
STEMpedia's AI Tutorials for Beginners & AI Projects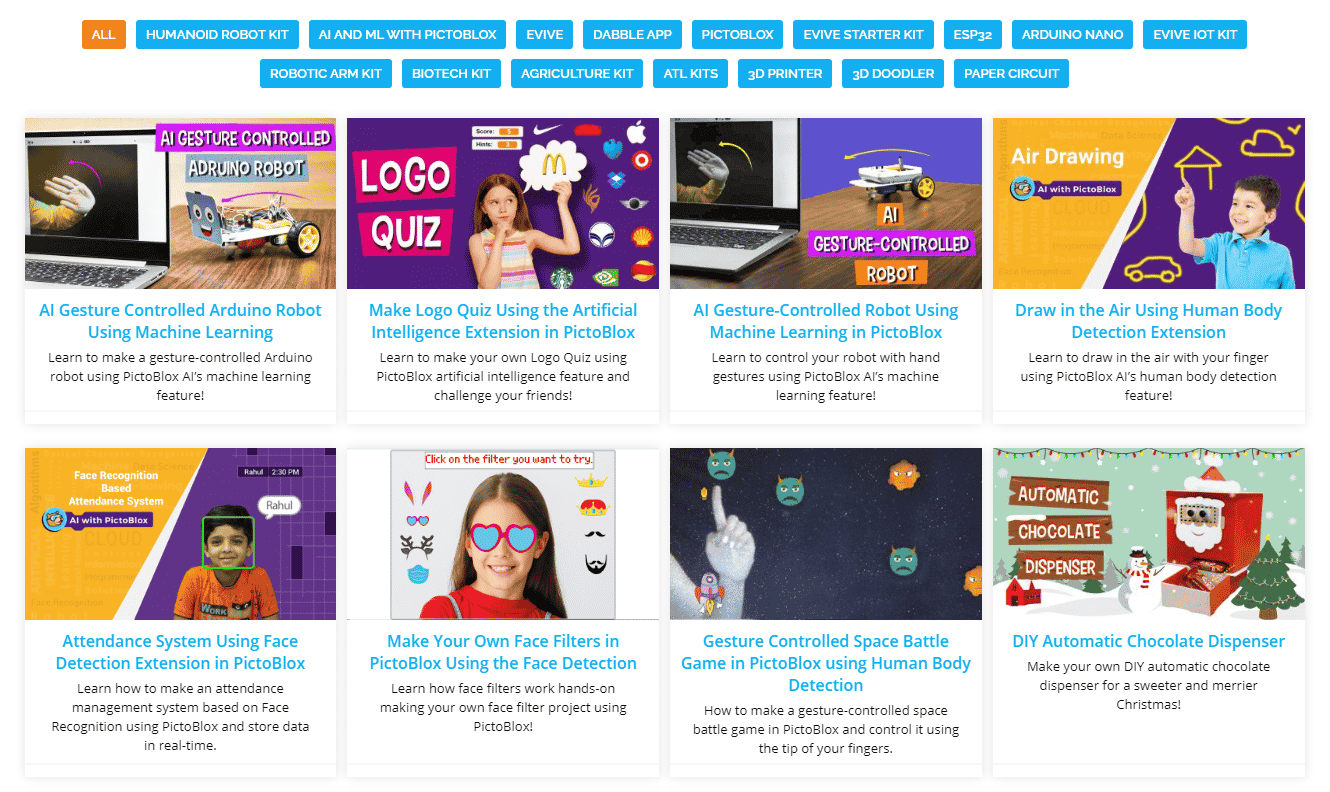 While CrashCourse artificial intelligence online course is, without a doubt, quite engaging and informative, it may get a bit difficult when it reaches the hands-on-learning part for those who don't know Python (the coding language, not the snake :P).
So, does that mean you can't fully understand artificial intelligence and machine learning unless you know Python? Not quite! You can try out our AI tutorials for beginners and AI projects. What makes them different from the course is that they have especially been designed for those who don't know Python or coding for that matter.
Our AI tutorials for beginners are based on PictoBlox AI, an AI education platform developed by us for kids. PictoBlox AI has a graphical programming interface that makes learning to code as easy as making a jigsaw puzzle. With PictoBlox AI, they can learn to code their own programs and make fascinating artificial intelligence projects such as like face recognition-based attendance systems, gesture-controlled robots and games, AI-based logo quiz, and much more in an engaging way.
Artificial Intelligence for Kids – Online AI Course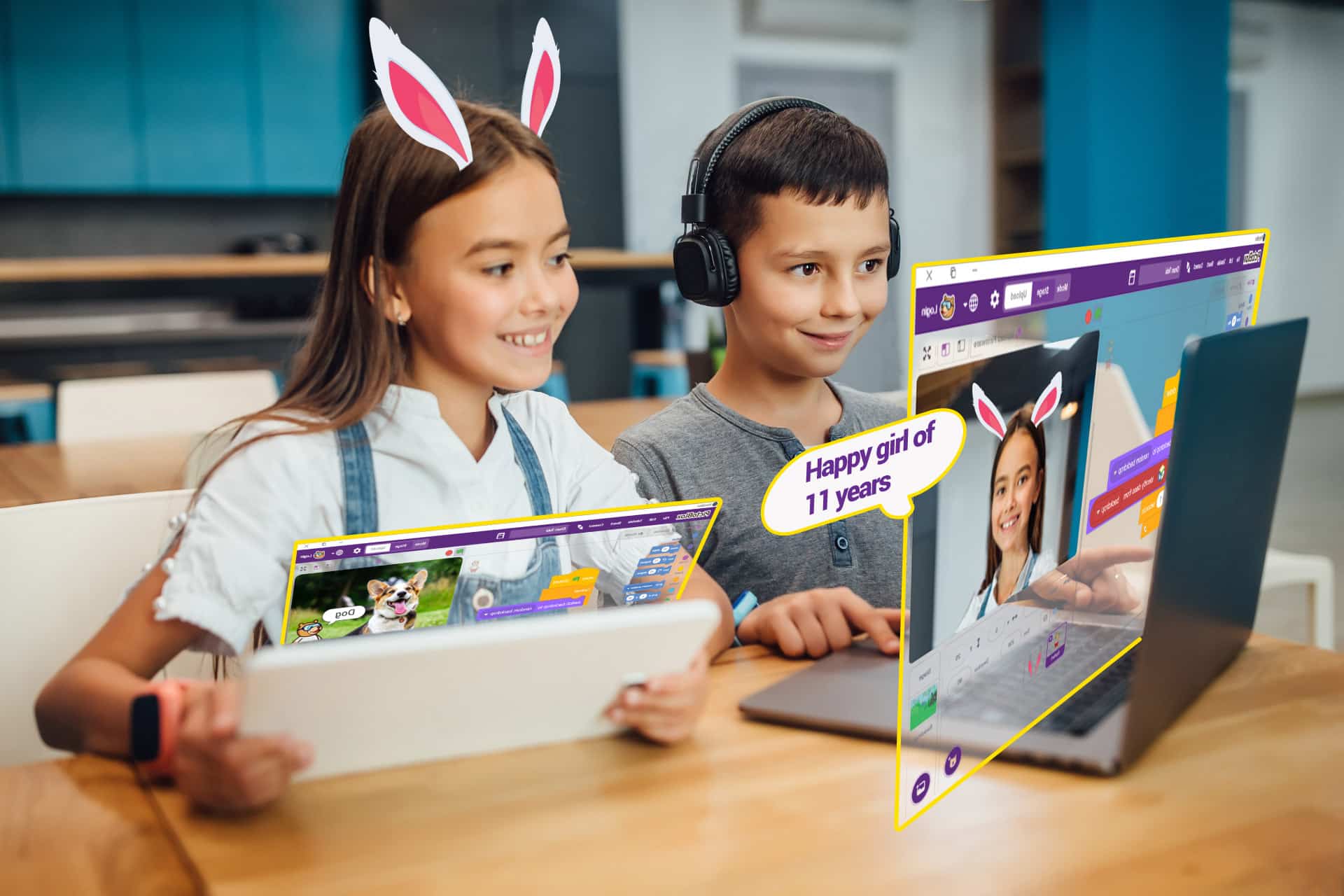 While there may be tons of AI learning resources for, enrolling in a well structured online AI course is still the best option. The advantage of choosing an artificial intelligence online course over the free material on how to learn AI on the Internet is that online AI courses are created by subject-matter experts and you can be sure that they have been designed keeping in mind the age and understanding level of the person for whom the course is intended.
Our artificial intelligence online course for kids, Artificial Intelligence (AI) for Kids, takes kids into the exciting world of AI and machine learning where they learn AI and machine learning key concepts such as computer vision, face detection, optical character recognition, machine learning, etc in an interactive manner through real-world application-based projects.
Experiments with Google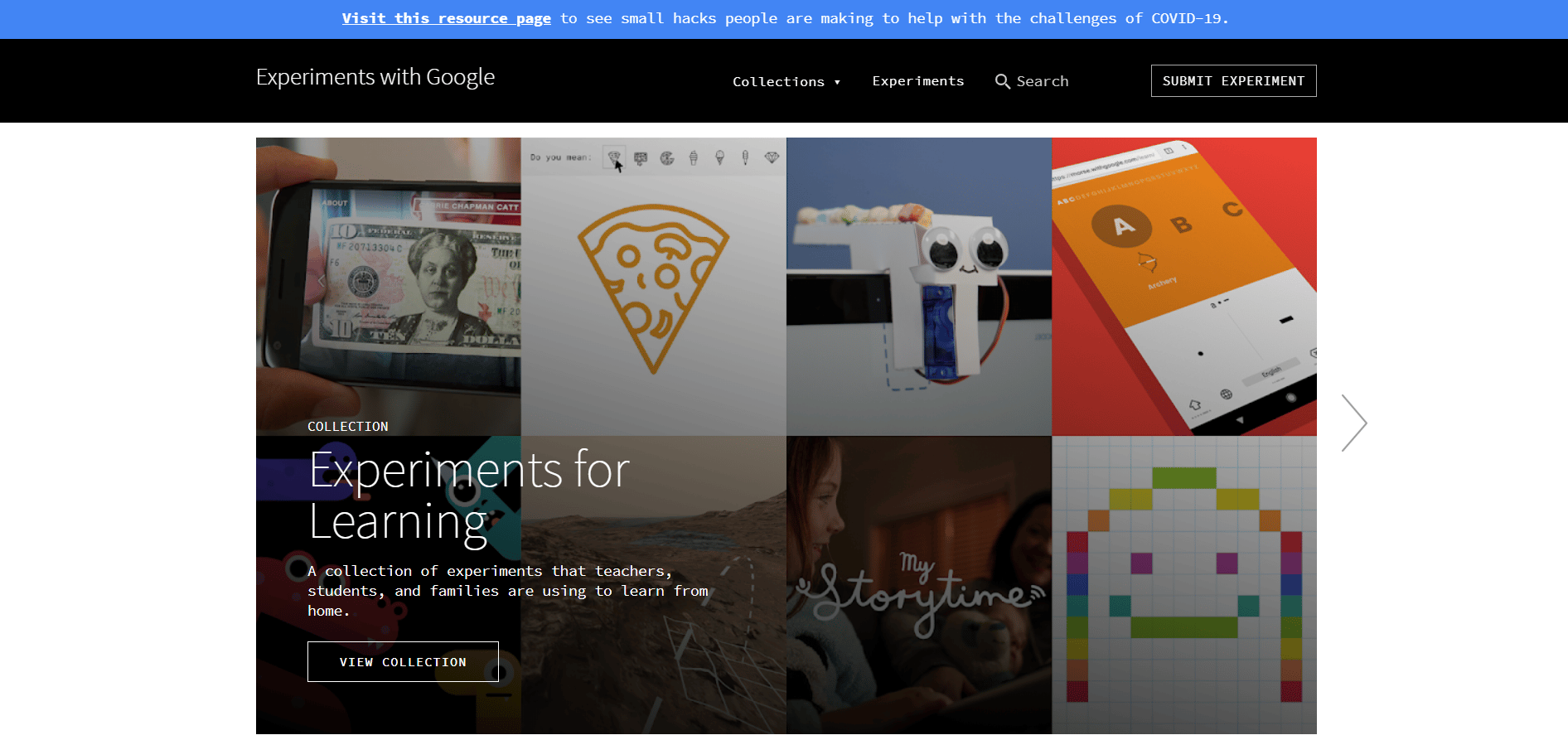 One of the various things Google aces is spreading knowledge in a clear and interesting way. Experiments with Google is not any different. One of the best AI learning resources out there, It is "a collection of experiments that teachers, students, and families are using to find out from home." It consists of various simple yet interesting experiments for teaching AI to kids. E.g. Teachable Machine makes machine learning for teenagers easy and fun by teaching them the way to "train" models which will be wont to make machine learning-based projects.
Have a look at the experiments that make it one of the best AI learning resources here.
Also read: AI for Kids: Teach Kids AI with the Best Online AI Course
In a Nutshell
AI and machine learning are the future of our world. To be prepared for such a future, we, especially our children, need to become well-versed in both AI and ML. Following our tips on how to learn AI and using the best AI learning resources consisting of artificial intelligence online courses and AI tutorials for beginners that we've listed will help them kickstart their amazing journey into the world of AI and ML and make them AI-ready for the future.