2020 started with a bang for STEMpedia! We had the privilege of participating as an exhibitor at the 2020 edition of the International Consumer Electronics Show, now known by its acronym CES, a globally renowned annual trade show that hosts presentations of new products and technologies in the consumer electronics industry. STEMpedia was one of the seven startups chosen by the esteemed Motwani-Jadeja Family Foundation, an acclaimed charitable organization that supports and empowers entrepreneurs in India and around the world, to represent India at CES 2020.
Related: How STEMpedia Is Transforming Today's Youth into Tomorrow's Innovators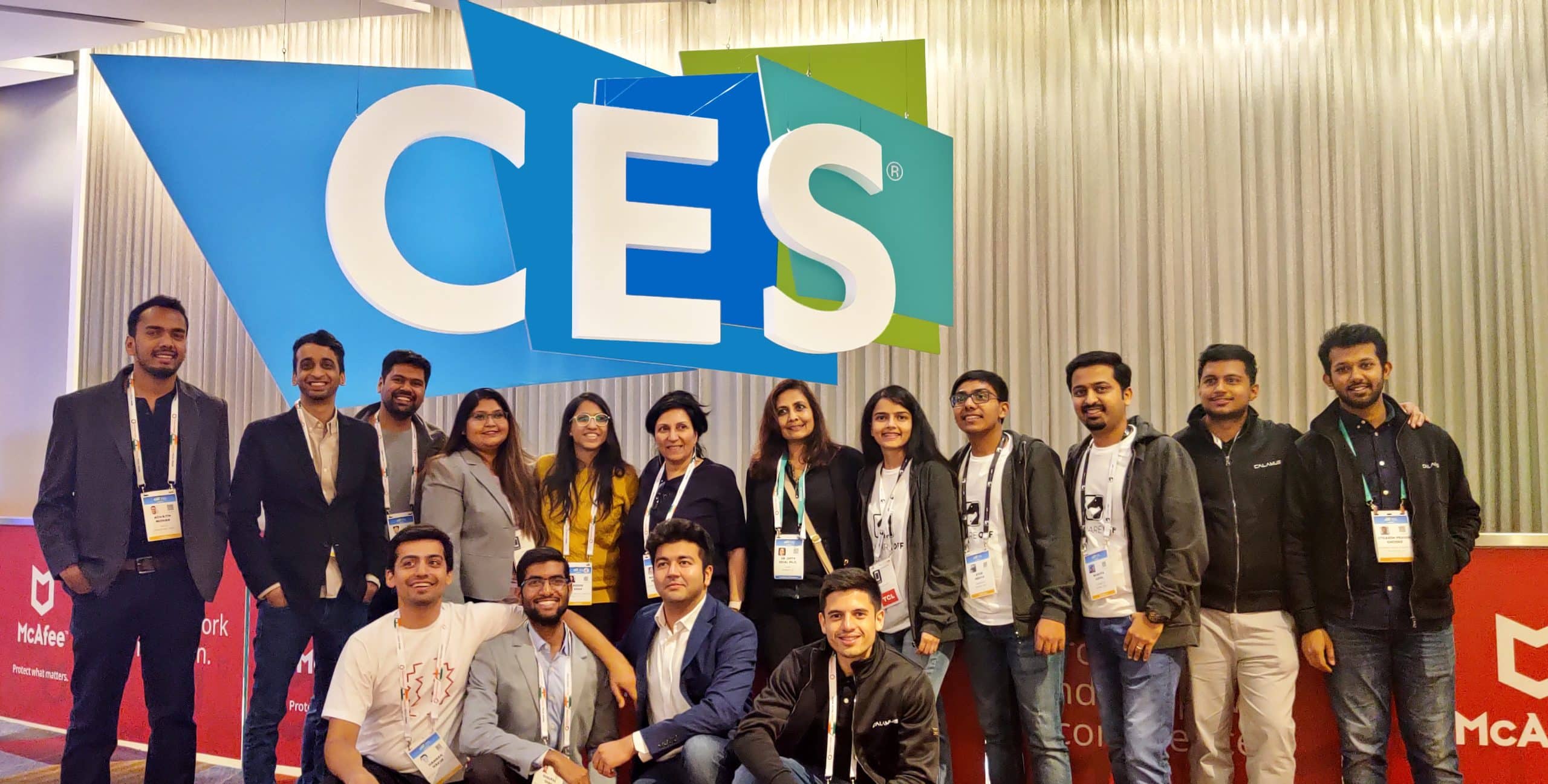 A Little About CES
CES' website states,
CES is the global stage for innovation.
And by all means, we agree with that statement! Thousands of companies, from startups to anyone who's anyone in the consumer technology business participates in this world-renowned consumer electronics show and presents their next-gen innovations to the consumer electronics forum. For over 50 years, CES has been providing the perfect platform to thriving tech giants to showcase their break-throughs and they're the best in what they do and budding startups like STEMpedia to show to the world what they're capable of doing.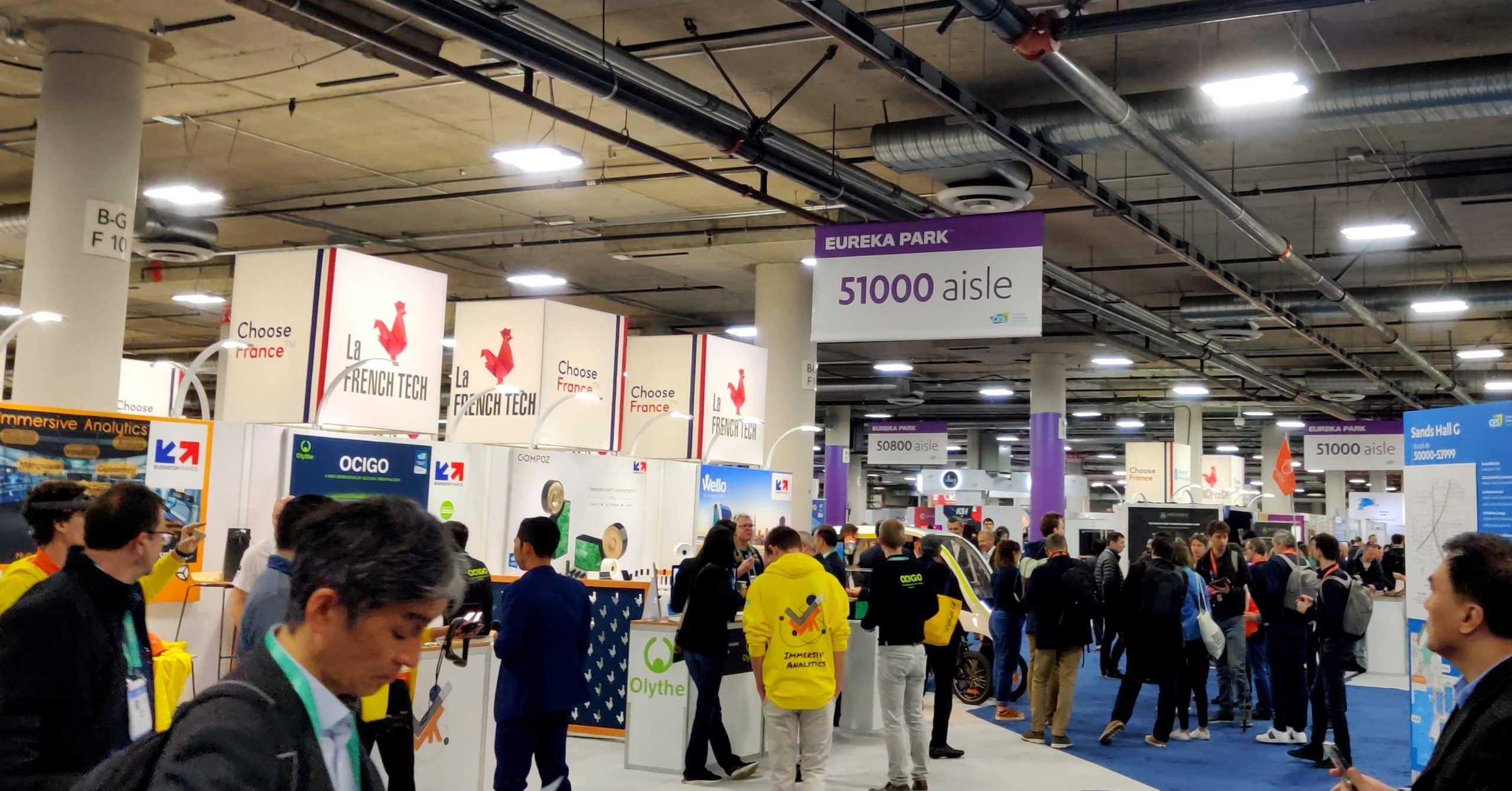 So colossal is the participation in CES that it has more than one official venues – 11, as per its website – that span more than 2.9 million net square feet of space! The product categories featuring in CES range from education to lifestyle to government to travel and leisure – a total of 36 categories.
CES2020 is the 53rd edition of this mega international consumer electronics show. The first-ever CES was held on June 24, 1967.
STEMpedia at CES 2020
Staying at par with the previous editions of CES, CES 2020 also saw participation from over 4,500 companies from across the globe, out of which about 1,000 or so were startups that showcased their products at CES Eureka Park – THE international platform for budding startups – secured funding, developed new connections, and in general, amazed the world with their potential.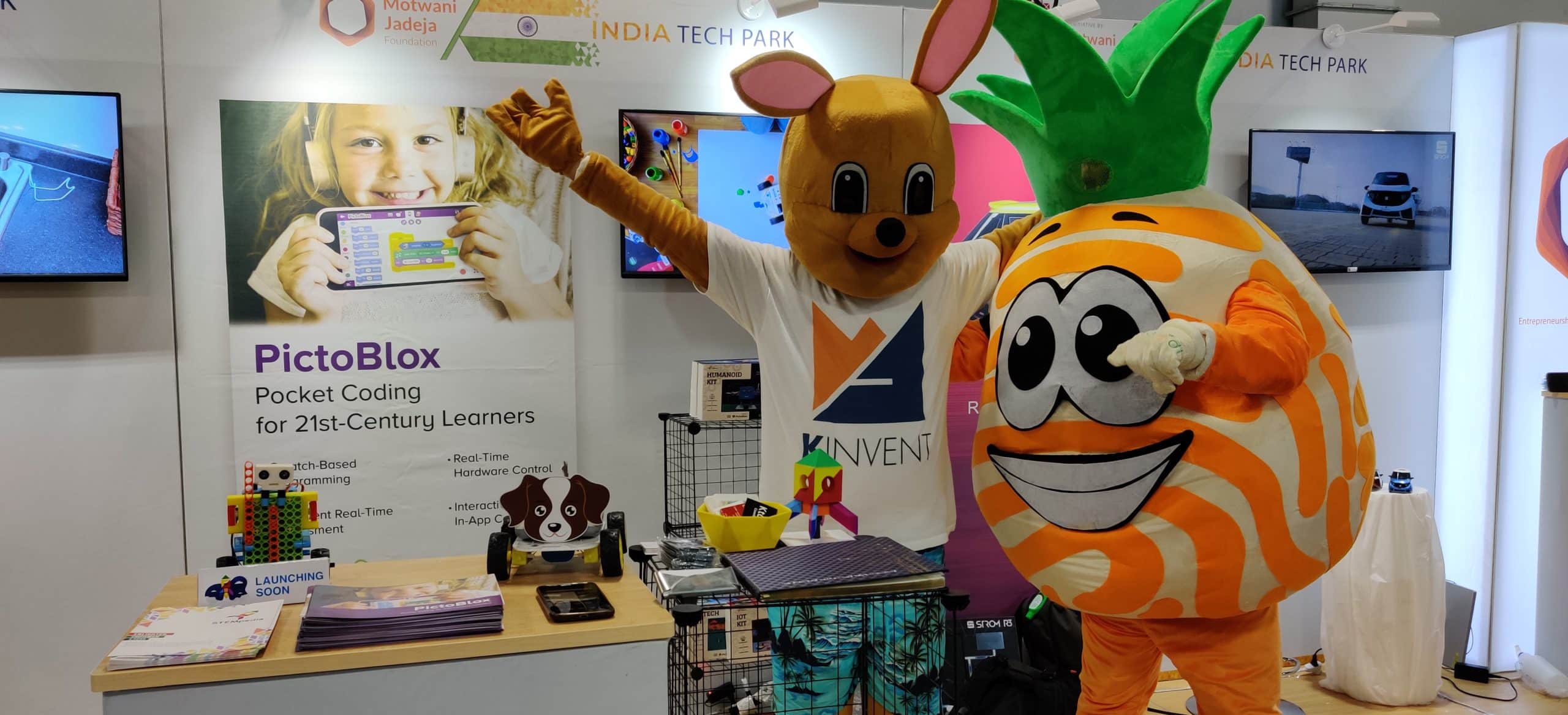 As a part of the seven-startup contingent representing India at the 2020 edition of the consumer electronics show, STEMpedia got the opportunity to introduce to the world its latest addition to its treasury of world-class STEM education resources – PictBlox App, a mobile app for Scratch blocks-based graphical programming that will make it easy and fun to learn to code by jumping right into practical coding by animating games, programming and controlling robots in real-time, making interactive DIY projects, and much more. For more on the app, visit HERE.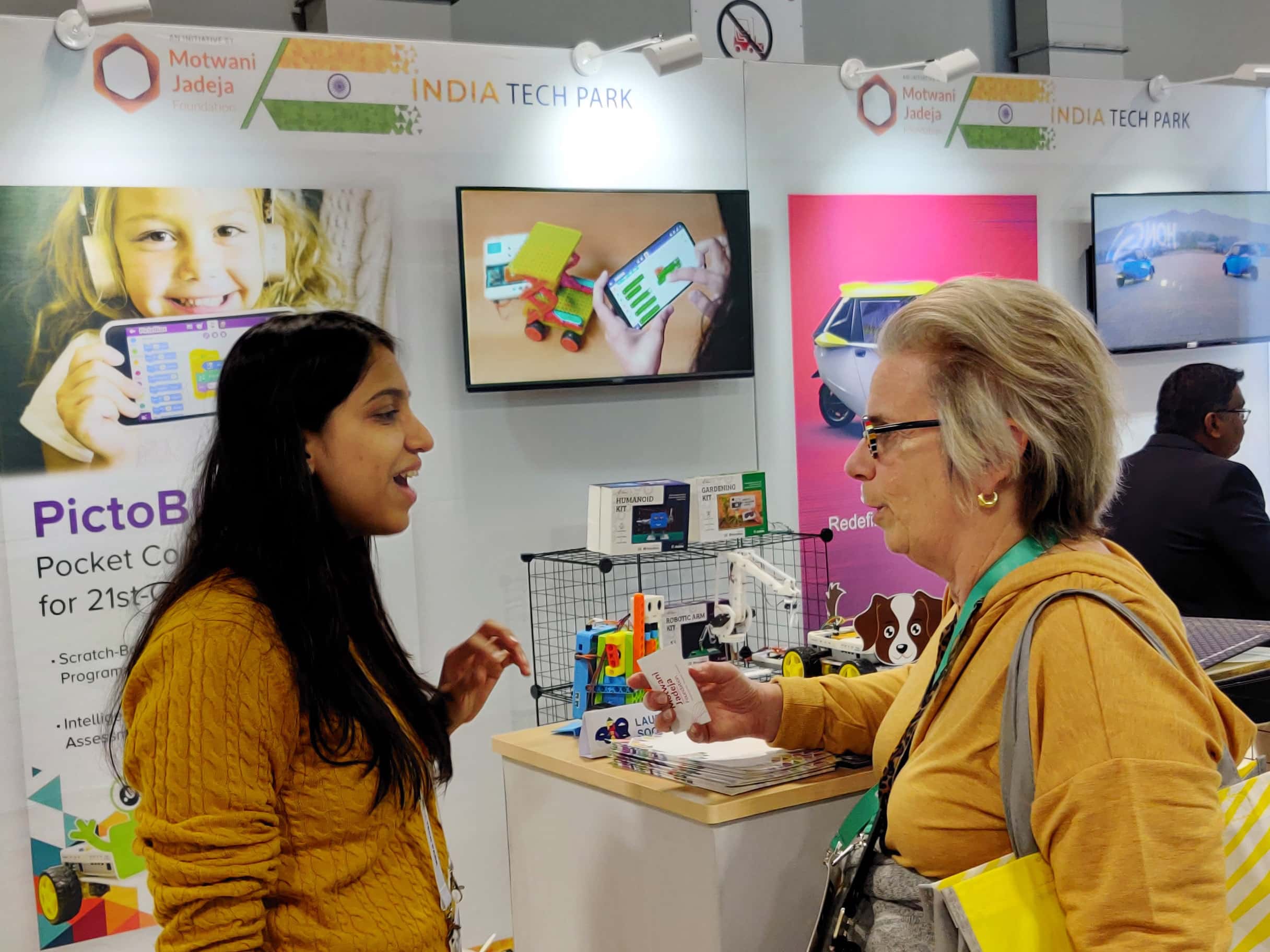 Participating as an exhibitor in CES 2020 was a phenomenal experience for us for it provided us with the perfect opportunity to tell the world about ourselves and what we've been doing to make STEM education accessible to all students across the globe and how we enable them to become the innovators of tomorrow.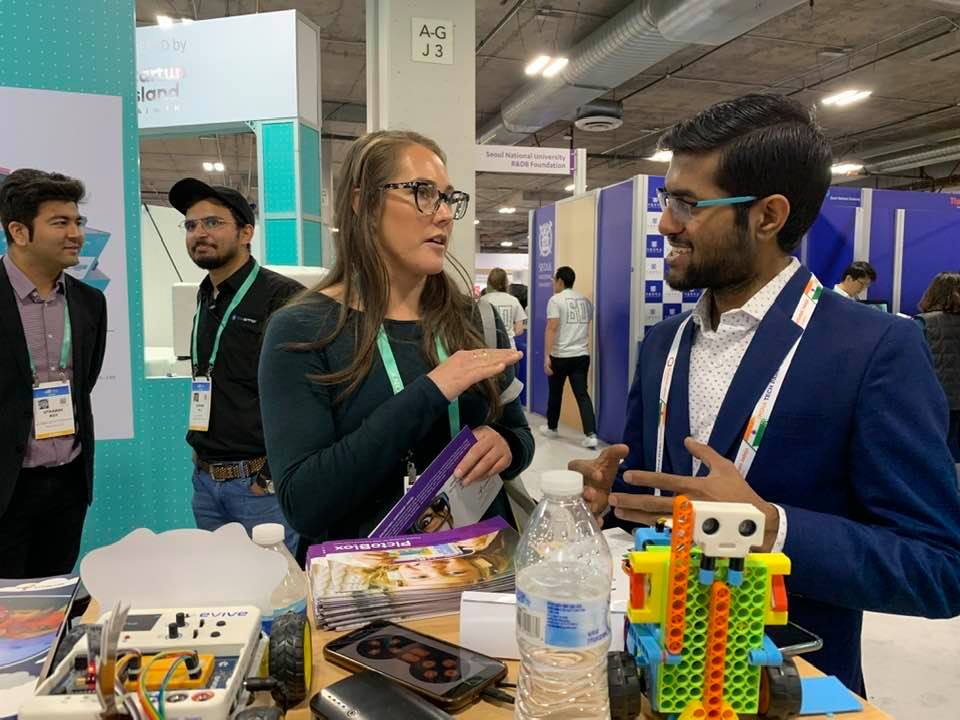 The CEO of the company, Mr. Dhrupal Shah, got the chance to interact with many people from the industry and media at this mega consumer electronics show and share our vision of transforming education along with showcasing the results of the hard work that the entire team of STEMpedia has been putting in day and night for transforming the vision into reality since the startup's inception.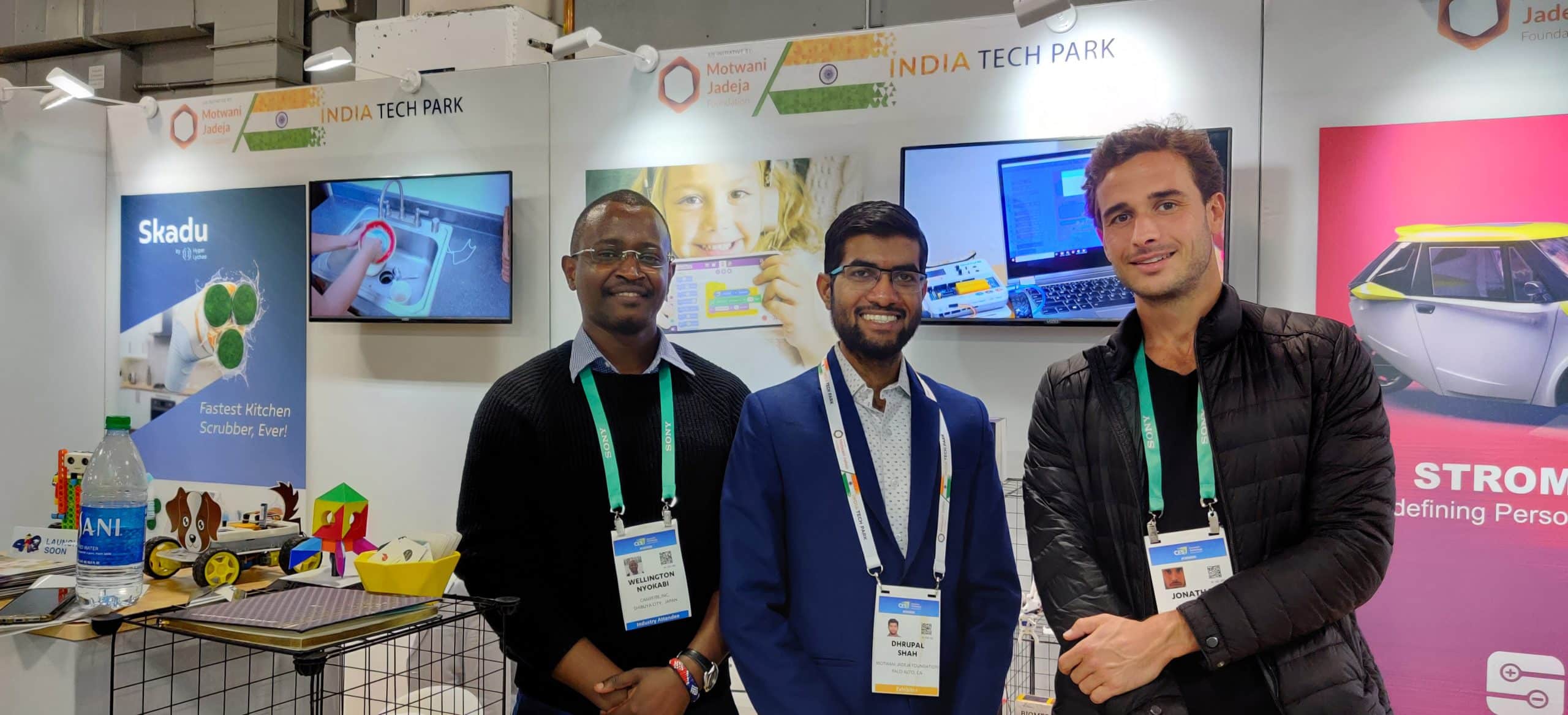 Related: STEMpedia in 30 Under 30: Bringing About a Revolution in STEM
On the whole, participating in CES 2020, the greatest consumer electronics show of the world, was a stupendous experience for STEMpedia. The show has provided us with a global exposure like no other event and fueled our determination further to strive for the best owing to the immensely positive response that we received.