DIY, or do-it-yourself, is all about creativity, learning, and innovation. Not only is it fun, gives the satisfaction of having made something on your own rather than purchasing it, and forces us to push our boundaries but also is an exciting way to explore the unexplored and learn new things, especially when it comes to exploring the new-age trinity: electronics, programming, and robotics.
For making projects based on electronics, programming, or robotics, or as a matter of fact, any DIY project, you need the right supplies. And with the new, mind-blowing technologies coming up every now and then, it becomes difficult to choose the right ones! Today we're going to focus on one such amazing technology: a Smartphone application. There are hundreds of apps that you can find on Playstore and Appstore. Just type in electronics in the search bar and boom! A never-ending list to choose from! Such perpetual lists make it difficult for budding DIYers to settle for one thing; wasting half of the time in looking for that right stuff and thus deflating the initially present enthusiasm.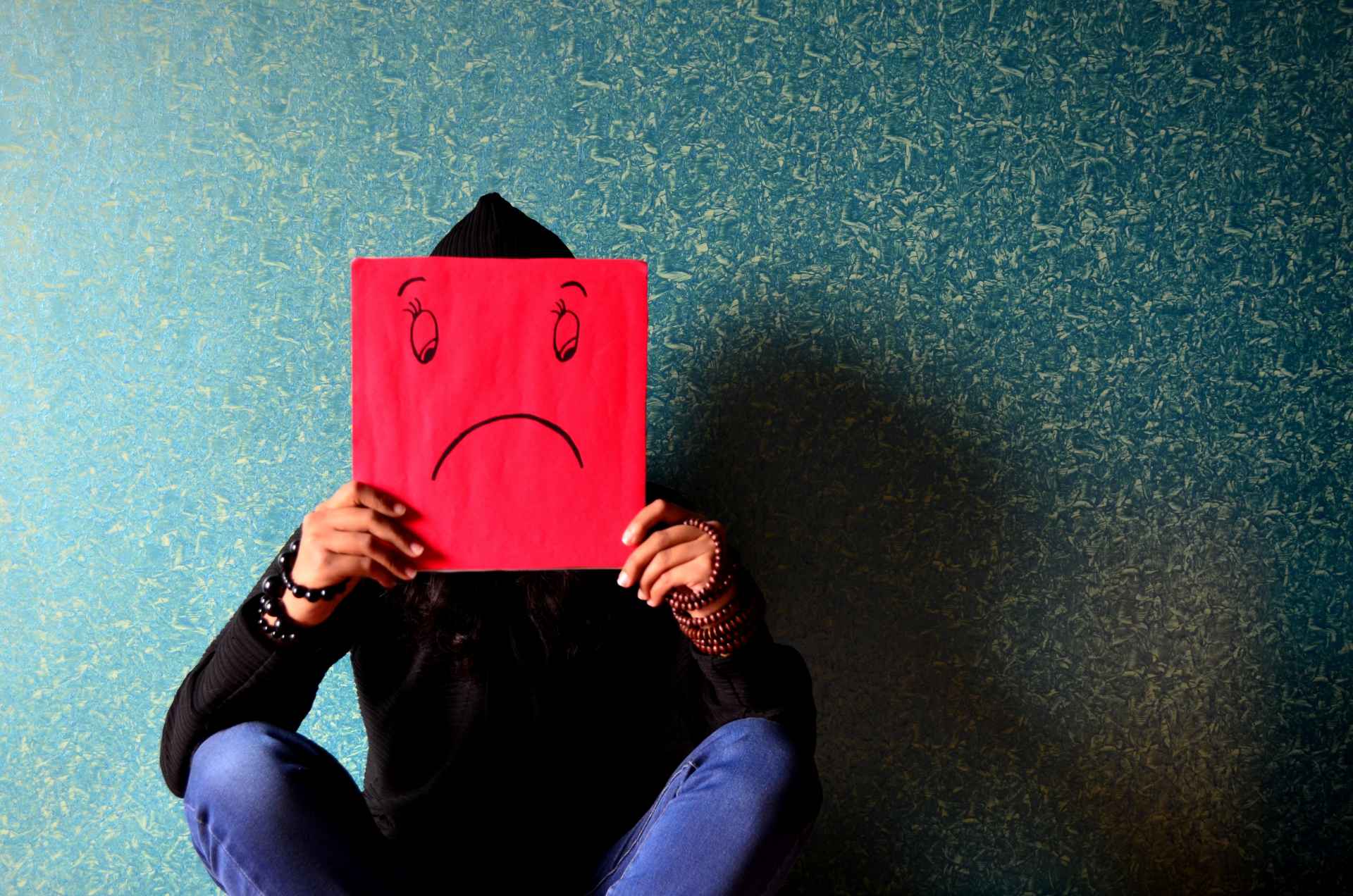 But fret not, young innovators! There finally is a solution for your project-making needs! Meet Dabble, the ingenious all-in-one project-making application that transforms your Smartphone into a virtual I/O device and lets you control and communicate with hardware via Bluetooth, access sensors like the accelerometer, GPS, camera, and proximity and other features of your Smartphone. This opens gates to a broader and more exciting area of projects that you can make by exploiting your Smartphone to the fullest!
Fun DIY Projects Based on Dabble
There are hundreds of thousands of DIY projects out there based on Smartphone applications out there for you to try out. But many of them may require either more than one app if you want to make your project more versatile or an additional piece of hardware deviating from the purpose of making a DIY project fun, easy, and cost-effective. Not with Dabble! All you need to do is have the basic stuff, such as a prototyping board, some electronic and mechanical components, and a Smartphone with Dabble installed in it and you're all set to become the innovator you're destined to be!
Here, we're listing a few interesting projects that you can make with the help of Dabble: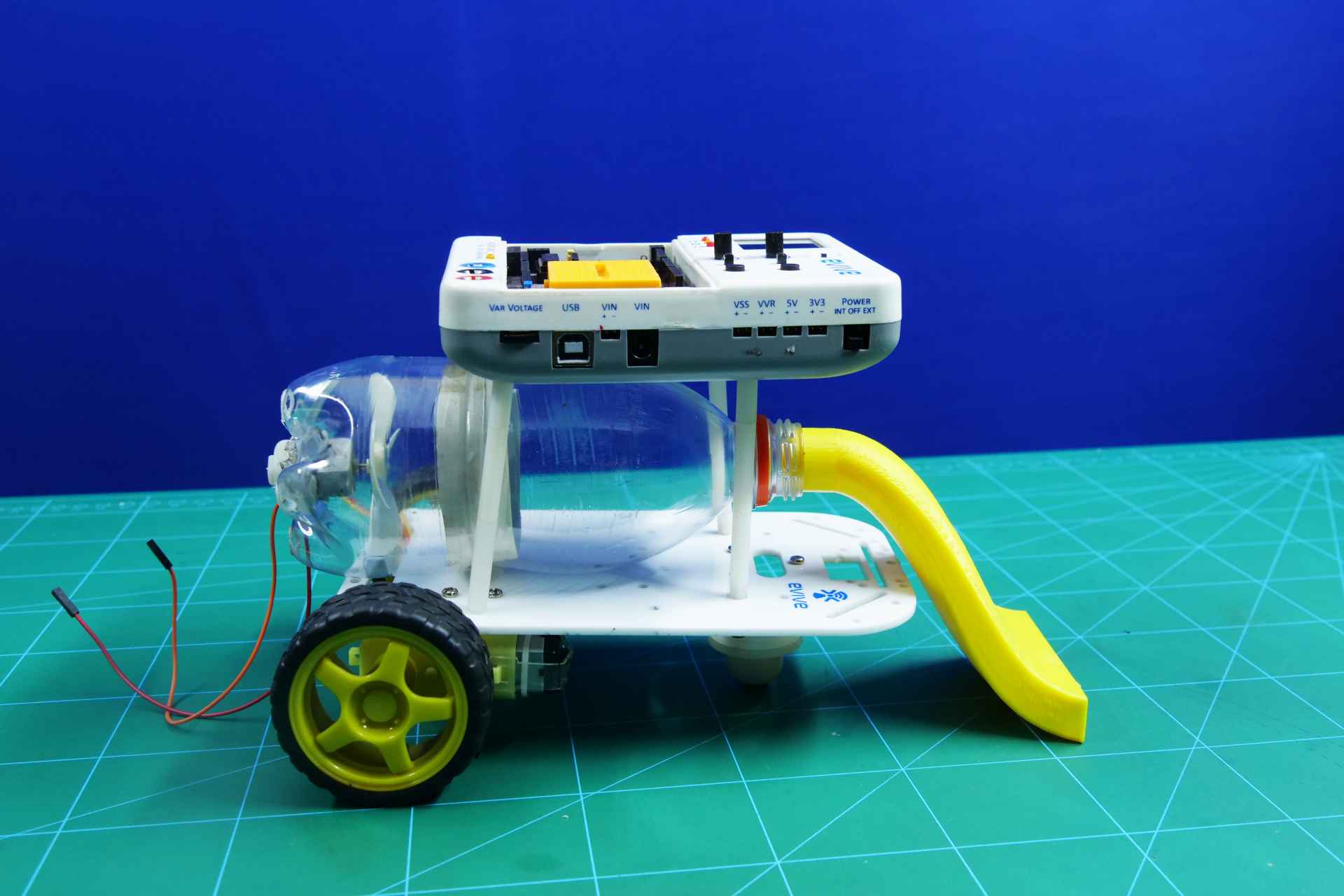 Leaving the cool project you're making to clean the mess you made is fun…
… said no one ever; not until now, that is. But it can be turned into a fun activity with this super cool robotic vacuum cleaner project!
This DIY vacuum cleaner is made using the amazing do-it-all DIY package – the STEMpedia Starter Package and makes picking up even the little bits of paper lying on the floor a fun-filled activity.
You can this project HERE.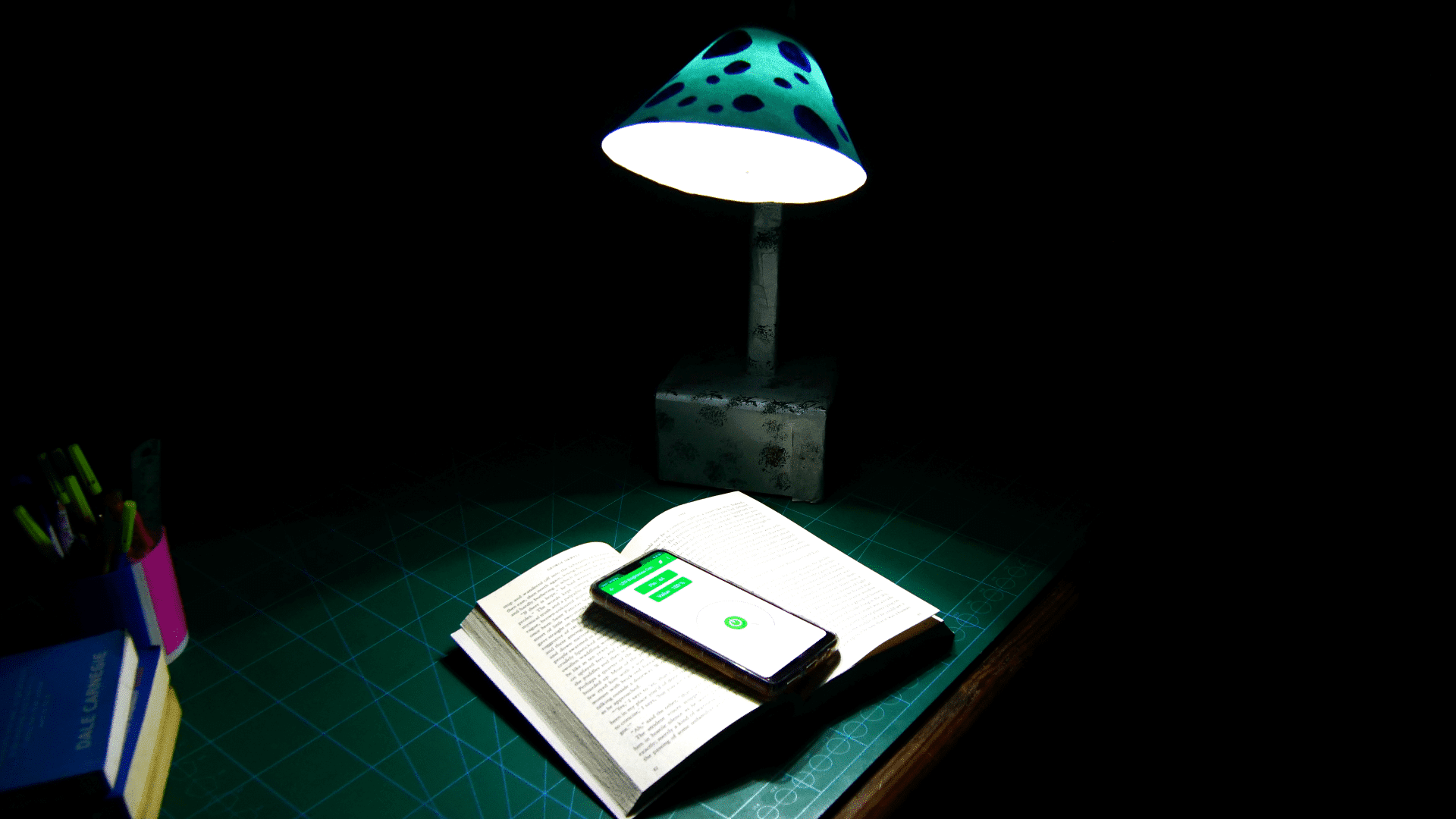 This LED table lamp is the coolest lamp you'll ever have. Why? Well, one because you made it 😉 and two because you can control it wirelessly, via Bluetooth, with the help of your Smartphone! All you need is some power LEDs, some chart paper, some DIYing, the evive Starter Package, and a Smartphone and you're all set to bring to reality the most amazing table lamp you'll ever make.
You can find this project HERE.
Dabble Controlled Door Lock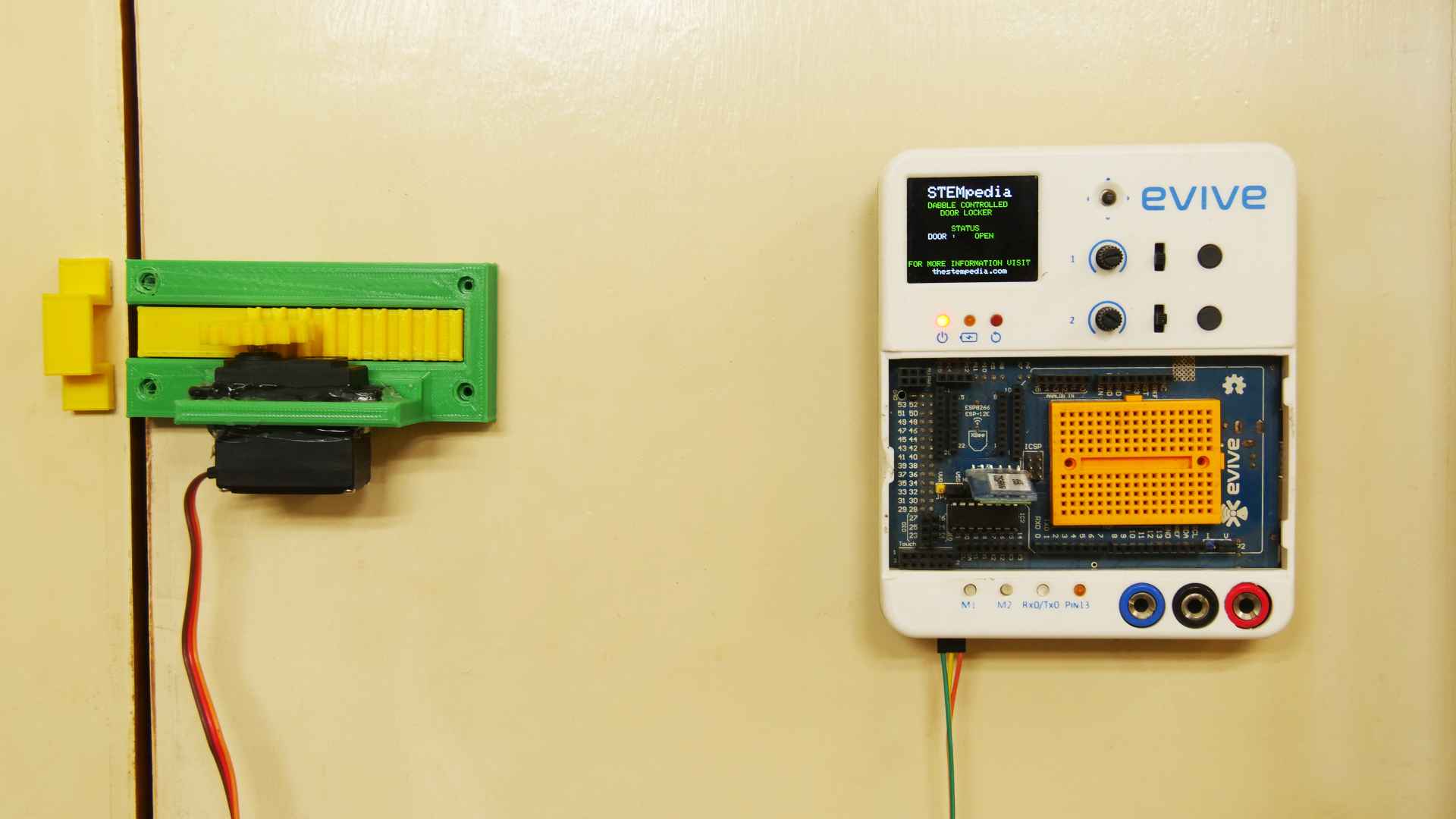 You see your neighbor waving at you through the window of your living room and you go out to talk to him for five minutes and suddenly you're startled by a loud bang. You turn to find out where it came from only to realize the entrance door shut close. And the keys are inside! Pure. Nightmare. Well, not if you have the Dabble-controlled door lock! Just open Dabble, give the command et voilà! The door opens itself welcoming you into your comfy abode.
You can find this project HERE.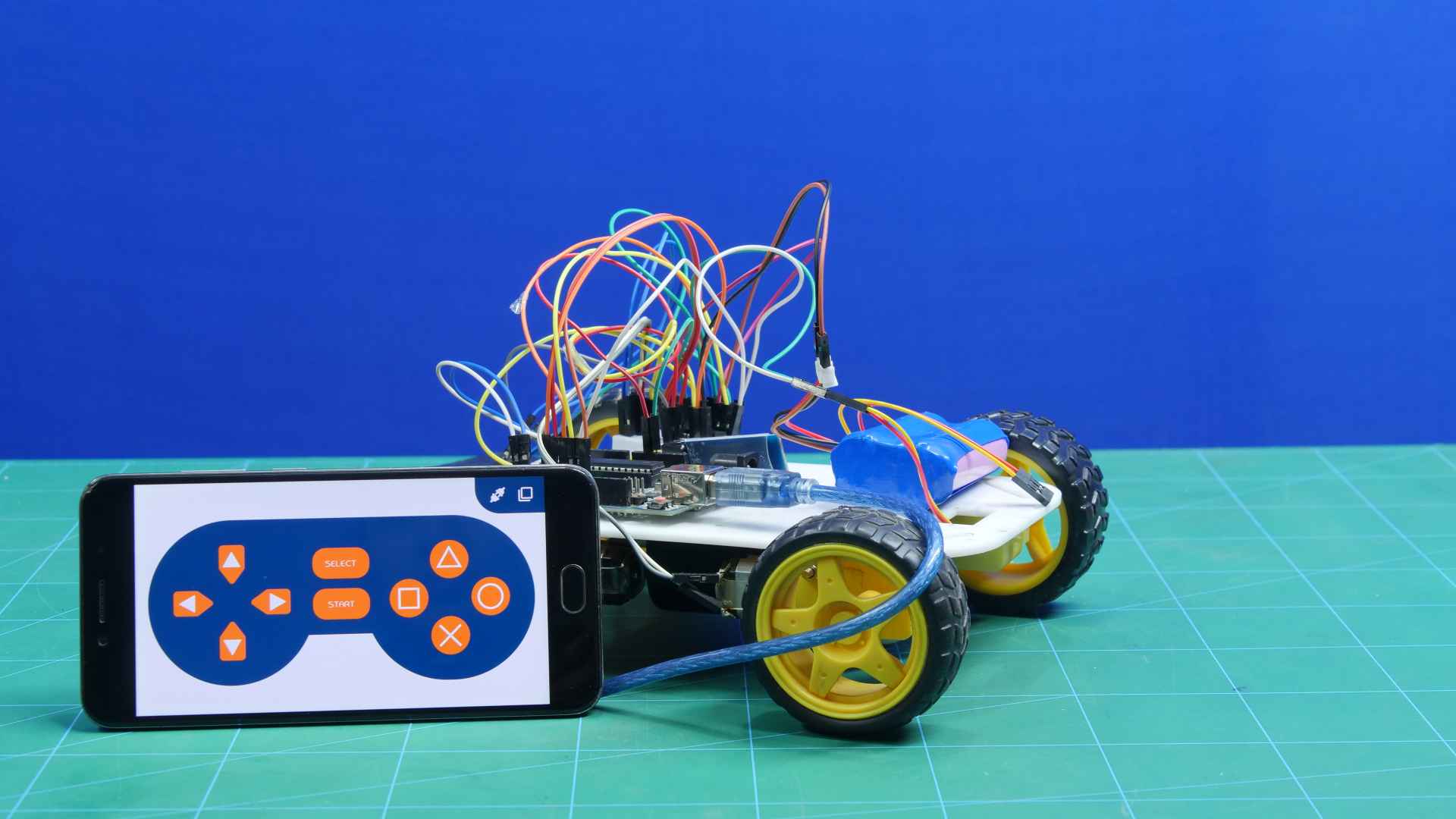 Kids know what robots are.
Men wish to make their own robot some day.
But legends? Legends seize the day and make their own mobile robot! That too a gamepad controlled robot, courtesy Dabble. With some components from the STEMpedia Starter Package, an Arduino Uno, a few other electronic components, and Dabble's Gamepad module, you can build your own 4-wheel mobile robot and control it wirelessly! Look who's got the coolest thing to show off in town!
You can find this project HERE.
In a Nutshell
Finding the right tools and supplies is perhaps the most important step to begin DIYing, apart from having the insatiable desire to learn more, of course! But with the STEMpedia Starter Package, especially Dabble by your side now, the buck stops right here. Go ahead, let your imagination run wild, and create wonders!
BTW, did you check our amazing campaign yet? If not, go HERE to have a look at why everybody is loving us so much and perhaps even show some love! 😉